Snoop Dogg Wants Death Row Records to Make a Comeback
Snoop Dogg helped to make Death Row Records the iconic label it is. Snoop now has dreams to revitalize the label and make it a competitor of labels today.
Snoop Dogg has hopes to reignite the flame of the iconic Death Row Records. At one point, the label was the biggest and most influential in the music industry, with acts like Snoop and Tupac Shakur. The label has practically faded but Snoop says the potential is still there.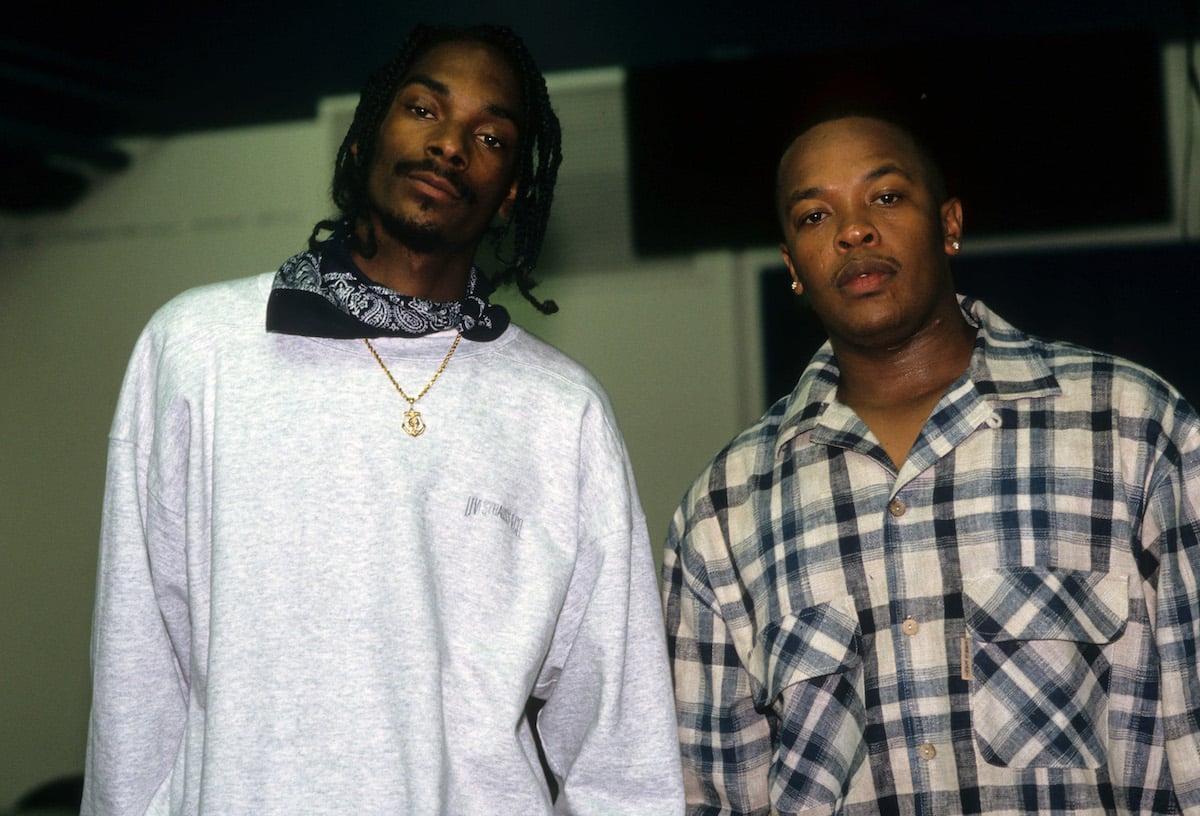 He is one of the most popular artists from the label
Snoop was one of the first artists signed to Death Row. He began working with producer Dr. Dre in the early 90s, first on the theme song of the 1992 film Deep Cover. Snoop was then featured on Dr. Dre's debut solo album The Chronic.
Related: The Interesting Connection Between Ray J and Suge Knight
He became part of a crew, Tha Dogg Pound, and his popularity grew from there.  His debut solo album Doggystyle was a commercial success, debuting at No. 1 and selling over 800k units in its first week.
He released a second album, The Doggfather, a few years later. But legal trouble and the deadly East Coast vs. West Coat feud made things tense for him and other hip hop acts, putting a dark cloud over the rap industry for several years.
Snoop Dogg wants to bring the record label back
Snoop left the label in a less amicable way when its owner, Suge Knight, was sentenced to nine years in prison. He says the notorious reputation for Knight ruling with violence proved to be true and he wanted to disassociate himself from it.
"I think all of Death Row should be in my hands, I should be running that s–t," he said in a recent interview, per The Shade Room. "I'm in a position at Def Jam but Death Row means more to me because I helped create that. I think they should give me that, let me run it, put the merchandise out, put the music all over the world, find some new acts."
Related: ​​Did Lisa "Left Eye" Lopes Date Death Row Records Owner Suge Knight?
Snoop says there's been a major missed opportunity for the now-defunct label, especially considering that West Coast rap is now back on the rise. "If they would have given it to me five years ago, I would have had Roudie Rich, Ty$, YG..anything coming out of the west would have been on Death Row.
Strangely, Ray J owns the rights to the label and name and has since 2019. It's unclear what Ray intends to do with it.
The rapper previously had issues with Death Row Records founder, Suge Knight
At the height of the rap beef, Snoop began contemplating leaving the label. Shakur's 1996 murder intensified his thoughts. He signed to No Limit Records amid Knight's imprisonment, which Knight did not appreciate. Snoop even put out a diss track against Knight and it was rumored that Knight put a hit out on Snoop's life. 
Snoop and Knight rekindled their friendship after Knight was sentenced to life in prison in 2018.  According to the "Drop It Like It's Hot" rapper, he says he now understands Knight's oftentimes troubled ways of handling things. 
"It wasn't [sic] never that he hated me," he told The Breakfast Club in 2017. "I just think he was disappointed that he couldn't control me. When you got a record label and you got artists…I've done this before," he said of Knight. "You really want control of that artist, but some artists deserve their own control and their own lane, and you gotta give it to them."