Snoop Dogg Explains His Comments on Gayle King
Grief from Kobe Bryant and his daughter Gianna's death is still fresh, and many who were close to the athlete – as well as the public – are still processing the loss. More than a week after the accident, Bryant's colleagues and friends continue to share their personal stories about him through interviews or social media.
Recently, Gayle King's interview for CBS with WNBA player Lisa Leslie sparked backlash when she asked the pro baller about Bryant's legacy and rape allegations from 2003, and capped it off with, "But Lisa you wouldn't see it though. As a friend, you wouldn't see it."
The clip was posted by CBS and immediately, King drew criticism for what she said to Leslie. Rapper Snoop Dogg was one of the people who took issue with King for her words, and his angry response went viral. He's sticking by what he said.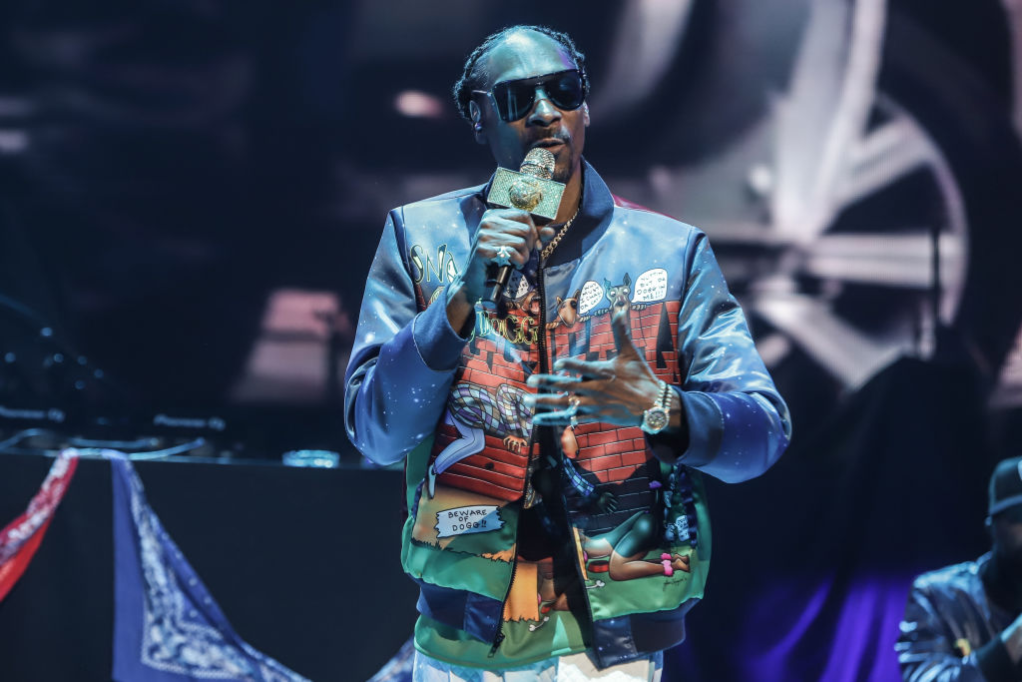 What Snoop Dogg initially said about King
In case you missed it, Snoop Dogg – who was friends with Bryant – took to Instagram to drag King for asking Leslie about Bryant's sexual assault charge.
In a video, he said, "Gayle King, out of pocket for that. What do you gain from that? Don't you hang out with Oprah? Why you attacking us? We your people. You ain't come after f****** Harvey Weinstein asking them dumb*** questions," ending his rant by calling her a "funky dog-headed b****."
While some people had a problem with Snoop calling King out of her name, others defended his response by citing it as an emotional reaction that's part of him grieving. King was already catching heat over the interview clip and received a barrage of complaints and insults on social media that deemed her actions to be insensitive.
How Snoop Dogg explained his reaction
After the internet caught wind of Snoop's video and King's explanation, he did a brief interview with the Rickey Smiley Morning Show and addressed the sentiment in Los Angeles about the helicopter crash and his call-out of King. First, he said that people are hurt and felt the loss of all the victims deeply, and during a time when the city is trying to stay positive and come together, King's remarks were out of line.
One of the things he touched on was that some of Bryant's children weren't around:
"My thing was that was 2003. Some of his kids weren't even born, so when you're bringing that up, you're bringing information to them that they don't need to know nothing about. I'm thinking about them at the same time, like, they don't need to hear that mess."
He added that Bryant was never convicted so why bring it up. "And then I'm watching pictures of her with Kobe and the family, so you [King] had ample opportunity to ask him then. Why didn't you ask then?"
Snoop was not a fan of King's explanation that CBS posted the clip and she was angry about it making her look bad. "It didn't feel like CBS made her do it, it felt like she wanted to do it." He said that Leslie tried to get King to back off with that line of questioning and almost cried, but King kept digging, and Snoop said that's why he went in on her and he doesn't mind telling her she was wrong to her face.
He also noted that people look up to Oprah Winfrey and King like they're gods, so when they go after people for wrongdoings, they need to spread it evenly, naming Harvey Weinstein and Winfrey's former spiritual advisor as examples.
Snoop isn't the only celebrity angry with King
Even if people disagree with what or how Snoop (and the profanity), he has his supporters. 50 Cent called King's questions unfair, while comedian and radio show host D.L. Hughley said what she did was "underhanded and despicable."
Other celebs who took issue with King were rapper Lil Boosie and NBA player LeBron James. After Bill Cosby chimed in, so did his wife, Camille Cosby.
Since the fallout, Winfrey has gone on camera to state that King has received death threats and has hired security. While people disagree with the death threats, there are also many fans who disagree with what she said to Leslie during the interview.