Snoop Dogg and Martha Stewart: Who Has the Higher Net Worth?
Snoop Dogg's friendship with Martha Stewart is one of the oddest relationships in Hollywood that we just can't get enough of. The two come from completely different backgrounds and age groups, yet they share an uncommon bond on the personal and professional level.
For those who have always found their friendship curious, here's a look at how Snoop Dogg and Stewart first met, plus which one has the higher net worth.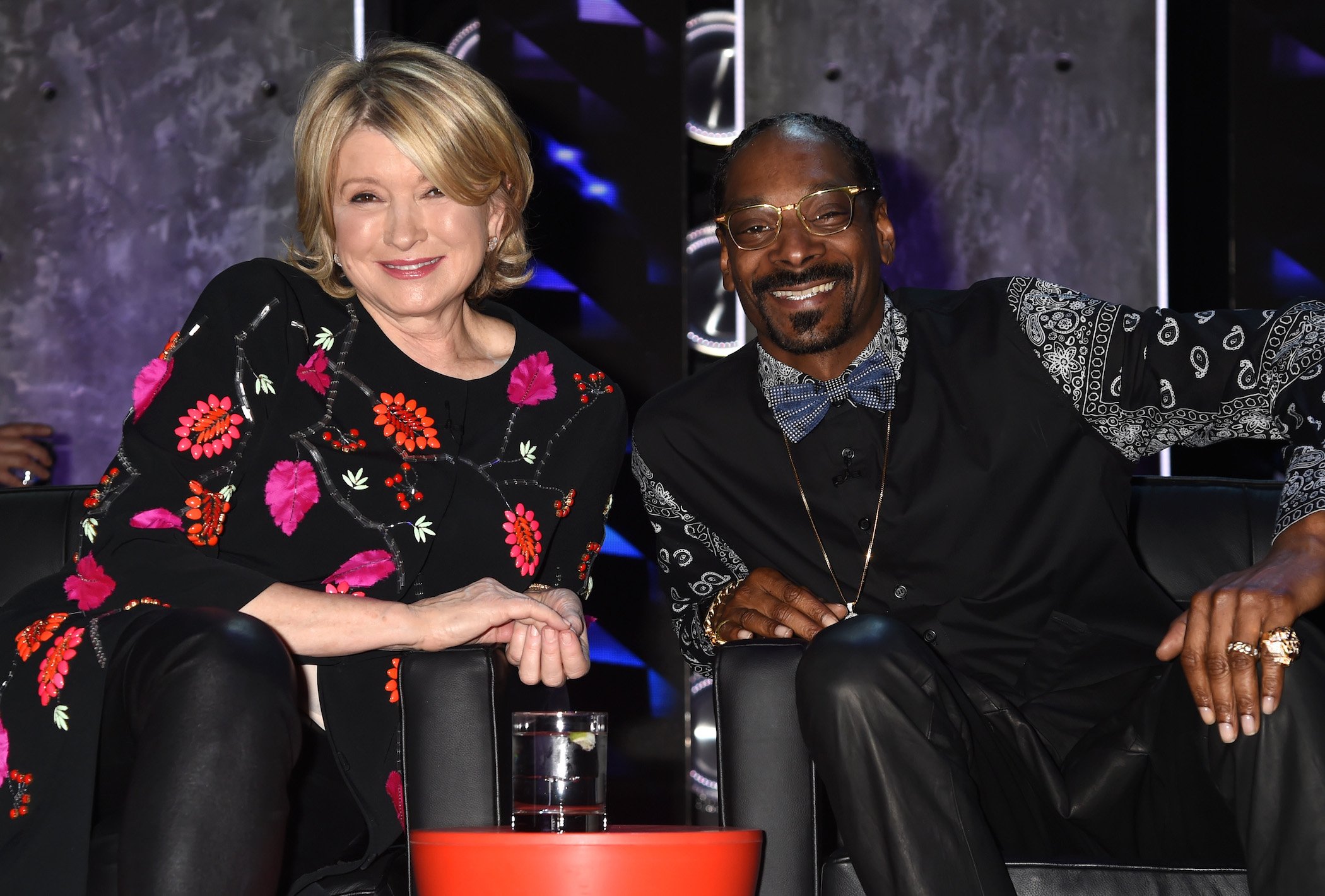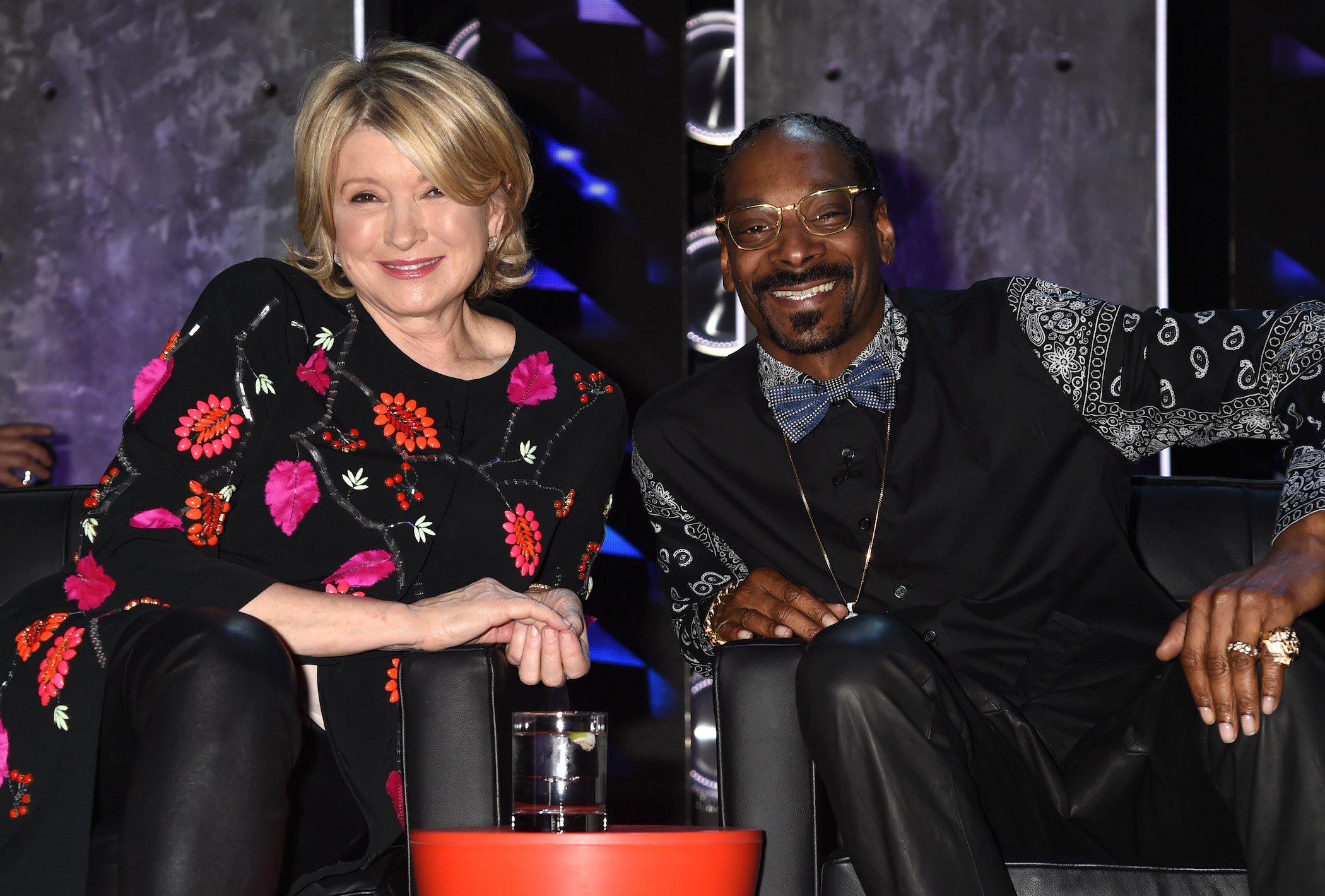 Snoop Dogg and Martha Stewart spark up a friendship
Snoop Dogg's friendship with Stewart can be traced all the way back to her talk show in 2008. At the time, the rapper made a short appearance on the show to help Stewart cook a dish.
In a previous article on Cheat Sheet, Snoop once recalled his first collaboration with Stewart and revealed that he appreciated how she made him feel more accepted on daytime television.
"Martha kind of pioneered this as far as like letting rappers become a part of daytime television because we were not actually accepted… We fit right in. Cooking with Martha just seemed like the right space to be in," he stated.
In his first appearance alongside Stewart, Snoop helped her make some mashed potatoes. He also schooled her on some new slang words. A year after that, they made brownies together on the show and Snoop cracked up the audience by making marijuana jokes.
The two continued to grow their relationship outside of the show. A few years later, they launched their own series on VH1 titled Martha & Snoop's Potluck Dinner Party. The show first aired in 2016 and features them cooking and eating with their favorite Hollywood friends.
How close are these oddball friends?
In the spring of 2019, Stewart and Snoop switched up their show and made it into a competition. They re-titled it Martha & Snoop's Potluck Party Challenge and pitted their celebrity friends against each other.
The move proved to be a major success, and producer SallyAnn Salsano credited Marth and Snoop's friendship as being a key factor in the high ratings.
"Martha and Snoop genuinely know each other. It wasn't like one of those crazy Hollywood random pairings where they just throw people together. They were each looking out for the other side, like a unified front," Salsano shared.
Over the years, Snoop has learned a lot about cooking from Stewart. He has also taught her a thing or two and has introduced her to new cuisines that she would have never explored on her own.
While new seasons of their show are sometimes infrequent, Stewart and Snoop always remain in contact with each other. In fact, the two are so close that they talk to each other at least once a week.
It also helps that Stewart owns a few homes in the Northeast part of the country, and Snoop has stayed at her place a few times over the years.
What is Snoop Dogg's net worth?
Based on their comments and work together, it is very clear that Snoop and Stewart share a close bond. But which one has the higher net worth?
As previously reported by Showbiz Cheat Sheet, Snoop has a fortune estimated to be around $150 million. Snoop has been active in the entertainment industry since the 1990s made the bulk of his fortune between 2007 and present day.
Along with being a rapper, Snoop has worked as an actor, a producer in film and TV, a screenwriter, and a voice actor.
When it comes to real estate, Snoop owns several homes in California. He sold his first mansion, located in Claremont, California, for $1.8 million in 2007. He also has a massive 3,800 square-foot home in Diamond Bar, California that he bought for over $700,000.
How much is Martha Stewart worth?
Snoop's net worth is very impressive, but it pales in comparison to Stewart. According to Celebrity Net Worth, Stewart is worth a whopping $400 million.
Stewart has made most of her vast fortune through a mixture of business ventures that includes her TV work, home products, and magazines. At one point in her career, Stewart was worth one billion dollars, making her the first self-made female billionaire in history.
Stewart's net worth dropped significantly after the dotcom bubble burst, which decreased her company's value by over 50 percent.
Like Snoop Dogg, Stewart owns several homes around the country. This includes houses in Maine and New York. Her most expensive property is in Easthampton, New York, and is estimated to be worth over $15 million.