Celebrity / Music / Net worth
Snoop Dogg Net Worth and How He Became Famous
Fans know Snoop Dogg from his early days of rapping alongside Dr. Dre. Here's a look at Snoop Dogg's net worth, career, and rise to fame.   Snoop Dogg's musical influence Snoop Dogg (Calvin Cordozar Broadus) sang and played piano in church when he was a young boy. By the time he was in the …
Fans know Snoop Dogg from his early days of rapping alongside Dr. Dre. Here's a look at Snoop Dogg's net worth, career, and rise to fame.  
Snoop Dogg's musical influence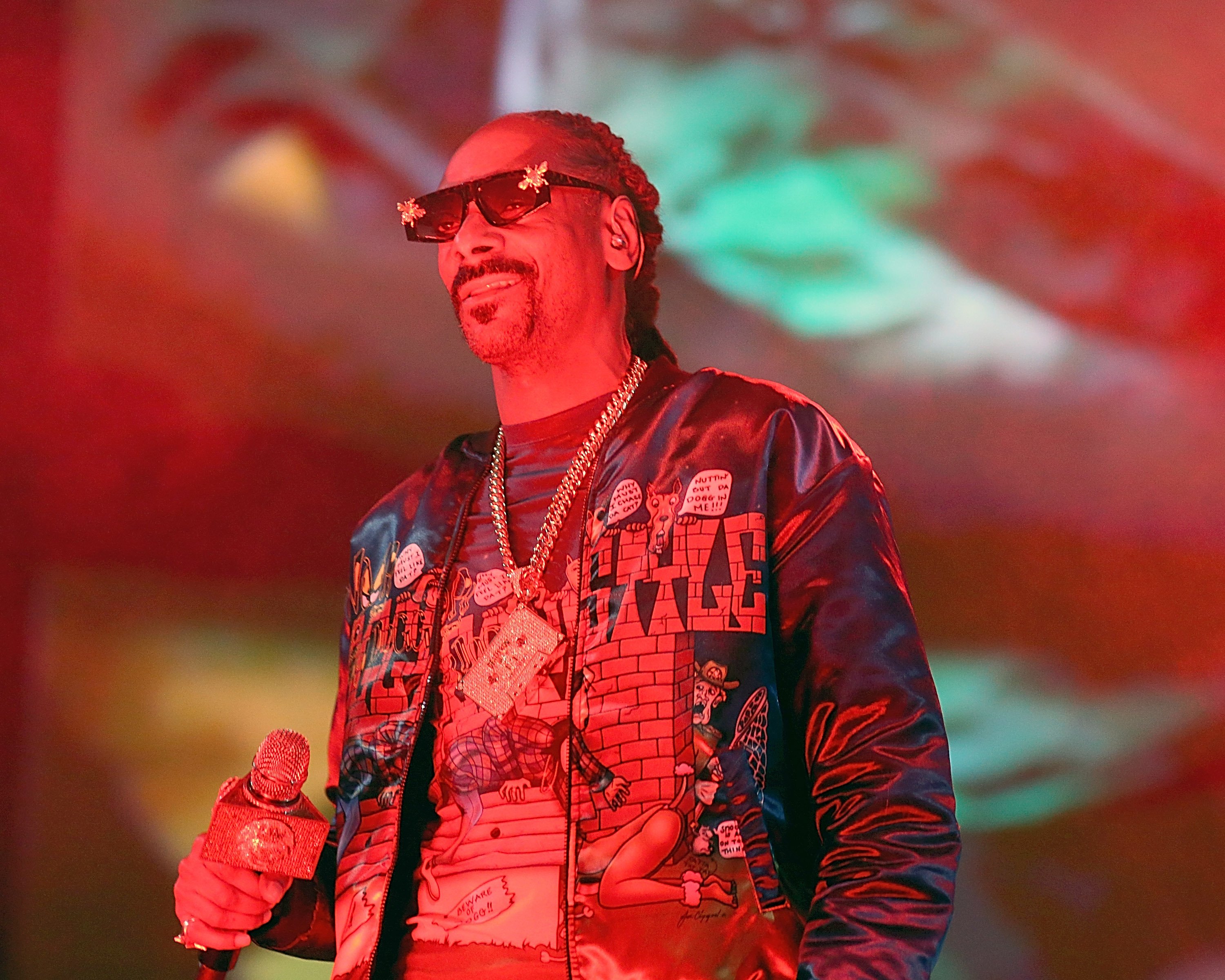 Snoop Dogg (Calvin Cordozar Broadus) sang and played piano in church when he was a young boy. By the time he was in the sixth grade, he began rapping.
During an interview with the Los Angeles Times, Snoop Dogg revealed who has influenced his musical style. He said he draws inspiration not from rap artists, but soul singers. Among them are Al Green, Curtis Mayfield and L. J. Reynolds of the Dramatics, reports the publication. Snoop Dogg said he is a student of music and he approaches music as if he's studying for an exam. "My goal is to outdo everybody–to get the highest grade," he said.
Snoop Dogg's rise to fame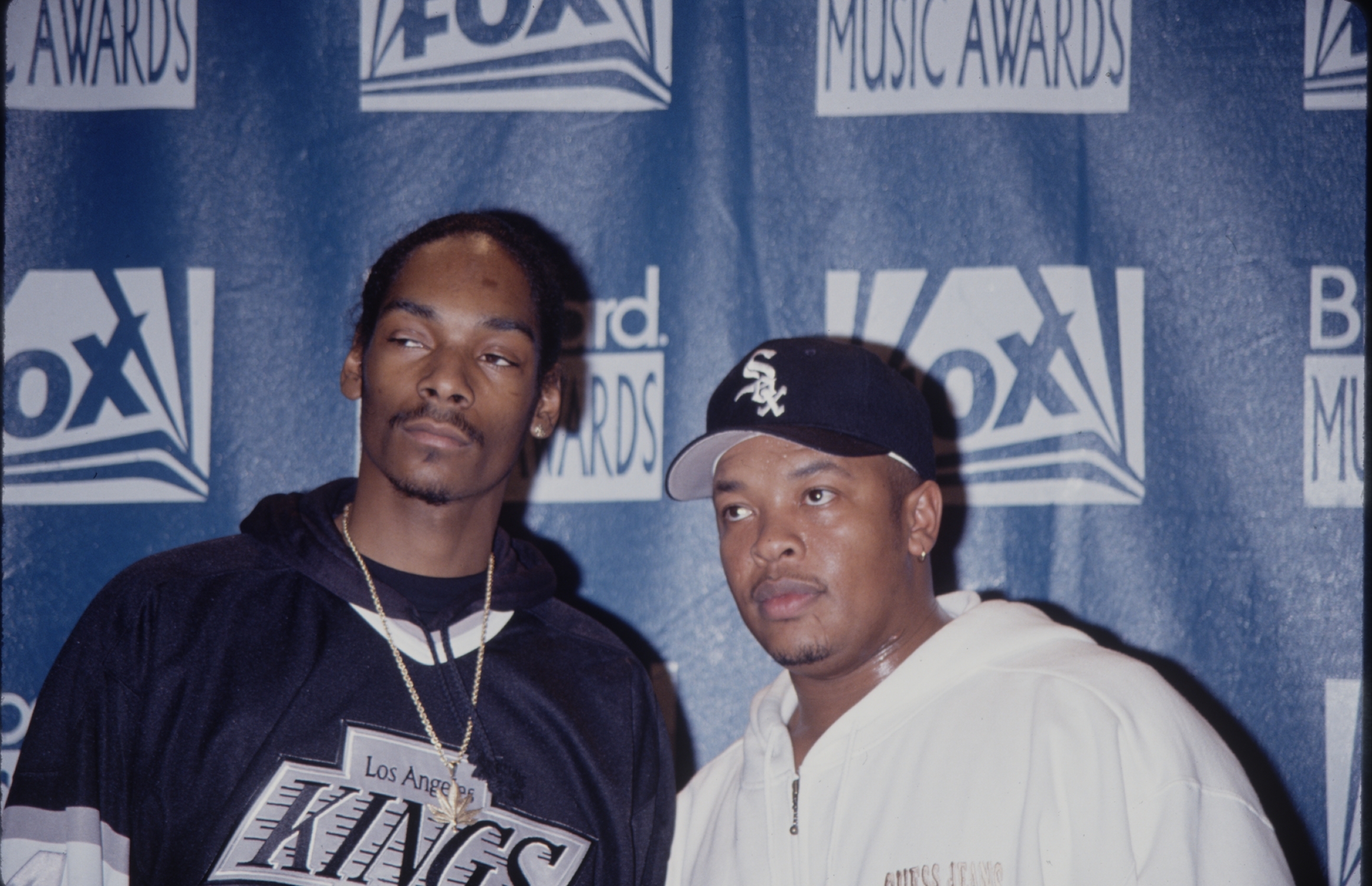 Snoop Dogg had a few brushes with the law as a youth, but after fellow inmates heard him rap, they encouraged him to turn his life around and use his talent. Snoop Dogg eventually formed a group with Nate Dogg and Warren G called 213.
The group made rap and R&B music together and sold more than 500 homemade tapes out of the trunk of a car, reports the Los Angeles Times. Dr. Dre heard one of the tapes and asked Snoop Dogg to rap on his album. He rapped and wrote many of the songs on Dr. Dre's The Chronic album.
Snoop Dogg's albums
In 1993, Snoop Dogg released his solo album, Doggy Style, with Death Row Records. The album debuted at No. 1 on the music charts and was certified platinum four times by the RIAA. His other albums include Tha Doggfather (1996), The Last Meal (2000), Doggumentary (2011), Neva Left (2017), and I Wanna Thank Me (2019).
Snoop Dogg's awards
One of Snoop Dogg's earliest awards was an MTV Video Music Award for Best Rap Video for "Doggy Dogg World." That same year, he won a Billboard Music Award for Top Male Artist. In 1995, he received a Soul Train Music Award for Best Rap Album for Doggystyle.
Snoop Dogg's other awards include a 1994 Billboard Music Award for Top Male Artist, a 1995 American Music Award for Favorite Artist in the Rap/Hip-Hop category, and a 2003 BET Award for Best Collaboration for the song "Beautiful."
Snoop Dogg's friendship with Martha Stewart
Stewart says she and Snoop Dogg first met on her show during a segment where they made brownies. They met again during a televised roast of Justin Bieber. "Snoop and I sat next to each other for four hours [during the Justin Bieber roast], and I was inhaling his smoke," joked Stewart during an interview with Steve Harvey.
Stewart says someone came up to them and said they would make an odd couple on a cooking show. Not long afterward, the duo came out with Martha and Snoop's Potluck Dinner Party, which first aired in 2016. 
Snoop Dogg once told Rolling Stone he has never met anyone like Stewart and that they have great chemistry together. "I've never met anyone like Martha Stewart," he told the publication. "When we come together, it's a natural combination of love, peace, and harmony."
Snoop Dogg's net worth
As of this writing, Snoop Dogg has an estimated net worth of $150 million, according to Celebrity Net Worth.
Follow Sheiresa Ngo on Twitter.