Snoop Dogg Sends a Surprising Message to President Donald Trump Following His Coronavirus Diagnosis
Read Snoop Dogg's message to President Donald Trump here.
Snoop Dogg may have a strong disdain for President Donald Trump, but even he felt compelled to reach out to Trump following his coronavirus (COVID-19) diagnosis. After news broke that the president and his wife Melania had caught the virus, Snoop Dogg took to social media with a message sending him prayers and positive energy.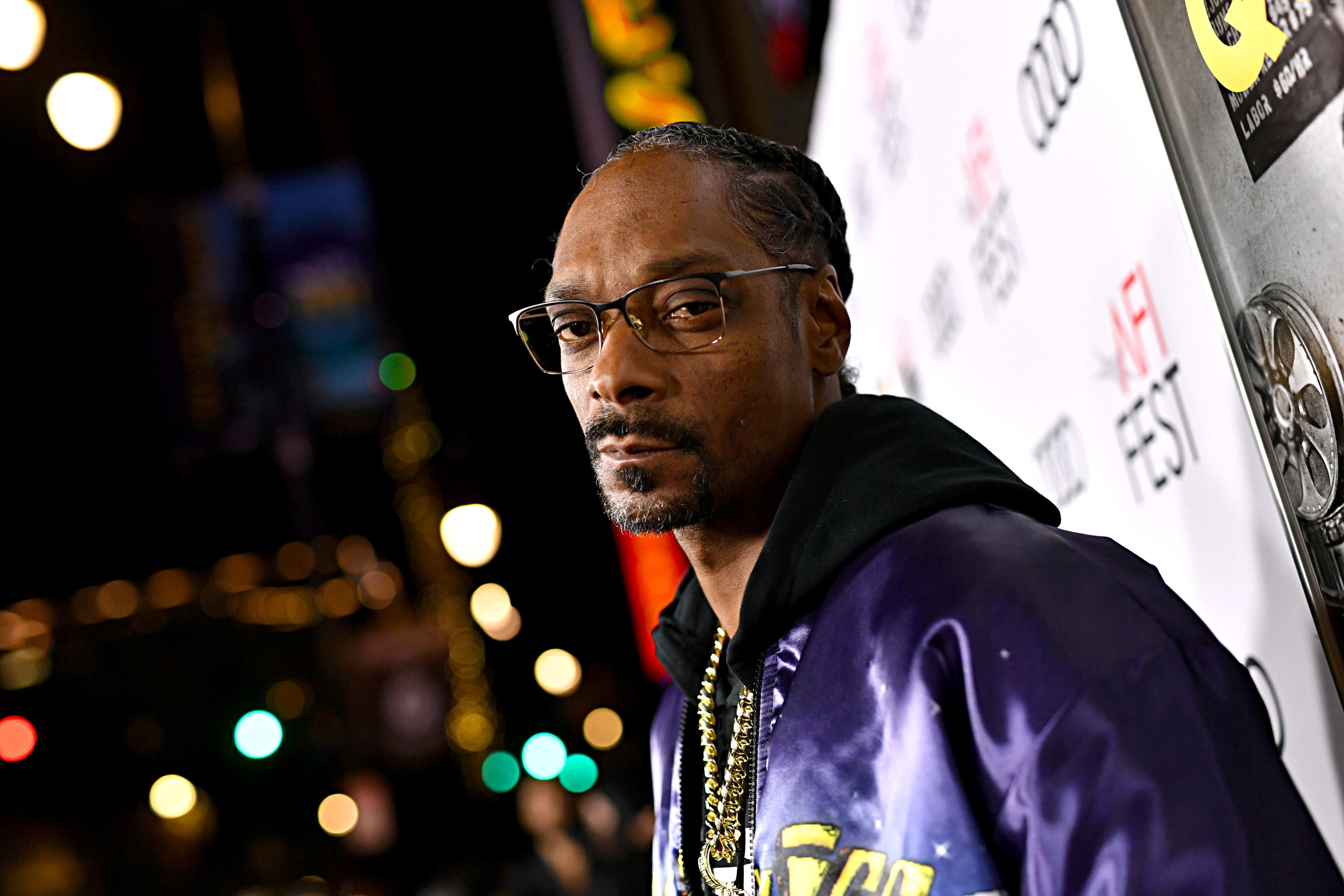 What Snoop Dogg said exactly to President Donald Trump after his coronavirus diagnosis
After learning of their conditions, Snoop Dogg went on Instagram on Oct. 2 to send Trump and Melania well wishes. He kept the message short and simple as he wrote, "Prayers out to the president and the First Lady," along with a folded hands emoji and an American flag emoji.
His post came hours after Trump announced on Twitter that he and Melania had tested positive for coronavirus, which has been sweeping the nation since earlier in 2020, infecting over seven million people and leaving more than 200,000 dead (via The New York Times).
He added, "We will begin our quarantine and recovery process immediately. We will get through this TOGETHER!" Going on in a follow-up tweet, Trump noted that he would be receiving treatment at Walter Reed National Military Medical Center before thanking his supporters for their well-wishes.
A day later, NPR reported that a source had said, "the president's vitals over the last 24 hours were very concerning." But Trump himself gave an update via Twitter that same day saying, "I am feeling well!"
Snoop Dogg's message to Trump is shocking, given their history
The post has garnered over 400,000 likes and 10,000 comments, with many fans expressing shock over the message due to Snoop Dogg's history with Trump. In the years since his 2016 election, Snoop Dogg has become one of the president's strongest critics, taking aim at him for everything from the 35-day government shutdown in 2019 to his attacks on others.
Most recently, Snoop Dogg posted a message on YouTube on Sept. 8 calling out Trump for "disrespecting every color in the world and everything that ain't what he is, which is a racist."
"With that being said, the people that voted for him got exactly what they wanted," he continued. "They gave them what he said he was gon' do. So, the next motherf*cker, you better tell us what we gon' get for your vote. You better show up and deliver, period. We just want some peace, love, equality, and tranquillity for everybody. All lives. Just basic conversation. Now carry on."
As the day of the 2020 election draws closer, Snoop Dogg has also shared that he will be voting for the first time ever.
"This is gonna be the first election I am voting in," he shared in a recent video. "How the system is set up, I honestly didn't know that I was allowed to vote based on my past history. My record has been expunged so I'm gonna be out there this election. I have to get involved." He also said he was motivated to vote because he couldn't "stand to see this punk in office one more year."