Snoop Dogg's Professional Blunt Roller Earns $50K Annually (Plus Perks) to Roll the Perfect Joints
Snoop Dogg always has a blunt on hand and that's thanks to the professional blunt roller he pays $50k per year.
Snoop Dogg is one of the most famous rappers on the planet, and over the years he's built up quite a reputation. One aspect of Snoop's persona has stayed constant over the decades: his love of marijuana. Snoop Dogg is pretty much synonymous with weed, with quite a few songs referencing it and even his own brand of marijuana products!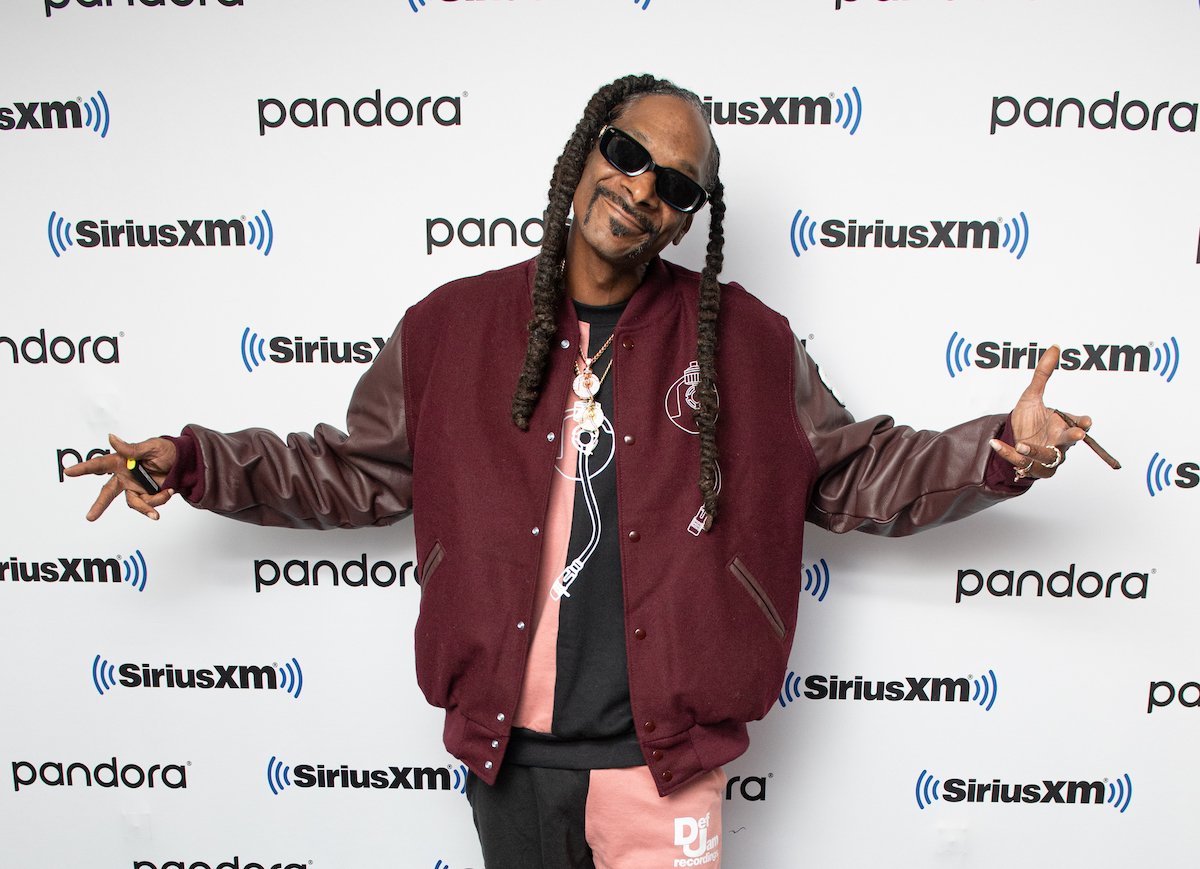 It's safe to say that using weed is a big part of what it means to be Snoop Dogg, so it follows he's made significant investments in the habit. In fact, Snoop has gone so far as to hire his own professional blunt roller (PBR)! On top of that, the blunt roller earns a decent living from it. Just what does the PBR get for rolling Snoop's blunts?
Being Snoop's professional blunt roller is a pretty good gig
In a conversation with Howard Stern and Seth Rogen on The Howard Stern Show, Snoop discussed his professional blunt roller. Rogen brought it up, mentioning that he had spent time with Snoop and the PBR, and was impressed.
The duties of the job apparently include offering blunts at opportune moments (according to Snoop, "that motherf—–'s timing is impeccable"), rolling blunts, and keeping them organized. The blunt roller is paid somewhere between $40,000 and $50,000 per year, but there are other perks: he travels with Snoop on tours, gets free clothing and other promotional goods, and, of course, gets to smoke the weed.
So what led Snoop to hire the guy? Not just his desire for blunts on demand: he saw the man rolling joints and noticed his skill. Apparently, Snoop just likes to hire people who are good at things, so he signed him on – and the rest is history!
Snoop Dogg does in fact smoke a lot of weed
Some more savvy readers might wonder if Snoop Dogg smokes as much weed as his public persona might indicate. But his weed consumption level seems to be legit: according to Marijuana Moment, Snoop smokes roughly 81 blunts per day – over 3 per hour, probably more if you factor in sleep.
Snoop was also one of the first celebrities to get in on the legal weed business, starting Leafs by Snoop in Colorado in 2015. He also has his own marijuana culture website at Merry Jane, featuring many other celebrities. Snoop really does know what he's talking about when it comes to weed.
Snoop isn't the only stoner celeb
Snoop is probably the modern face of weed, but there are other celebrities who are known for getting baked. As mentioned, Seth Rogen is also a pretty big stoner, and he's even a partner with Merry Jane! Willie Nelson is another major stoner celebrity, and like Snoop, he got in on the legal weed business in 2015 in Colorado.
In the world of sports, Mike Tyson is a pretty big weed aficionado. So, when it became legal to grow weed in California, he opened a major weed farm. By now, we should all know that Miley Cyrus smokes weed, but you might be surprised to hear that she was into the stuff when she was on squeaky-clean Hannah Montana! However, apparently, a vocal surgery led to Cyrus quitting smoking. Nonetheless, for a brief time, she was known as someone who used quite a bit of weed.