'Snowdrop': How the K-Drama Went From Controversial to Jisoo and Jung Hae-in's Most Emotional Displays of Acting
Jisoo stars in her first role as an actor in 'Snowdrop' and had impressed fans with her natural skills. Despite the K-drama's public scrutiny over its storyline, fans believe Jung Hae-in deserves an award for the emotional portrayal.
Disney+'s and JTBC's Snowdrop has had a rough journey ever since the leak of its unofficial synopsis. After its premiere, netizens rallied to cancel the Korean drama over its controversial storyline based on distorted history. From the ashes rose a whirlwind K-drama. A mix of political turmoil and a love story, Snowdrop became an emotional journey with Jisoo and Jung Hae-in's finest displays of acting in a K-drama.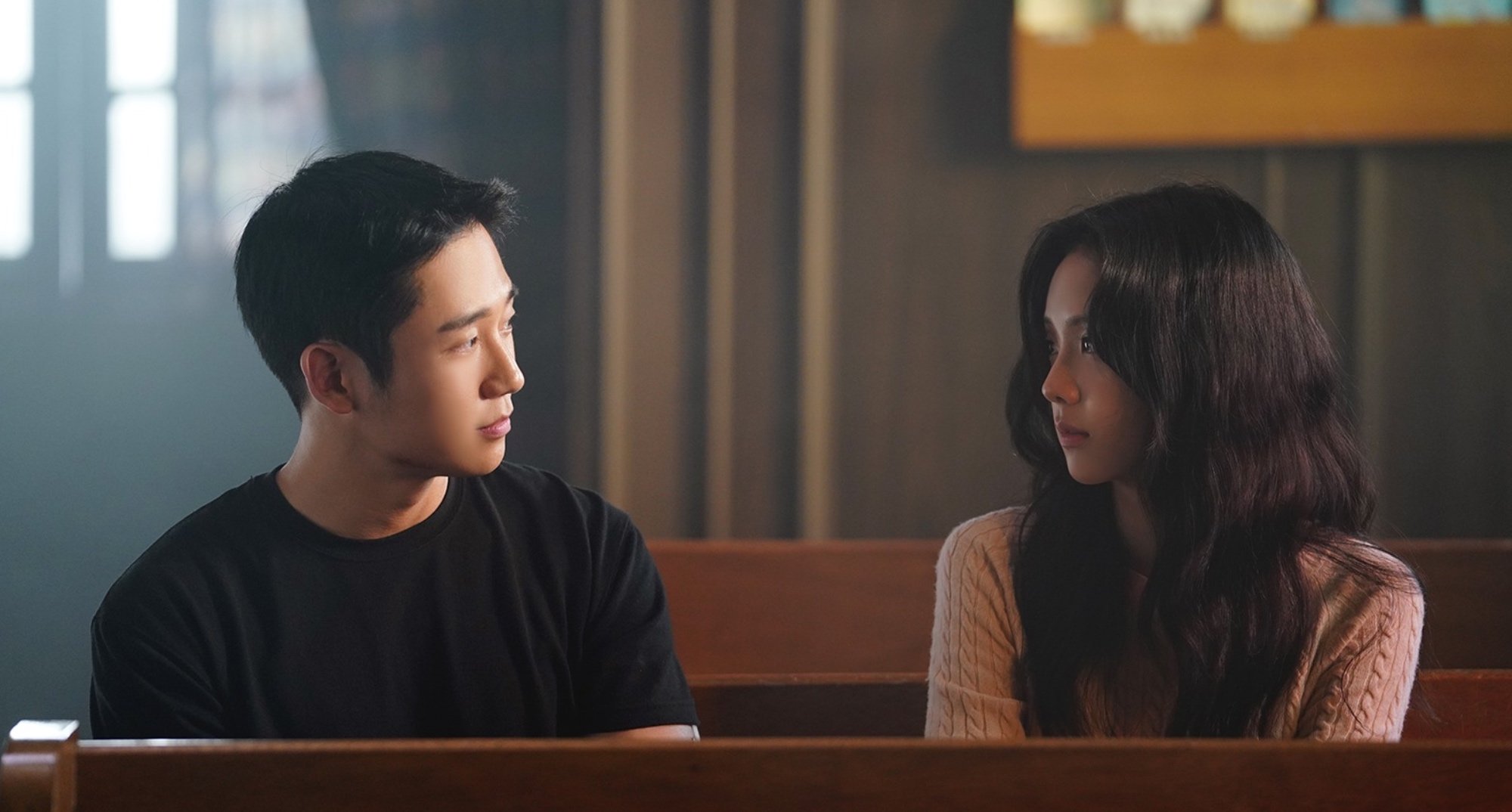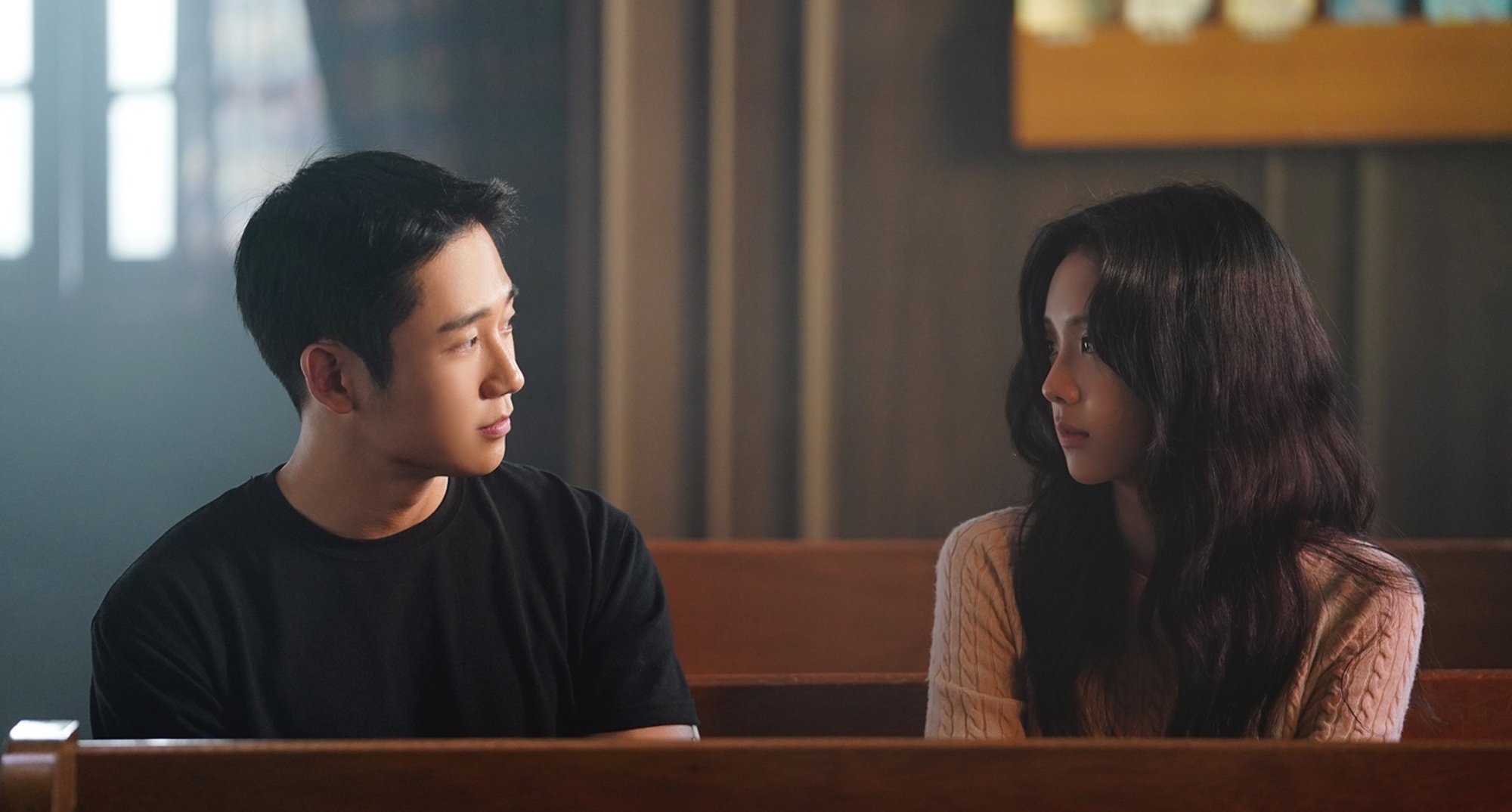 'Snowdrop's' problematic storyline had netizens and fans divided
What started the controversy behind the Snowdrop K-drama that caused a rousing backlash from South Koreans? In the summer of 2021, the unofficial synopsis of Snowdrop circulated online and caught the attention of netizens. The synopsis implied a glorification of certain political figures leading to and during the Democratic Movement of 1987.
Many netizens claimed JTBC was distorting historical facts covered up with a romance story. The K-drama was also called insensitive toward Koreans and their history of freedom from dictatorship. Snowdrop's K-drama storyline led to two petitions to have it canceled.
The storyline was not the only issue netizens had. Some felt the actors who agreed to star in the K-drama were blind to the issues at hand. JTBC also claimed the storyline would change as episodes aired and explained their reasoning for developing the k-drama. In the face of controversy, Snowdrop has still managed to enthrall audiences thanks to its leading actors.
'Snowdrop' K-drama is Jisoo's first venture into acting
While Snowdrop aired to low ratings and continued for following episodes, its ratings hit an all-time high by the K-drama finale. According to Soompi, "According to Nielsen Korea, the penultimate episode of "Snowdrop" scored an average nationwide rating of 2.8 percent, while the series finale earned an average rating of 3.4 percent—marking the second-highest ratings of the drama's entire run."
Fans of the Snowdrop have praised Jisoo in her first leading role as Young-ro, a female college student who falls in love with a North Korean spy. For her first time on the small-screen, the K-Pop idol has impressed even the most seasoned K-drama fans. Her ability to portray raw emotion during intense scenes as a newbie is astounding, to say the least.
On Reddit, one fan says, "Snowdrop had its flaws, but it was also a realistic, painful yet beautiful portrait of a very important time. Hae-in and Jisoo really carried this drama, and I really thank the drama gods for putting them together." The fan also explains viewership ratings have not reflected Jisoo and the leading actors' global reach.
As the cast of Snowdrop said farewell, Jung Hae-in had some kind words about his K-drama co-star. According to Soompi, he was surprised by Jisoo "because of the way she immersed into her acting and her attitude toward the staff. [She has a] bright and positive energy." Fans also can not help but praise Jung in his role.
Jung Hae-in displayed all necessary emotions in 'Snowdrop' with his eyes
There is one thing for certain about actor Jung that has come across in all his K-dramas. He has shown profound emotions during pivotal scenes with his eyes alone. One Snowdrop fan agrees and comments on Reddit, "Jung Hae-in deserves an award solely for acting with his eyes." Another fan replied, saying Jung deserved an award for his outstanding performance.
Jung plays the leading role of Lim Soo-ho, a North Korean spy posing as a German economics student. His character falls in love with Young-ro. He goes through a tumultuous journey between his dedication to his superiors, protecting the person he loves, and multiple betrayals.
One fan on Reddit shows appreciation for the actor saying, "Soo-Ho was challenging character, very multi-faced, and how Hae-in played him was one of the best performances I have seen in K-drama." Jung has impressed fans before starring in Netflix's D.P. Fans agree despite Snowdrop's immense backlash, its actors are worthy of praise in the K-drama industry.