'Snowdrop': Jung Hae-in Got Two Hours of Sleep to Prepare for His K-Drama Role
JTBC's and Disney+'s latest Korena drama Snowdrop has received considerable news coverage over its conflicting storyline. But its main cast stars a well-known and rising actor in the lead role. Snowdrop's Jung Hae-in plays the role of a North Korean spy named Im Soo-ho, who falls in love with a South Korean college student. Jung reveals how he rigorously prepared for his K-drama role both mentally and physically.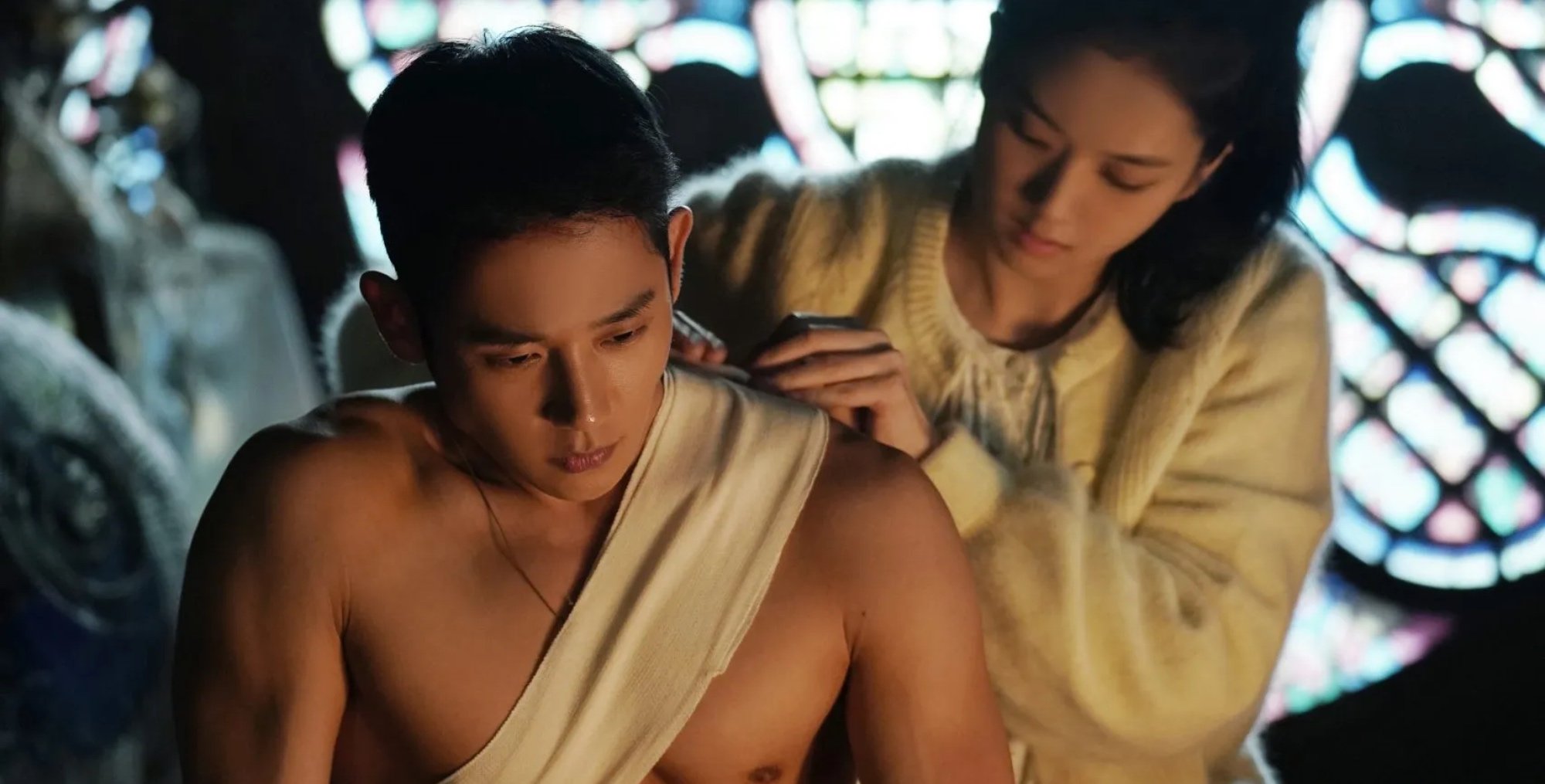 Jung Hae-in's character in 'Snowdrop' faced a government and moral dilema
The North-South romance K-drama is under the spotlight for its innate distortion of historical facts and insensitivity toward Koreans. But some fans have found Jung's acting in the role to be above par and astounding regardless. As Im Soo-ho, he has portrayed a wide array of emotions. Im-soo is a soldier tied to his dedication to his country. But along the way, he never expected to find love.
In Snowdrop, Im-soo and Young-ro (Jisoo) meet on a blind group date and hit it off. She never imagined she would find him bleeding on the floor of her dorm room. She agrees to hide him with the help of her friends, believing he is a protestor. As the K-drama progressed, Im-soo's true identity and purpose were revealed, forcing the characters to face betrayal over love.
Im-soo is seen as a rigid, strong, and physically able soldier. He needs to maintain a level of authority in the K-drama. According to Soompi, Jung explained, "Since the character had a lot of action [scenes] by nature, I had to perfectly prepare my physical strength. If you look at it one way, the character of Im Su Ho is a pure youth, but he's a man with strong leadership that changes after meeting Young Ro and discovers the emotions of love."
To prepare for the role, Jung went above and beyond when it came to his character's physical appearance.
Jung Hae-in compromised his sleep schedule to physically embody his 'Snowdrop' character
There is no denying that Snowdrop fans express their admiration for Jung's looks and his character's strong demeanor. Im-soo is a highly trained North Korean spy and a soldier with a history behind him. His physique is dramatically more built in the drama than the other male characters.
Jung did what was necessary to bring his character to life on screen. In an interview with News Directory, Jung revealed, "I went to get a tan. And also learned all kinds of martial arts and learned dialects. But most importantly, I have to exercise a lot."
By "a lot," Jung means sacrificing beloved hours of sleep to achieve the look he felt his character needed. "If I had four hours to sleep, I'll split it in half. So I'm going to sleep two hours and go to the gym for the rest of the two hours," said the Snowdrop actor.
Even during his breaks on set, Jung kept with his fitness routine, "I exercise. I brought a bar and dumbbells with me to the dressing room and used them during my breaks. I also maintain a nutritious diet," said Jung.
The South Korean actor starred alongside a 'Squid Game' actor in a popular K-drama
Besides Jung being in the spotlight for Snowdrop, the actor gained fame in a popular "slice of life" K-drama from 2017. He coincidently played the role of commanding officer Yoo Jeong-woo in Prison Playbook. Jung starred with Park Hae-soo from Squid Game and Hospital Playlist's Jung Kyung-ho.
Before Prison Playbook, Jung made a popular cameo appearance in the fan-favorite K-drama Goblin. The actor's most profound leading role was in Netflix's D.P. depicting the reality of mistreatment in the South Korean military.