Is 'Snowfall' Star Damson Idris Married, and What Is His Net Worth?
Actor Damson Idris recently starred in Netflix's science fiction film Outside the Wire as main character Lt. Harp. Is the Snowfall star married, and what is his net worth?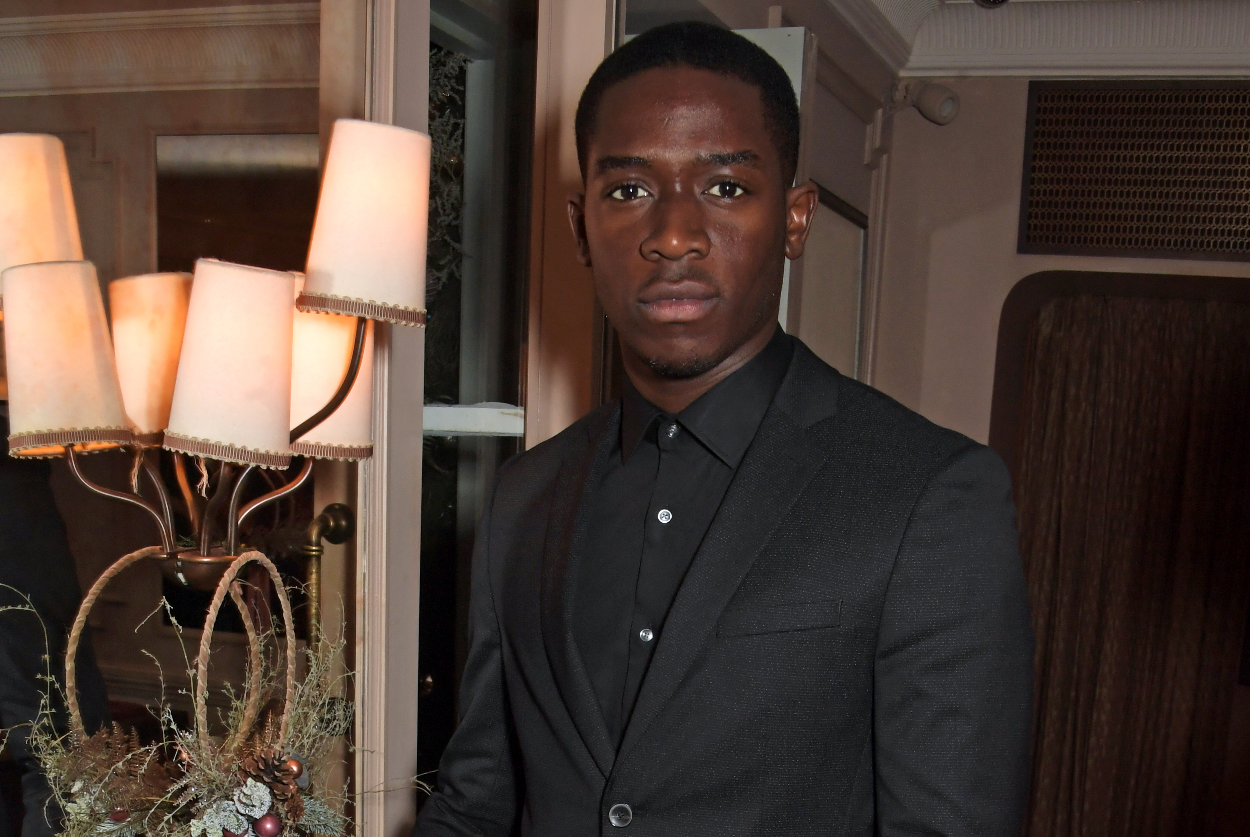 Damson Idris met Queen Elizabeth II
Born September 2, 1991, in Peckham, London, to Nigerian parents, Damson Idris loved football (American soccer) and wanted to become the next Cristiano Ronaldo.
The youngest of six kids raised by a single mother, he grew up playing football and rugby.
In 2002, the talented player and his team participated in the Golden Jubilee of Elizabeth II, where he met and shook hands with Queen Elizabeth II.
After abandoning his dreams of playing professional football and watching his older siblings choose corporate careers, Idris decided to study drama at Brunel University London, where he received a Bachelor of Arts Honours degree.
Idris got his start in theatre
While in college, the actor met Mona Lisa actress Cathy Tyson who introduced him to Nigerian playwright Ade Solanke and encouraged him to audition for her play, Pandora's Box.
After receiving the role as Tope, he continued performing in several pieces such as Ghost Town (2013), The DugOut (2013), and Hotel (2014). However, he wanted to move on to television and films.
In 2013, Idris made his television debut as a commuter in British sitcom Miranda before landing single episode appearances in the medical drama series Casualty (2015) and medical soap opera Doctors (2015).
He then made his film debut in the crime thriller City of Tiny Lights as minor character Hakim in 2016 before landing the breakout role as Franklin Saint in Snowfall (2017).
Idris broke out as Franklin in 'Snowfall'
Created by award-winning director John Singleton, the crime drama series is set in the early 1980s when the crack cocaine epidemic hit the United States.
It revolves around several unlikely characters who collide as a result of the drugs. Idris portrays Franklin Saint, a determined and smart 19-year-old drug dealer.
As his first American television role, the London native practiced with Singleton and studied award-winning actor and his idol Denzel Washington to perfect his American accent. Additionally, Idris worked alongside rapper WC to master the way his South Central Los Angeles based character spoke and mannerisms unique to the area.
Following the third season, the actor received a Black Reel Awards for Television nomination for his performance in the highly acclaimed series. 
Is Idris married, and what is his net worth?
Idris has since starred in several American and British films, including Megan Leavey (2017), The Commuter (2018), Astral (2018), Farming (2018), and most recently Outside the Wire (2021), in which he played the main character, drone pilot Lt. Thomas Harp.
He has also appeared in an episode of the 2019 reboot of the anthology television show The Twilight Zone and dystopian science fiction series Black Mirror (2019).
While Idris might have dated someone during his rise, he has otherwise remained mum about his relationship status. Additionally, the 29-year-old hasn't taken anyone to an awards show but was photographed getting cozy with British fashion model Adwoa Aboah at a 2019 Netflix and British Vogue hosted dinner.
Therefore, Idris is not married and likely single. Still a rising star, he has an estimated net worth of around $1 million. Snowfall season 4 returns February 24, 2021.