'Snowfall' Fans Think Aunt Louie Is Setting Up Franklin
Franklin Saint has it set in his mind that Peaches was behind the setup in 'Snowfall' Season 5, but this theory might convince you otherwise.
Franklin Saint is learning an important lesson on FX's Snowfall: not to trust anyone. In "The Iliad: Part 2," the sixth episode of Snowfall Season 5, he realized he was probably set up by Peaches, his trusted bodyguard. Peaches was the only one who knew of their movements that day and the location of where Franklin kept his money. But some viewers aren't fully convinced. Could Aunt Louie have set up Franklin?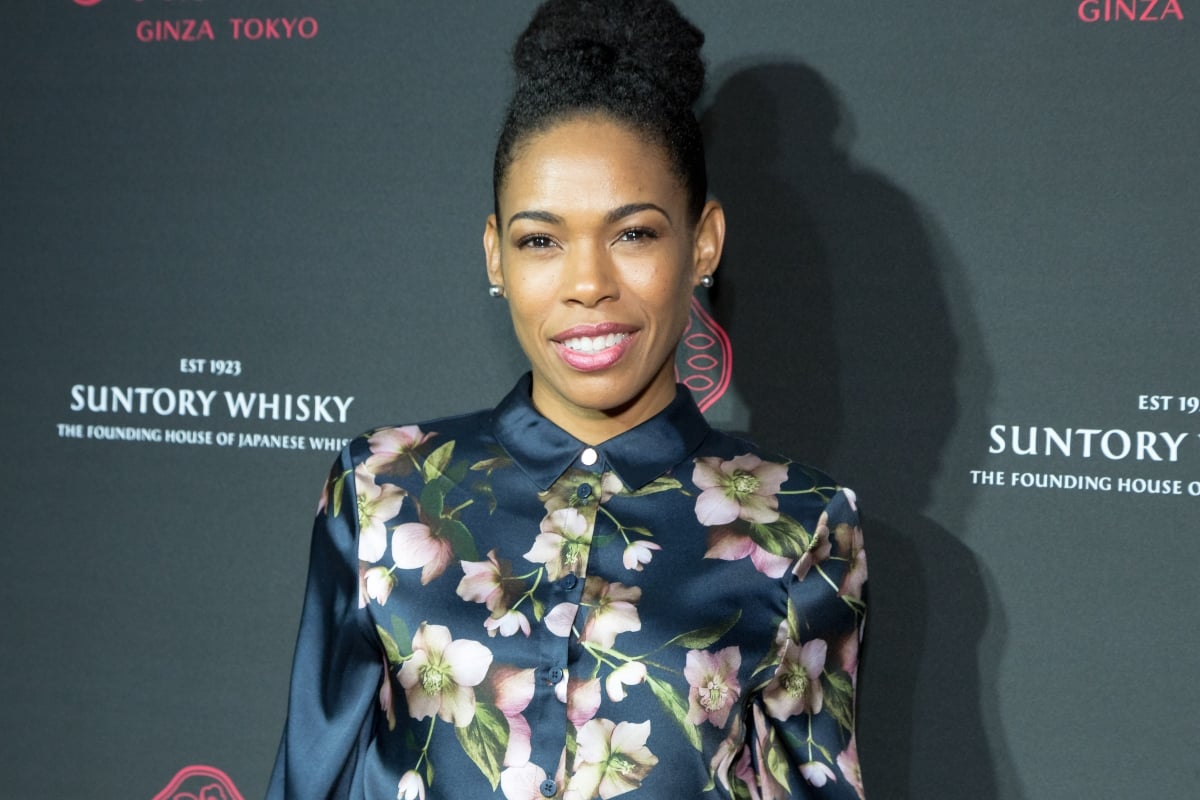 Some fans think Aunt Louie is 'Snowfall' Season 5's big bad
Franklin (Damson Idris) and Louie (Angela Lewis) continue to work together, but tension has been growing between them as Louie presses for more independence for her and Jerome (Amin Joseph). When that started to cause problems with Reed Thompson (Carter Hudson), Franklin snapped and threatened Louie. There's "nothing [he's] not prepared to do" to maintain his business.
Fans writing on Reddit believe she's been plotting on Franklin ever since and might be using Peaches (DeRay Davis) as a coverup.
"everything happens after that comment," one fan wrote. "She had a hit on a drop involving teddy, knowing he's going to suspect Franklin as being involved. Also it was her and Rome bodyguard Fetu who subbed for peaches [the day of the attacks]."
They continued: "The only reason I feel like Kane is so comfortable to play with Franklin in the position he is in, is because Louie is his accomplice and he never confirmed peaches being his insider, Louie handled that part."
"Yea, Louie on my suspect list too," a reader agreed.
"Imma point this out….louie had a tiger on her shirt for the 2 episodes. Sounds corny but they aint do that for no reason," read another comment. "Im with you. Louie set all this up."
There were also other ideas
At the same time, some weren't so sure that it's Louie.
"I'd say everyone is a suspect right now," read another comment. "I also don't think Louie is this calculated."
Many were more skeptical of Veronique Turner (Devyn Tyler), especially after hearing that she used to pull cons.
"I think she has a weird power trip complex and wants to be the official president of Franklin's empire," one Redditor said of Veronique. "All she's ever been after is wealth and power it seems. I think since she does love Franklin and has his baby, she'll offer him some sort of 'VP' or second in command position of the company since she holds the major shares."
"My theory is that they can't find peaches because he's in the hospital with HIV," said another. "Then it will be revealed that Veronique somehow finessed the money from the stash house. Given her 'scammer' background."
"I believe she tricked Peaches into showing her where the money was like on some 'Hey, Franklin wants me to grab some money for the real estate business' or some like that," a third fan wrote, "and since [that's] Franklin girl [who's] pregnant, Peaches probably didn't think nothing of it fr. … Could be totally wrong just my thoughts"
What the actor said about Aunt Louie's 'Snowfall' Season 5 storyline
In a previous interview with Park City Television, Lewis teased serious tension between Louie and Franklin in Snowfall Season 5.
"Louie loves Franklin. She always has, I think she always will," she said. "But at a certain point, I think she really wants to be able to experience herself as powerful as she knows she can be. And when you do that, you tend to ruffle some feathers. So I think this is going to be exciting to see how ruffled Franklin's feathers can get."