'Snowfall' Season 5: Leon and Wanda Romance Teased by Gail Bean
It's been an up and down journey for Leon Simmons and Wanda Bell on Snowfall, FX's hit series following the start of the crack-cocaine epidemic in 1980s Los Angeles. Wanda's drug addiction left them estranged, but she's been working toward sobriety and getting back on track with her life. Gail Bean, who plays the character, hinted there might even be a reconciliation on the horizon for Leon and Wanda in Snowfall Season 5.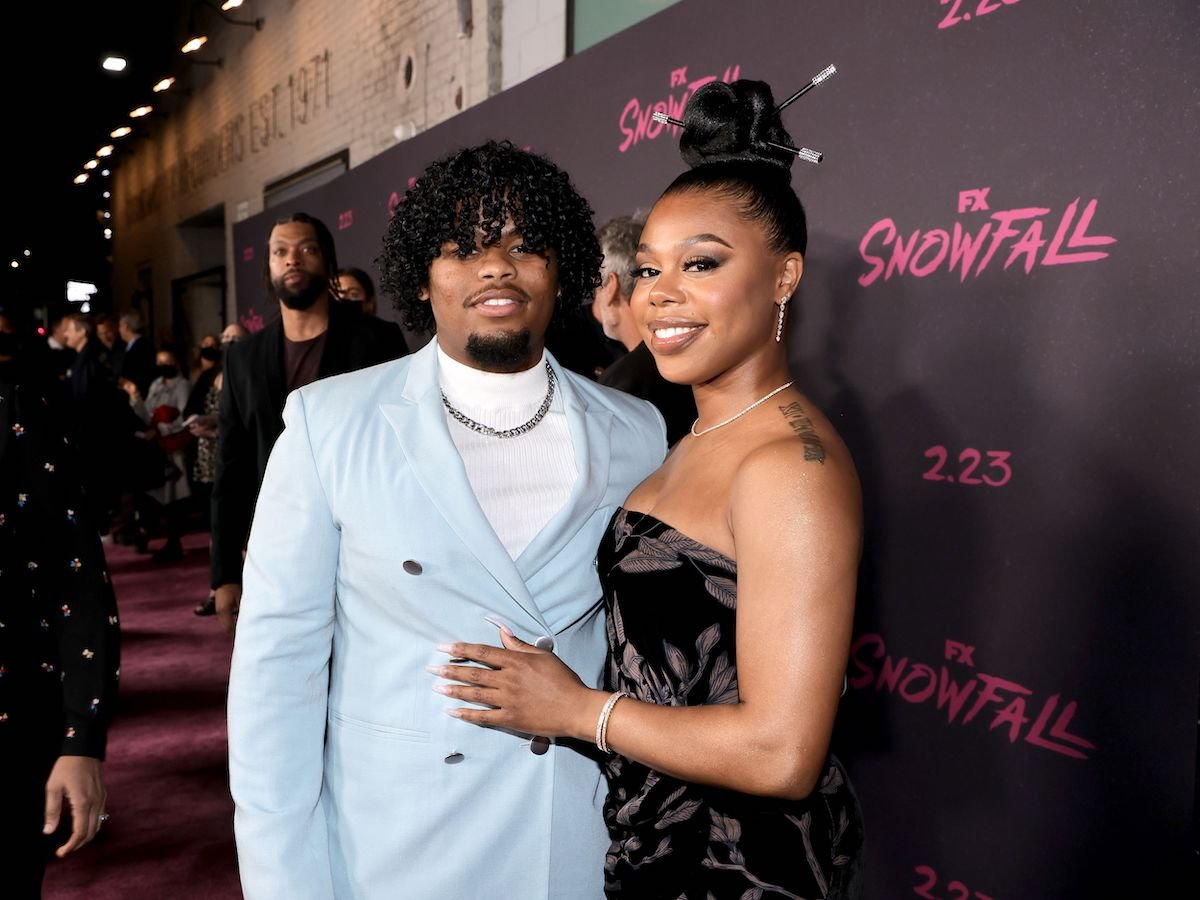 Gail Bean on what to expect from her in 'Snowfall' Season 5
Speaking to The Shade Room, Bean teased that viewers would continue to see real growth from Wanda in season 5. "Wanda starts to work a lot closer with Franklin," she said. "You can also expect a Leon and Wanda situation," Bean added, blushing.
Wanda's relationship with Leon (Isaiah John) fell apart in earlier seasons after she started using drugs and developed an addiction. He continued to support her, though, helping Wanda get clean in Snowfall Season 4 after a stint in the hospital.
"They have love, like really genuine love," Bean told TVLine of the two. "And more than anything, which I feel is greater than love, they have loyalty. Which is rare even now. Wanda and Leon both see the genuineness and loyalty they have for one another and that's going to always keep them connected because Leon and Wanda came from something."
RELATED: 'Snowfall' Season 5 Could See the Return of 1 Character
'Snowfall' Season 5 has been described as a 'mental and emotional rollercoaster'
Snowfall will return to FX on Wednesday, Feb. 23 — but not from the point where it left off. As co-creator Dave Andron told Gold Derby, there's a time jump to "the meat of 1986 when the violence was really ramping up, when you really started to feel the full militarization of the LAPD, when the War on Drugs was on its way to reaching its apex."
"And then this kind of pop culture explosion that was brimming in South Central — the rise of gangster rap and you had 'Straight Outta Compton' and those things getting ready to drop and blow up. It's a huge sea change moment for the neighborhood," he continued. 
"And so without getting into too much character stuff, I will just say from the standpoint of history and kind of where we are in the arc of this thing, it's a really exciting time for us to plop our characters into and see what happens," Andron added.
But even though it's been more than a year later, John said Leon is still struggling after fatally shooting Skully's daughter.
"I feel like Leon is mentally going through it this season because he was going to take the fall for what he felt responsible for, and Franklin kind of talked him out of it," he told N'Style Atlanta. "And you know, kind of talked him into saying Fatback should do it, and now that Fatback is gone, I feel like he feels at fault, but he also feels like Franklin is at fault. Like, 'You should have just let me do what I had to do.'"
"So he's just constantly like, this season, he's just mentally going through it," John added. "So it's still a mental and emotional rollercoaster for Leon for the rest of the season."
Watch 'Snowfall' on FX
Fans can find Snowfall on FX at 10 p.m. ET on Wednesdays. It'll also be available to watch on Hulu the following day as long as you have a basic subscription. Find our full guide to watching Snowfall Season 5 here.
How to get help: In the U.S., contact the Substance Abuse and Mental Health Services Administration helpline at 1-800-662-4357.
RELATED: 'Snowfall' Season 5 Casting Information Reveals Story Details