'Snowfall' Season 5 Will See Leon 'Going Through It,' Says Actor Isaiah John
On FX's Snowfall, Isaiah John plays the troubled and dangerous Leon Simmons. Leon is the right-hand man and best friend of drug dealer Franklin Saint. But a series of events in the last season left him wanting out. Speaking about his character arc in Snowfall Season 5, John says Leon will still be full of guilt and maybe even a little resentment for Franklin.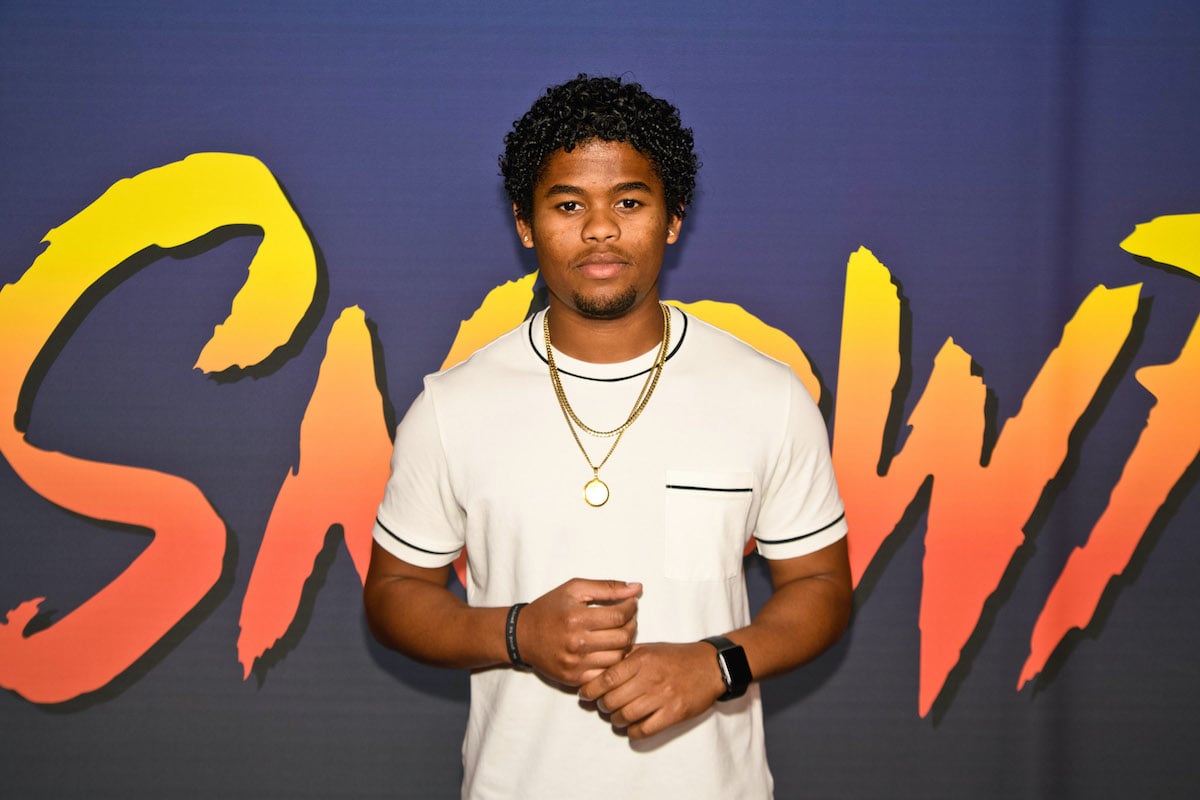 Leon is guilt-ridden
Leon has done a lot of foul things over the last few seasons of Snowfall, but he never meant to kill Khadijah's daughter, even if he had beef with Skully. Tired of the guilt, he tried to turn himself in to police. But he's too valuable for Franklin to let that happen. Instead, he had Fatback take the fall, but then Fatback died.
Leon continued to spiral after Fatback's death, ultimately deciding he wanted out. Just like Aunt Louie and Jerome, he's unhappy with the direction of his life. But once again, Franklin won't let him go. He thinks he can make them all one big happy family again.
RELATED: 'Snowfall' Season 5 Could See the Return of 1 Character
Isaiah John on 'Snowfall' Season 5
Asked by the news outlet N'Style Atlanta for details on season 5, John said it'll follow Leon as he continues to grapple with the guilt and all the other emotions he's feeling.
"I feel like Leon is mentally going through it this season because now you know he was going to take the fall for what he felt responsible for, and Franklin kind of talked him out of it," he said. "And you know, kind of talked him into saying Fatback should do it, and now that Fatback is gone, I feel like he feels at fault, but he also feels like Franklin is at fault. Like, 'You should have just let me do what I had to do.'"
"So he's just constantly like, this season, he's just mentally going through it," John added. "So it's still a mental and emotional rollercoaster for Leon for the rest of the season."
Meanwhile, the world around him and Franklin will become just as chaotic. As Snowfall co-creator Dave Andron previously told Gold Derby, Snowfall Season 5 will dive "into the meat of 1986 when the violence was really ramping up, when you really started to feel the full militarization of the LAPD, when the War on Drugs was on its way to reaching its apex."
"And then this kind of pop culture explosion that was brimming in South Central — the rise of gangster rap and you had 'Straight Outta Compton' and those things getting ready to drop and blow up. It's a huge sea change moment for the neighborhood," he added.
RELATED: 5 of the Most Popular 'Snowfall' Season 5 Predictions
When does 'Snowfall' come back on?
As of writing, the fifth season of Snowfall seems to be in the early stages of development. Andron noted in the Gold Derby interview, which was published online in May, that the writing team had just started working on the next episodes. If we take into account the time it takes to write, shoot, and edit a show, we'd say Snowfall probably won't return until sometime in 2022 at the earliest. But we'll let you know when we know for sure.