'Snowfall': Why Is the Show Ending After Season 6?
The series starring Damson Idris has been a hit with audiences since its 2017 premiere. Find out why it's ending after 'Snowfall' Season 6.
Fans were saddened to learn that Snowfall Season 6 would be the show's last.
For five seasons, the FX series has had both fans and critics hooked with its realistic storytelling and impressive acting. Created by John Singleton, Eric Amadio, and Dave Andron, the show follows the start of crack-cocaine use in the United States. Damson Idris leads the cast of Snowfall, which also includes Carter Hudson, Michael Hyatt, Isaiah John, Amin Joseph, Angela Lewis, and Sergio Peris-Mencheta.
The show grows in popularity with every season. But just when it was really getting good, it was announced that it was being canceled. Why is Snowfall ending?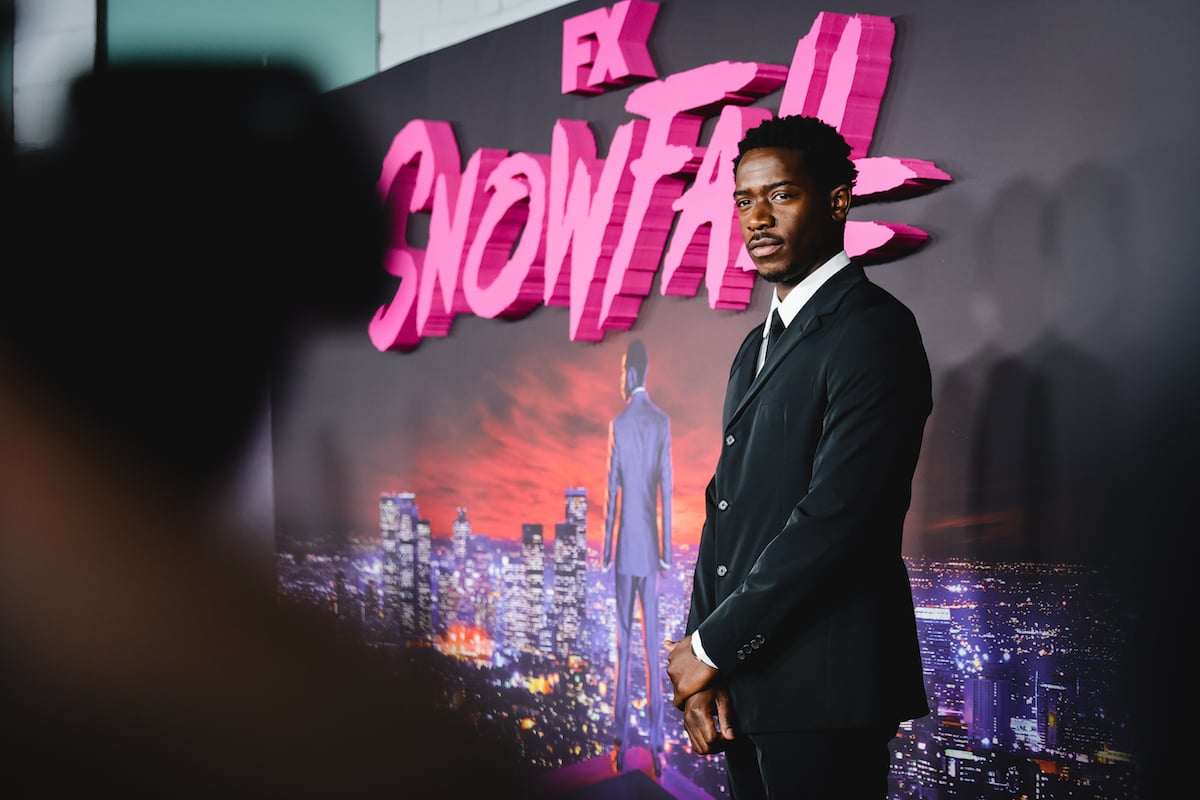 The showrunner explained the reason 'Snowfall' is ending
In an interview with The Hollywood Reporter, Andron was asked about the reason Snowfall is ending. The news may have come as a shock to some, but for him, he knew "for a little while" that there would just be six seasons.
"Last spring or winter when I went in to pitch FX, before [Snowfall Season 4], I pitched [seasons] five and six," he explained. "We wanted to have an endgame in mind, so we sat down and had some creative conversations with some folks on our side, and we decided six seasons would do it and was what we needed to finish telling the story, and FX as usual was supportive, so we've known for a little while."
The show will become 'heavier' as it nears the finish line
The latest season revolved around the collapse of Franklin Saint's empire, as his Aunt Louie and Uncle Jerome broke away from him to start their own. In the end, he declared war on everyone, setting the stage for Snowfall Season 6.
Andron teased the show would become a lot "heavier" as it rolls to an end.
"Obviously the show is about very serious things and about a very dark moment in American history," he began. "We've tried to kind of find some of the levity in that because there is a lot of humor in the situations in the world, and it's part of how people survive day to day. I think this last season, the story has to ultimately be a tragedy, and this last season is going to feel, I think, a little heavier."
He continued: "The last two seasons I think you can feel the moments when we're trying to have things have a lighter touch, and then the last two episodes settle into a very specific tone. And I think the last season is going to be more represented by that tone."
When will 'Snowfall' Season 6 come out?
No exact release date for Snowfall Season 6 has been shared. However, FX confirmed in a statement that it would arrive sometime in 2023. In the past, the show has returned a year after the premiere date of the previous season. So if that trend continues, it could be back as early as February of 2023.
In the meantime, check out previous seasons of Snowfall now on FX and Hulu.