'So Cold the River': Bethany Joy Lenz Talks About 'Settling Into the World of a Narcissist' in Role of Erica Shaw
Pigasus Pictures' newest movie, So Cold the River, stars Bethany Joy Lenz, and her role is quite different than any of her previous projects. A supernatural thriller, director Paul Shoulberg's take on the novel of the same name centers around an enormous hotel in southern Indiana. Magic water and an evil presence all tie into the plot, but Lenz's portrayal of Erica Shaw is a far cry from her days on One Tree Hill as Haley James Scott.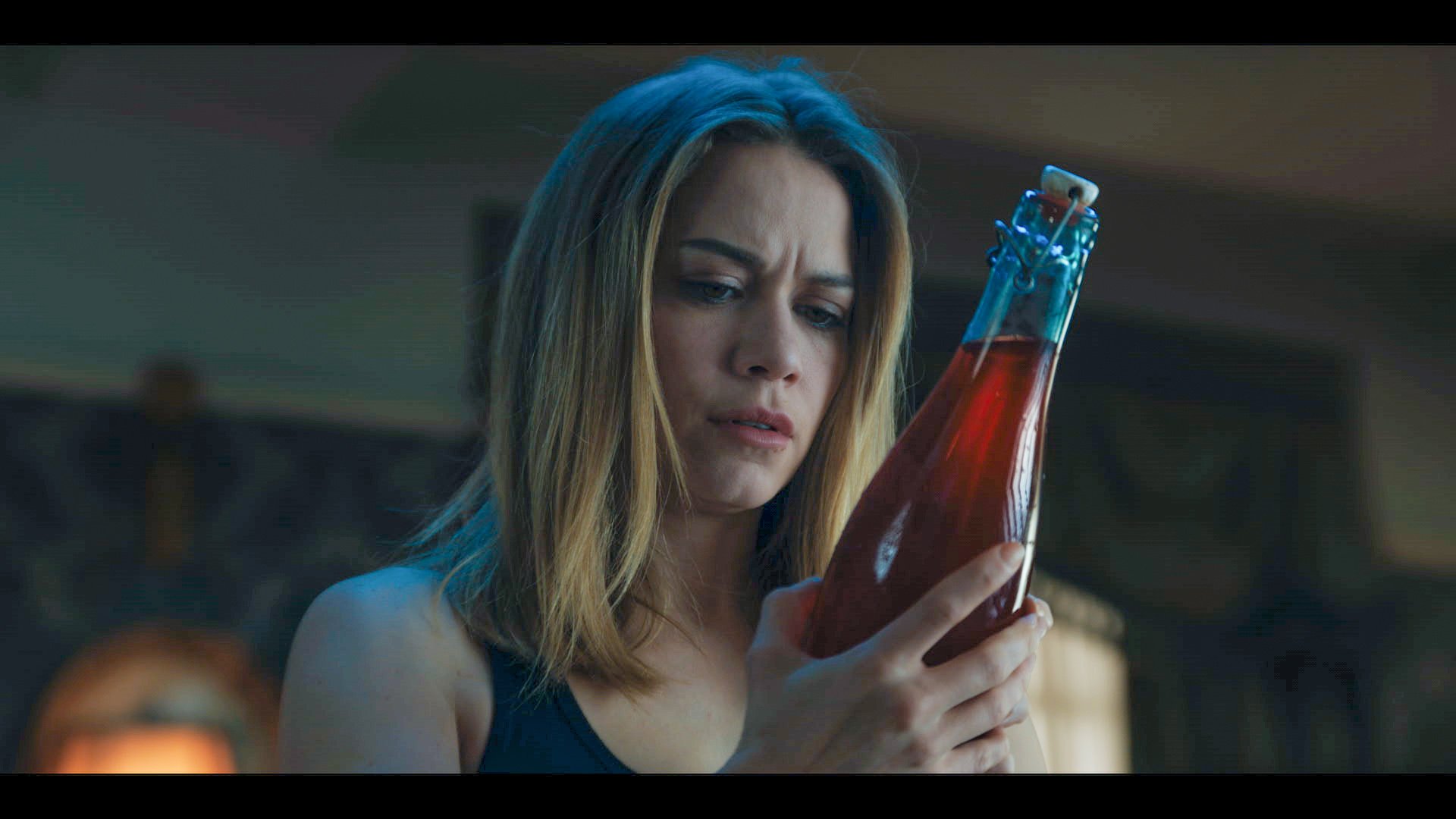 Bethany Joy Lenz said playing Erica Shaw in 'So Cold the River' allowed her to relax
Set at the massive West Baden Springs Hotel in French Lick, Indiana, Lenz, Katie Sarife, and Andrew J. West sat down to discuss So Cold the River and their experiences during a press event on March 25, 2022. Executive producer and CEO of Pigasus Pictures Zachary Spicer asked the cast about their process of getting into their character's mindset.
Lenz answered, "I guess for me with Erica, the majority of it was just allowing myself to settle down. And as you can tell I'm a very energetic type of person. It really allowed myself to just settle down into the world of a narcissist, a woman who walks in the room and immediately knows everyone else is dumber than her, and she can control everything that's going on, and I don't really have to do anything. I can just think and the camera is going to catch it all. And that is freeing! It was freeing to be able to just relax and stop having the pressure on myself to do things."
Erica Shaw's constant state of change made it hard for Lenz to pinpoint one moment she connected with her
Throughout the film, viewers of So Cold the River remain unsure of whether to root for or against Erica. When Spicer asked the cast about a moment they felt they connected with their character, Lenz couldn't single out one moment in particular.
"Erica was in such a constant state of change throughout this story that there wasn't any one moment where I was like, 'Oh, I understand who she is right now because who she is right now is a little bit different than who she is in the next moment. She's constantly in this evolution so, I did the same. I did a lot of the work beforehand. And I think that's kind of the most important thing that you do all that work ahead of time so that when you put on the boots on the jacket when you walk out, you don't see the cameras rolling, you have to already know who your character is," Lenz explained.
The setting of the West Baden Springs Hotel awed the cast of 'So Cold the River'
The setting of the West Baden Springs Hotel is almost a character in its own right within the film, and the building had quite an effect on the cast.
So Cold the River star Lenz discussed her feelings on seeing the hotel for the first time. "I was worthless, I'm speechless, I couldn't believe I was seeing no idea that this existed. That it would be out here with this rich history. I thought, 'Wow, what an amazing bonding thing for a community to have a history like this here.' It would make you really proud to be from this place."
So Cold the River is now playing in select theaters. It will be available to stream on March 29, 2022.