'So Not Worth It': 2021 K-Drama Is Netflix's First Korean Sitcom
Netflix has steadily gained traction as one of the leading streaming platforms with original Korean dramas. In June 2021, Netflix released its first-ever Korean sitcom. So Not Worth It brings a worldly take on K-dramas as its cast is a mix between South Korean natives and rising foreign actors making a name for themselves in Korea. The Netflix sitcom K-drama is a first for the platform. It entails the daily lives, love stories, and friendships of students at an international university dormitory.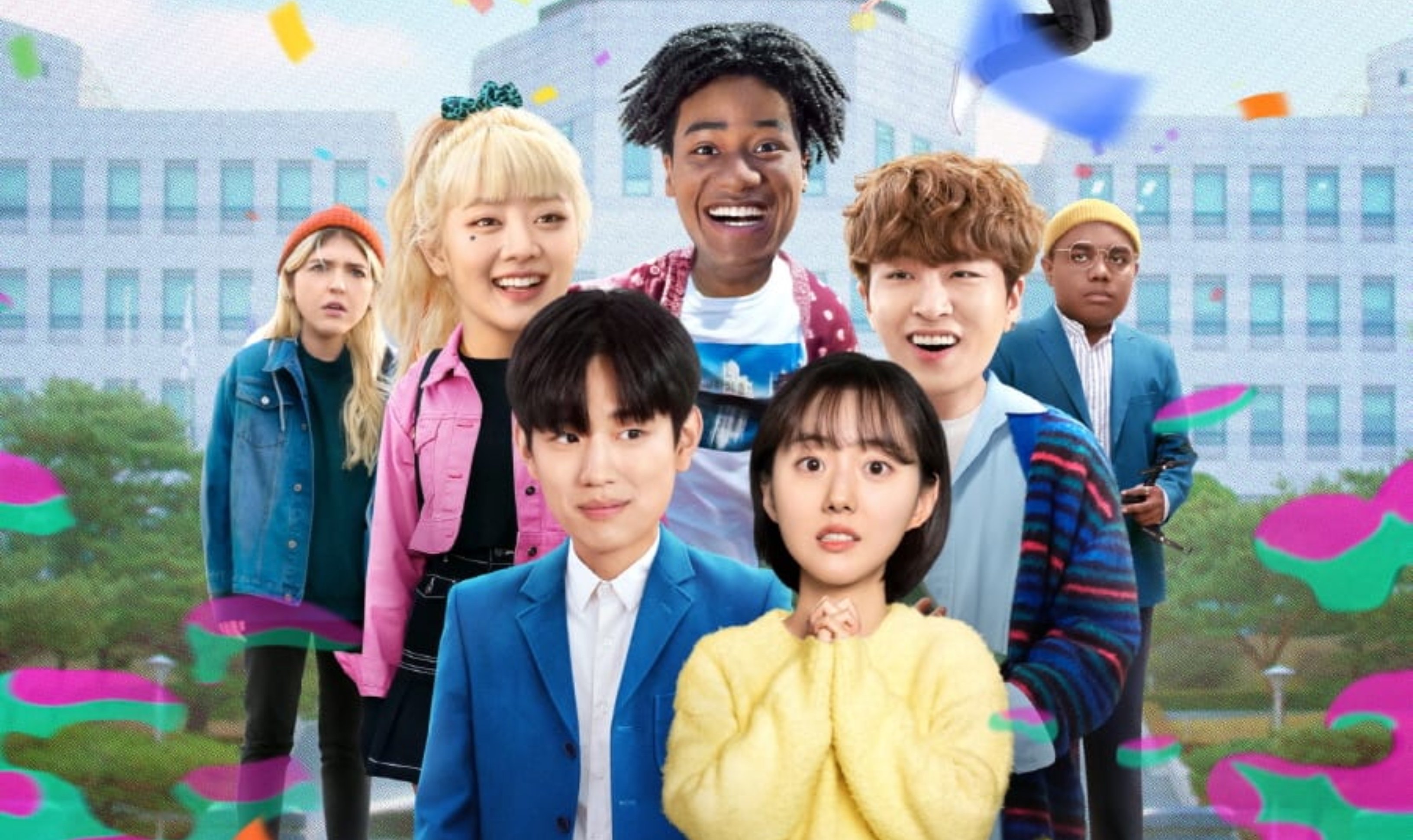 There are only a handful of Korean sitcoms to binge-watch
One of South Korea's global claims to fame is its K-dramas. In recent years, K-dramas have reached a worldwide scale of popularity and have become the center of attention with hit dramas like Hotel Del Luna, The Penthouse: War in Life, and classics like What's Wrong with Secretary Kim? K-dramas follow many tropes that make them successful, like love triangles, the bad boy, and friends turned enemies.
When it comes to Korean sitcoms, there is only a handful that are well known. A majority of fans have seen High Kick! The situation comedy revolving around the Lee family and its two following seasons. There is also the 2011 youth sitcom Vampire Idol. According to Soompi, the producers of the High Kick! series also lead So Not Worth It. Unlike America's sitcoms like Seinfeld, Friends, and Frasier, Korea has yet to make its global mark in the genre.
An array of students from around the world become friends at a Korean university
RELATED: 'D.P.': Jung Hae-In Teases a Second Season Is in the Works
Like most sitcoms, So Not Worth It revolves around a set group of characters who become friends. Park Se-Wan (Park Se-Wan) is a teacher's aid and the dorm's supervisor. Her group includes students from around the world like Jamie (Shin Hyun-Seung), a U.S. citizen studying in Seoul. He is joined by Sam (Choi Young-Jae), whose family owns a tteokbokki restaurant chain and grew up in Australia.
Audiences are then introduced to the bright and sweet Minnie (Minnie), raised in Thailand but has a deep love and fascination for K-dramas. Then there is Hyun-Min (Han Hyun-Min), who was born in Korea and not eligible to stay at the dorms. The sitcom also interweaves some well-known foreign actors in Korea like Carson Allen and some new faces.
'So Not Worth It' cast includes multi-cultural actors
RELATED: 3 Netflix K-Dramas From 2021 Adapted From Popular Webtoons
So Not Worth It is not just Netflix's first Korean sitcom but the first to include a diverse cast of actors in the television genre. Han Hyun-Min gained recognition becoming South Korea's first Korean model of African descent. While facing racial discrimination, Han has used his platform to raise awareness and became the most sought-after model in Korea. Han is also known for co-hosting Mnet's M-Countdown, a music broadcast program.
Carson Allen has made a name for herself as a foreign actor and model in South Korea. K-drama fans would recognize her for her small role in The K2 and in When the Camelia Blooms. Allen moved to Korea when she was 14-years-old due to her father being a soldier. She briefly returned to the U.S. before returning to Korea after realizing she could not adapt.
The sitcom drama also includes K-Pop idols, with Minni playing herself. Nicha Yontararak, better known as Minnie, is a Thai singer and member of the South Korean girl group (G)I-dle. Choi Young-Jae, known as Youngjae, is the main vocalist for the K-pop group GOT7.