It's a (Zoom) Party Get Down — The Cast of 'Sonny With a Chance' and 'So Random' Have a Reunion Over Video Chat
It's always a party with this Disney Channel cast. Years after the final episode of Sonny With a Chance and its spinoff So Random, the actors behind this series reunited for a laugh-filled video chat. Here's our look into this iconic reunion, featuring Demi Lovato, Tiffany Thornton, and Sterling Knight.
The cast of Disney Channel's 'So Random' and 'Sonny With a Chance' reunited over video chat
So far, so great for the cast of this Disney Channel original series and its spinoff. Recently, Demi Lovato and the cast of Sonny With a Chance and So Random met up during a video chat, discussing some of their favorite memories and props.
This reunion included the actors behind Chad (Sterling Knight,) Zora (Allisyn Ashley Snyder,), Tawni (Tiffany Thornton,) and Grady (Doug Brochu.) There were also cast members from the spinoff series, So Random, including Shayne Topp, Audrey Whitby, Damien Hass, and Matthew Scott Montgomery.
This wouldn't be the first cast of a television series to reunite during this time of social distancing. Earlier, the cast of Nickelodeon shows Victorious and Big Time Rush hung out, to the delight of fans worldwide.
Demi Lovato talked about her time on the series and what happened afterward
When Allisyn Ashley Snyder asked what everyone has been up to, Demi Lovato was quick to say rehab, twice. She laughed afterward, of course, but the singer did have a chance to open up about her eating disorder and her time on the Disney Channel original series.
"When I went away to treatment for the first time, you were my biggest inspiration coming out of it because you dealt with all of those pressures of being a woman on TV," Lovato told Thornton during the video chat.
"I looked at that as, 'I wish I had that so bad.' Yes, I probably was happier in my head with whatever I looked like at the time," she continued. "But I'm so much happier now with the mentality that you have. I look back now and I'm like, Man, it's a shame that we wasted any energy on what we wore on set."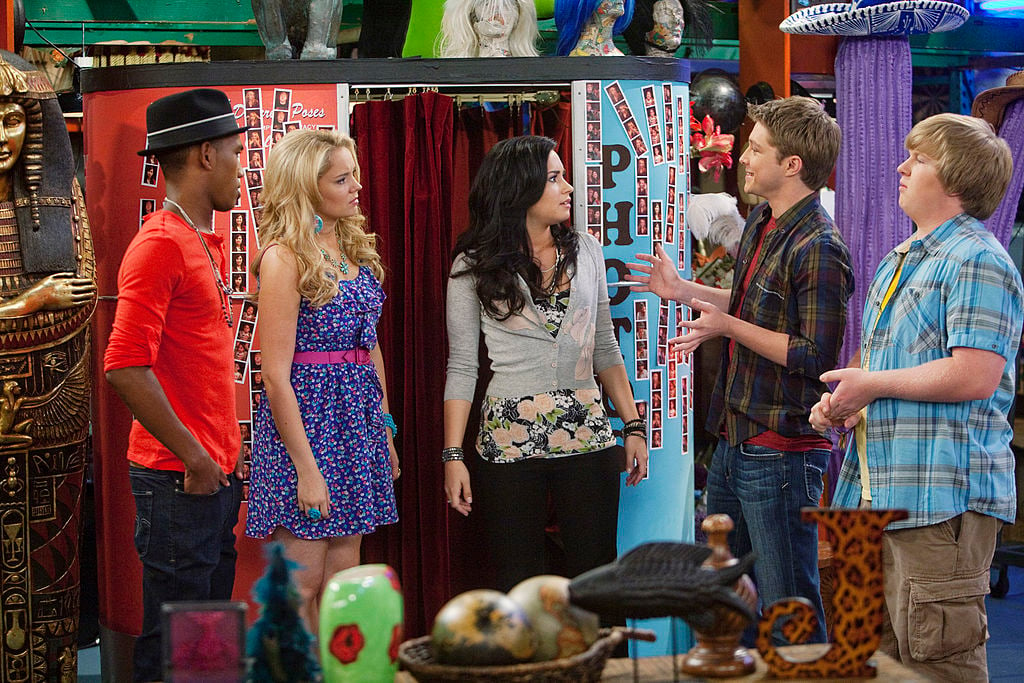 'So Random' and 'Sonny With a Chance' are available on Disney's streaming platform
Once news broke of this iconic reunion, some fans shared their thoughts on social media. Some even mentioned the chemistry of the cast, despite the ending of Sonny With a Chance due to Demi Lovato's departure from the series.
"This was also such a nonproblematic cast. If you watch their interviews and this you can see they all genuinely got along and liked each other. No scandals. They are also one of the very rare groups where all of them miss the time on the show, even Demi and not a lot of Disney stars can say that," one YouTube comment said.
As of April 2020, subscribers can now binge-watch each season of So Random and Sonny With a Chance, thanks to Disney's streaming platform. There are also movies like Camp Rock and Camp Rock 2, which Demi Lovato appeared in.
To learn more about Disney+ and to subscribe, visit their website.