Sofia Richie Aspires to be Recognized as an Activist
It seems that celebrities these days all consider themselves activists, and that includes model, and famous girlfriend of Scott Disick, Sofia Richie.
It seems that celebrities these days all consider themselves activists, and that includes model, and famous girlfriend of Scott Disick, Sofia Richie.
Of course, that isn't a bad thing. The world needs people to take charge and make a difference. But it does make you wonder, are all these celebrities actually activists who push for radical change, or are they just fond of the title? 
Who is Sofia Richie?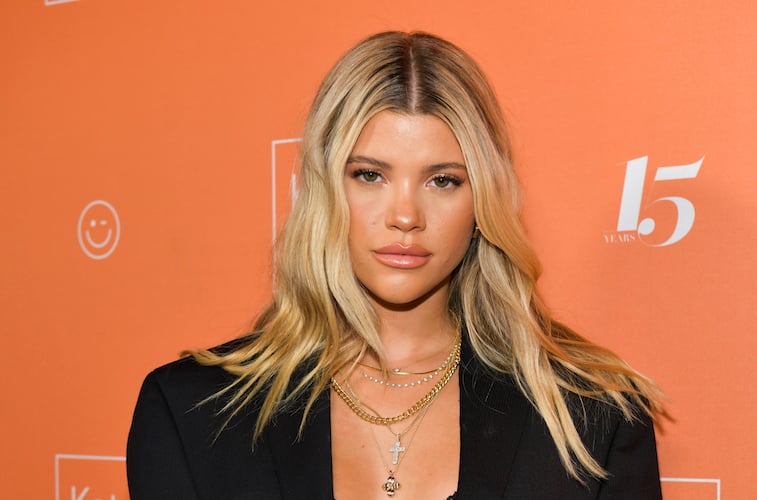 Even if she wasn't dating "Lord" Disick from Keeping Up With the Kardashians fame, Richie would probably still be in the public eye because of her last name.
It's Richie, as in talented musical artist, Lionel Richie responsible for the 80s ballad, All Night Long (All Night), and her father. She also has a sister, Nicole Richie, who's pretty well known as well. But Richie has been working hard to make a name for herself, outside of her famous family. 
She currently has 6.4 million followers on Instagram, and a successful modeling career with some major fashion labels, like Chanel, Dolce & Gabbana, and Fendi. Recently, Richie has been trying to break into the creative side of the fashion industry with her own line of bikini swimwear. In fact, she has lots of ambitious goals. 
Sofia Richie wants to be recognized as an activist
In a discussion with Cosmopolitan for their April 2020 cover story, she admitted that she wants to be a "badass triple threat," which to Richie means, business owner, actor, and activist. She's currently taking acting lessons to help her break into the big screen, and as far as activism, Richie admitted that she's still figuring that part out. However, she does know where she wants to make a difference. 
"I feel like there's a space for me to talk about mental health," Richie said, "having dealt with severe anxiety."
Before she learned healthy ways to deal with her anxiety, Richie claims she was having tons of panic attacks that were brought on by simple, everyday things. Her doctor tried to put her on medication. But instead, Richie was eventually able to control her anxiety with mental determination and meditation. 
"I would convince myself that I was panicking or that I wasn't comfortable, and once I realized that I was doing that to myself and nothing was actually wrong with me, I was totally fine," she said. 
Is Sofia Richie an activist?
Richie may have experience dealing with mental health, but as far as being an activist, we'll have to assume this is just a future goal. She has only just started discussing the topic in public.
After her interview with Cosmopolitan, the only other time Richie has spoken about her anxiety was during an Instagram live discussion with Vas J. Morgan. During that conversation, Richie revealed that when her panic attacks first started happening, she thought there was something wrong with her body physically. It wasn't until she confided in Scott that she realized she was dealing with anxiety. 
"I had so many anxiety attacks… before I was told what it was," Richie said. "I was constantly thinking I was sick and having a reoccurring heart attack but it's not killing me."
There's no doubt that talking about her own experiences with mental health definitely can help others who may be dealing with the same issues. But, it doesn't quite make her an activist. If she wants to truly gain the title of activist, she's going to have to take on the subject in more detail, and do more to help people who are suffering. Perhaps this is a goal for her to do in the future.