Sofia Richie is Determined to Show She's More Than Scott Disick's Girlfriend
It's a small world, and perhaps no one knows that better than celebrities. So many celebrities are related to others in the industry, and since celebrities tend to date each other, the connections between past lovers can become headlines in and of themselves. All this means that it can be hard for a celebrity to climb out of the shadow of their famous associations. 
This is doubly true for Sofia Richie. She has the dual challenge of standing out against the backdrop of her famous father and of getting news about her to stop focusing solely on her controversial relationship with Scott Disick. Will Richie be able to control her own narrative and stand independently, or is she destined to always be defined by her connections to others?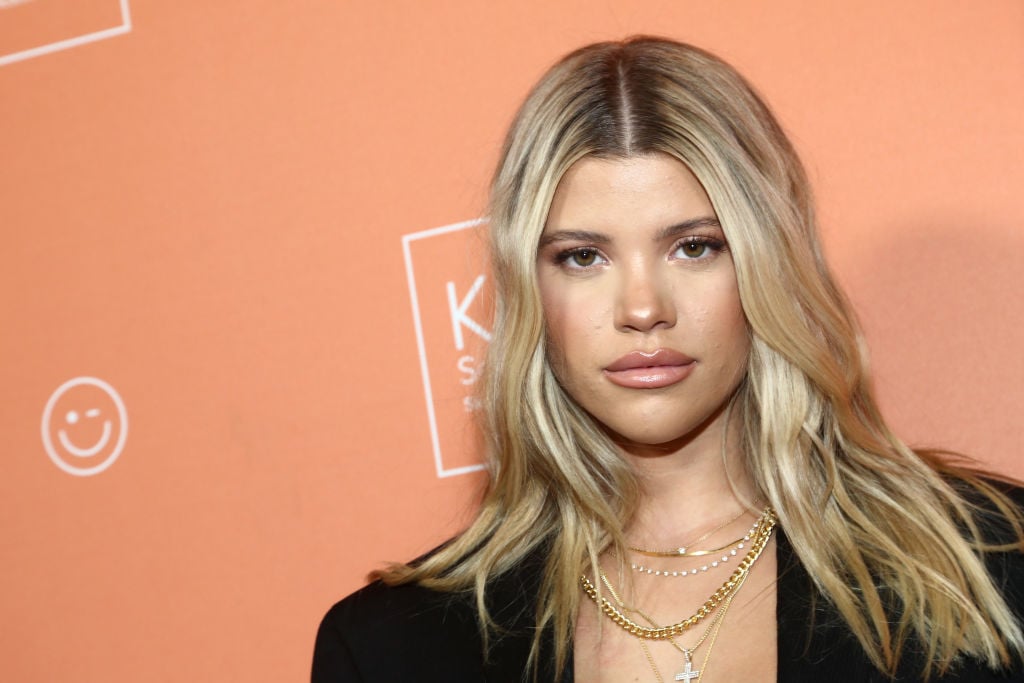 Sofia Richie comes from a famous family
If Sofia Richie's name sounds familiar, it's probably because she hails from a family of celebrities. Most notably, her father is Lionel Richie, the music superstar who recorded with the Commodores before going on to have an extremely successful solo career and even crossing over into the acting world. Entertainment runs deep in the family, and Sofia's older sister Nicole Richie has gotten plenty of attention for her own reality TV appearances.
Sofia Richie is now coming into her own with these family connections framing people's understanding of who she is. She's a model who is trying to build her own career and professional identity, but her family association is only one of the things overshadowing that goal. She is famously in a relationship with Scott Disick, Kourtney Kardashian's ex-husband, and prominent cast member on Keeping Up with the Kardashians. 
Sofia Richie and Scott Disick have raised a lot of eyebrows
While Disick and Kardashian have been broken up for five years now, that hasn't kept fans of the Kardashian family from forming a negative opinion about the relationship. Even Richie's own family members — most notably her famous father — have spoken out about the pair because of the 15-year age gap.
The biggest controversy about the relationship has undoubtedly come from Kourtney Kardashian herself. Richie and Disick began dating in 2017, and Kardashian had a hard time adjusting to her ex being with someone so much younger. As it became clear that the relationship was serious, Kardashian seemed to change her approach. After all, she and Disick have children to co-parent, and pictures of all three adults vacationing together with the kids in tow suggested that they had worked through the differences.
When that three-way friendship became a central focus of Keeping Up with the Kardashians, though, things got awkward. In fact, Richie announced that she was going to stop appearing on the show. Not long after, Kardashian also made it clear that she was stepping back from her filming responsibilities as well. In February 2020, Richie unfollowed Kardashian on Instagram, suggesting things were not quite so great between them.
Sofia Richie wants recognition for herself
While Richie's subtle tension with Kardashian has given her plenty of headlines, they largely focus on her connection to Disick. Richie appeared on the cover of Cosmopolitan in March and made it clear in her interview with the magazine that she's got big dreams all her own.
She talked about her goal beyond modeling and being a social media influencer. "We would all get the same jobs, be in the same space, and be labeled the same thing, and I hated it. It made me step back and be like, 'Okay, I'm a creative individual and I want to be smart, start my own businesses, do something I can do on my own, and not be attached to other people,'" Richie explained. 
She is working with her own influence and recognition to launch into bigger things. For instance, the commentary and attention she gets for her bikini pictures on Instagram helped inspired her to launch her own line of the swimwear. She has her sights set on more than being known for her relationships to others, and she's putting in the work to make it happen.