Sofia Richie Says She's Done Appearing on 'Keeping up With the Kardashians,' For Now — Here's Why
After making a brief appearance during the last season of 'Keeping Up with the Kardashians', Richie says that her reality television days are over — well, for now.
Although Sofia Richie made only 1 appearance on Keeping Up with the Kardashians, it might be a while before we see her make another cameo.
During a recent interview, the 21-year-old model revealed that she's standing clear of the hit E! series moving forward, and before you ask, no, this has nothing to do with her past drama with Kourtney Kardashian.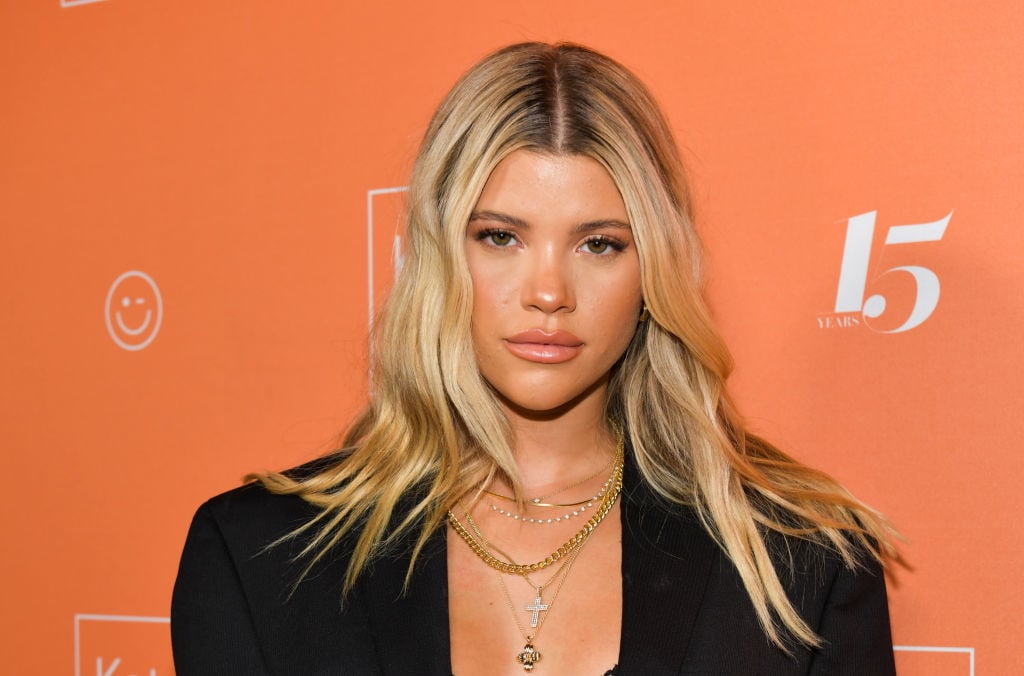 Richie is looking to try her hand at acting
After making a brief appearance during the last season of Keeping Up with the Kardashians, Richie says that her reality television days are over — well, for now.
While speaking to Entertainment Tonight at the opening of the Marcell Von Berlin flagship store in Los Angeles on Feb. 4, the model revealed that there is a slim chance fans will see her in upcoming KUWTK episodes. 
She even shared her reasoning for ending her reality television career before it had a chance to get off the ground.
"Well, because I want to get into acting!" Richie explained. "I feel like, for a while, I kind of held back on things because I was afraid of failure, but 2020 is [the year of] no fear! I'm gonna be doing acting stuff really soon."
"Great things are happening and I'm really excited about it," she added.
Richie went on to explain that since she's getting more into acting, her primary focus at the moment is to get in tune with the characters she's looking to play.
"The roles I'm reading for right now are kind of similar to me, so they're easy for me to play, and I really, really enjoy it," she said.
This won't be the last time we see her with the Kardashian clan
The model first appeared on KUWTK back in October 2019 when she accompanied boyfriend Scott Disick on vacation to Finland with his ex, Kourtney Kardashian, and their three kids.
Richie even appeared an exclusive clip from Disick's home-flipping E! series, Flip It Like Disick, where they discussed their decision to live together in Malibu.
"When I moved in the house did not look like that," Richie said, confirming that the two were already living together. "It was like a bachelor pad."
Though we'll miss seeing Richie make rare appearances on these E! series, we're confident this will not be the last time we see her alongside the Kardashian-Jenner clan.
In addition to being Disick's leading lady, the model is also BFFs with Kylie Jenner, and we can guess that both women will continue to feature each other in their glamorous Instagram posts.
Though Richie and Disick rarely show off their relationship on social media, the couple's frequently spotted hitting the town and going on lavish vacations together.
Since she is Disick's girlfriend and Jenner's best friend, Richie has also been able to get pretty close with the rest of the KarJenners and is frequently invited to the family's lavish parties and outings — this includes their annual Christmas party which she's attended two years in a year, so far.
As for Richie's relationship with the Poosh founder, things between them couldn't be better.
Despite getting off to a rocky start, the model and the reality star have established a pretty solid friendship and are keeping the good vibes going between them moving forward.
Although we would have liked to see Richie tap into the reality star lifestyle, she's moving on to bigger and better things — and who knows, maybe we'll see her up on the big screen or starring in her very own television show one day soon.