Sofia Richie Seen Getting Cozy With Jaden Smith After Scott Disick Split
Sofia Richie has officially split from Scott Disick, but she isn't letting it keep her down.
Since calling quits earlier in 2020, she has been living her best life as a model, businesswoman, and budding actress. It even looks like she might have a new beau after she was seen getting cozy with rapper Jaden Smith over the weekend of Sept. 4. Though nothing has been confirmed, sources told E! News that they allegedly were really flirty and appeared to have great chemistry.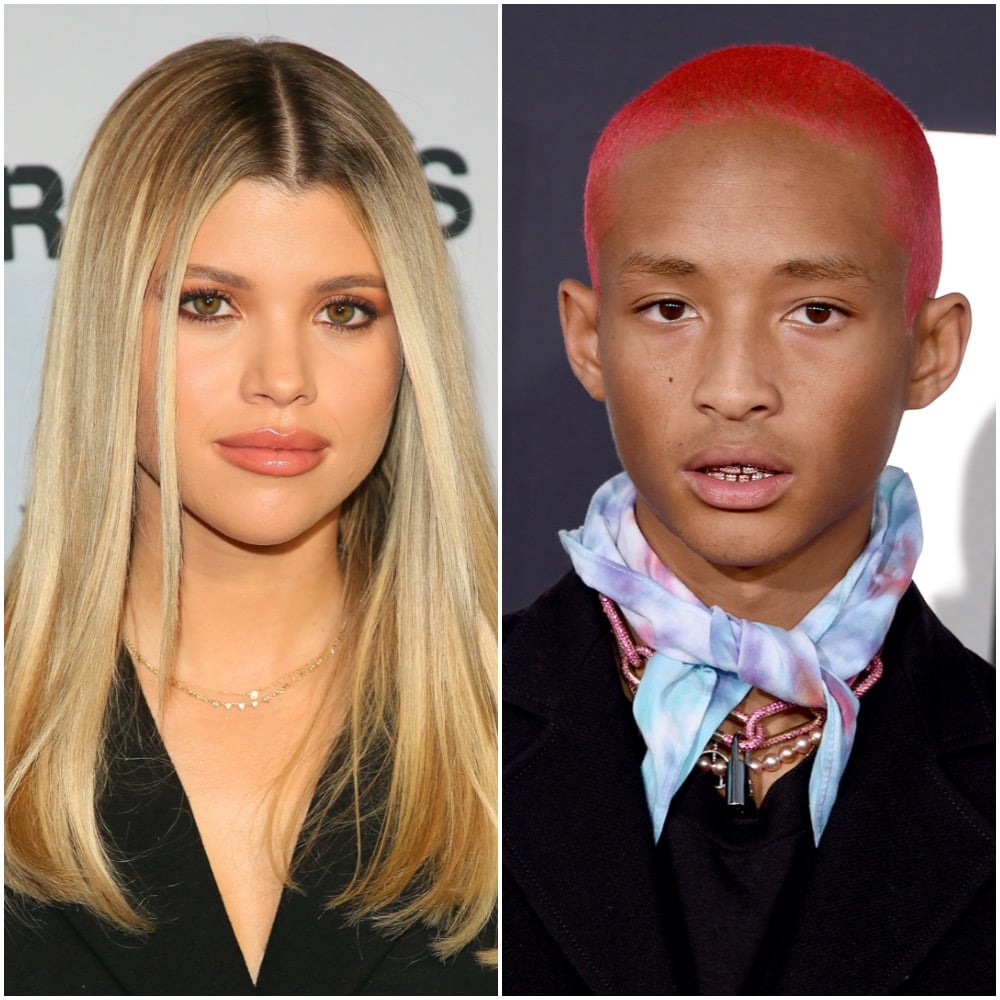 Inside Sofia Richie's latest outing with Jaden Smith
Photos obtained by The Daily Mail show Richie and Smith enjoying a day out at a Los Angeles beach. Richie stunned in a tie-dye bikini while the "ICON" rapper sported a pink pair of swimming trunks with rainbow prints on them.
"They spent the afternoon playing on the beach together with friends. But Sofia and Jaden only had eyes for each other," an insider told E! News. "They swam in the water together and wrapped their arms around each other. They held hands as they went in and out of the water and then they pulled each other in for a hug."
RELATED: Sofia Richie and the Kardashian-Jenners Have Dated a Lot of the Same People
The insider also claimed the pair had a "picnic" and "cocktails" while they were on the beach. "They were smiling at each other and very flirty the entire day. They seemed comfortable together," the source continued.
After the beach, Richie and Smith reportedly went to Nobu for some grub.
"They stayed for several hours and left together in a Sprinter van. Sofia was in a great mood and never stopped smiling," the source continued. "She seems to be having a lot of fun and is very happy. She and Jaden went back to a friend's house for the night."
As of writing, neither of them has directly addressed the outing or the status of their relationship.
Sofia Richie's relationship with Jaden Smith dates back years
As E! News points out, Richie actually dated Smith between 2012 and 2013. They split for unknown reasons but continued to be friends in the years that followed.
After the breakup, Smith was linked to Richie's BFF Kylie Jenner, actress Odessa Adlon, model Sarah Snyder, and others, while Richie went on to have a highly-publicized relationship with Scott Disick. She and the reality star began dating in 2017 and were together for nearly three years before their breakup was announced in May 2020.
RELATED: Report Says Scott Disick and Sofia Richie Broke Up Due to His 'Love' for Kourtney Kardashian
It was initially suspected that they would get back together and that Richie was only giving Disick time to focus on himself after he spent time in rehab in April. However, a source told E! News in a report published on Aug. 19 that Disick had ended things for good.
"Scott was very clear with his decision to end things and doesn't see them getting back together again in the future," the insider shared.
Though things didn't work out in the way they probably hoped in the beginning, it's good to see them moving on in healthy, happy ways.