Sofia Richie Sparks Breakup Rumors With Scott Disick After Being Seen With Another Man
Let's be honest: Sofia Richie and Scott Disick have lasted longer than any of us expected. The pair raised plenty of eyebrows when they went public in 2017 due to their age difference and Disick's conflicting feelings over his relationship with Kourtney Kardashian. But they proved us wrong, establishing a loving romance that has lasted for nearly three years.
However, fans think there might be trouble in paradise after Richie was seen out with a man who is not her famous boyfriend. Here's a look at their relationship and the latest news surrounding the couple.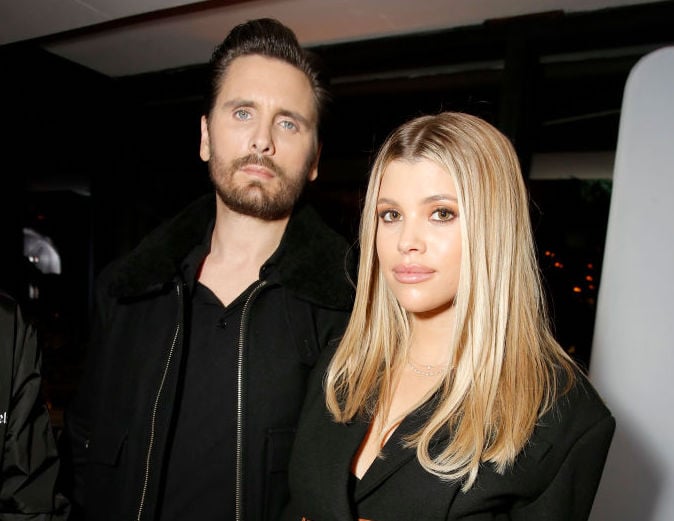 A brief timeline of Sofia Richie and Scott Disick's relationship
It's unclear how these two met, but they were first linked in May 2017 when they posed for group photos at the Cannes Film Festival. Richie denied they were an item and continued to do so as speculation continued over the next few months. But by September 2017, they had made things official. The pair announced their relationship online, sharing a series of lovey-dovey photos to their respective Instagram accounts.
There was some initial push-back from the KarJenners due to the age gap between Richie, 21, and Scott Disick, 36, as well as Disick's decision to introduce Richie to his kids without telling Kardashian. But the family eventually seemed to come around. The Poosh founder even accompanied the couple on vacations, including a trip to Cabo in December 2018.
As their relationship continued, reports emerged that the couple had even talked about settling down and getting married. But it seems to fans that there might now be trouble in paradise.
Did Sofia Richie and Scott Disick break up?
The speculation comes after Richie was seen at a mansion in Malibu, California that is owned by a mystery man. Sources told TMZ they believe she might be dating the man after allegedly splitting from Disick.
They mentioned that the rumored split could have something to do with Disick's recent stint in a Colorado rehab facility, where he was reportedly seeking emotional support following the deaths of his parents. (It was previously reported that he had checked in for cocaine and alcohol addiction, but sources denied that. Disick has, however, struggled with addiction in the past. His struggles were heavily documented on Keeping Up with the Kardashians.)
Amid his stay in rehab, sources told E! News that Richie was "fully supporting" Disick and was still with him.
"They have been through a lot together and Sofia has seen Scott go through very rough patches with his mental state over the years," a source told the outlet. "She was very proud of him when he agreed to get help and expressed that she would be there for him through every step of the way."
"They have a solid relationship and Sofia wouldn't walk away from him when he is in a vulnerable state like this," the source continued.
Sofia Richie drops a hint about the status of her relationship with Scott Disick
Neither Richie or Disick has directly said anything about their rumored breakup. But amid the speculation, the model posted a photo of their dog, Hershula, to her Instagram Story on May 17, which could be her way of shutting it down.
…Or maybe it means she got to keep the dog?
While we await more details, stay tuned to Showbiz Cheat Sheet for updates.
Read more: Fans Think Travis Scott Raps About Kylie Jenner In New NSFW Song 'Solitaires'