Sofia Richie's Reported Response to Scott Disick's Claims About Their Breakup Is Messy
It's been months since Sofia Richie and Scott Disick's breakup, but their relationship is back in the news after Disick discussed their split on Keeping Up With the Kardashians.
At the time, neither of them said much about what happened, but Disick admits those reports pointing to his close relationship with Kourtney Kardashian were true. Richie has yet to directly respond to his claims, but sources say she has a different "perspective" on how things went down.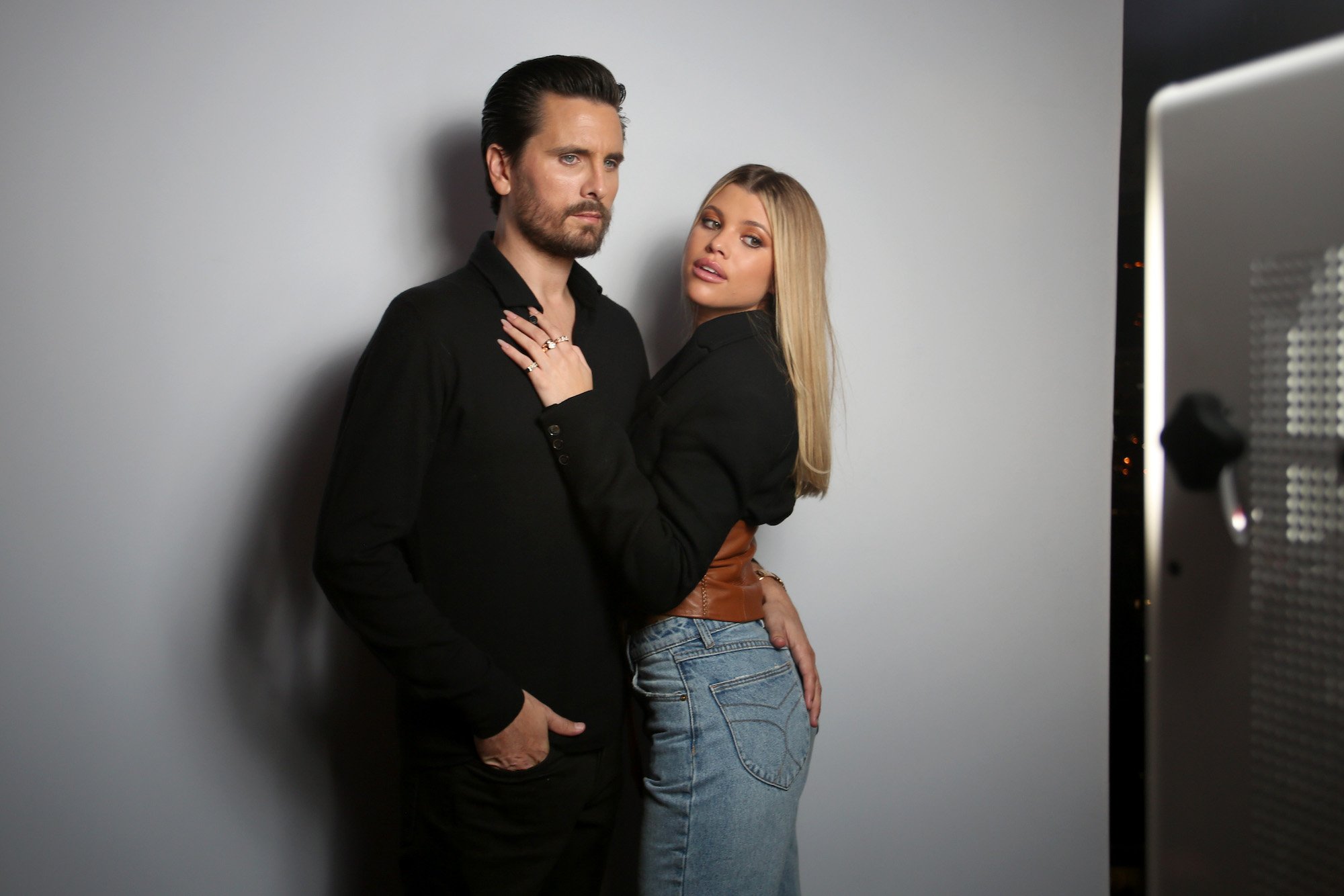 What Scott Disick said about his breakup with Sofia Richie exactly
In the March 18 episode of KUWTK, Disick opened up to his ex about his decision to take a break from Richie, which was first reported in May 2020. He explained that he and Richie had been experiencing some tension in their relationship due to all the time he spends with Kardashian, with whom he shares three kids: Mason, 11, Penelope, 8, and Reign, 6.
"I've always been clear that my priority has been my children, my life with them … I even put it out there that taking care of you is one of my priorities," Disick continued.
Determined to try to make their three-year relationship work, Disick later decided to give it another shot and prioritize her more. However, he claimed she was still insecure over his close bond with Kardashian, whom he dated from 2006 to 2015.
"I thought I would give it a try and make her more of a priority, but then even when doing that, I feel like she just started wanting to push Kourtney [Kardashian] out," he said in a sit-down with Khloé Kardashian and Kim Kardashian West. "And I said like, that's the most important thing to me is my kids and that's my family, and the only family I have, including you guys along with it."
He claimed Richie told him she didn't want to share him and that he needed to choose between her and Kardashian. "She literally said with an ultimatum: 'You have to choose me or Kourtney,'" he continued. "I was like, 'But Kourtney is Kourtney and my kids — it's a unit.' I was like, 'How could you even want that for me?'"
At that point, it was clear it wasn't going to work. In August 2020, E! News reported they had "broken up for good."
How Sofia Richie allegedly reacted to Scott Disick's claims
After the episode aired, a source told HollywoodLife that Richie allegedly sees things differently.
"Sofia understands that what Scott said to Kim and Khloé was filmed a little while ago and whether or not he still feels that way doesn't affect her one way or another," the insider said. "She's really moved on from their breakup and is focused on doing her own thing and being happy. Even if Scott truly feels like Sofia gave him an ultimatum, then that's his perspective but she never felt that she did."
"Sofia was always supportive of Scott's relationship with Kourtney, especially since she was the mother of their children," the source continued. "She always made a point to spend time with his kids and focused on building a bond with Kourtney. Scott, Sofia, and Kourtney all went on vacations as a group and they spent a lot of time together. Sofia feels like she made every effort to show that she was cool with Kourtney, even following her on social media until after they had already broken up."
A second source echoed those comments, adding that Richie has been "trying to ignore" any further drama. "It's unfortunate that she's being made to look like the bad guy, but she's keeping her head up and not paying attention to the headlines," the source said.
"Whenever there's a breakup, there are always two sides and from Sofia's perspective, she made a huge effort to make it work," the insider continued. "She got along great with his kids and was very understanding of Scott's situation. For Sofia, it just got to a place where she wasn't happy with Scott. They were just at such different places in their lives… She prefers to take the high road and keep it moving. She is focused on her own life and not looking backwards."
Showbiz Cheat Sheet reached out to representatives for Richie for additional comment but did not hear back by the time of publication. But perhaps we'll get more insight on their breakup as KUWTK Season 20 continues. Watch it on Thursdays at 8 p.m. ET on E!