Sofia Vergara's Childhood in Colombia Was Way Scarier Than We Thought
Sofia Vergara fits almost anyone's definition of success. She's earned four Emmy nominations and four Golden Globes nominations for her role on ABC's hit show Modern Family. She's been named the highest-paid actress on television for seven years running, and she's happily married to Joe Manganiello.
But Vergara's life wasn't always so sweet. As a child growing up in Colombia, she experienced the kind of trauma most people never see.
Her family life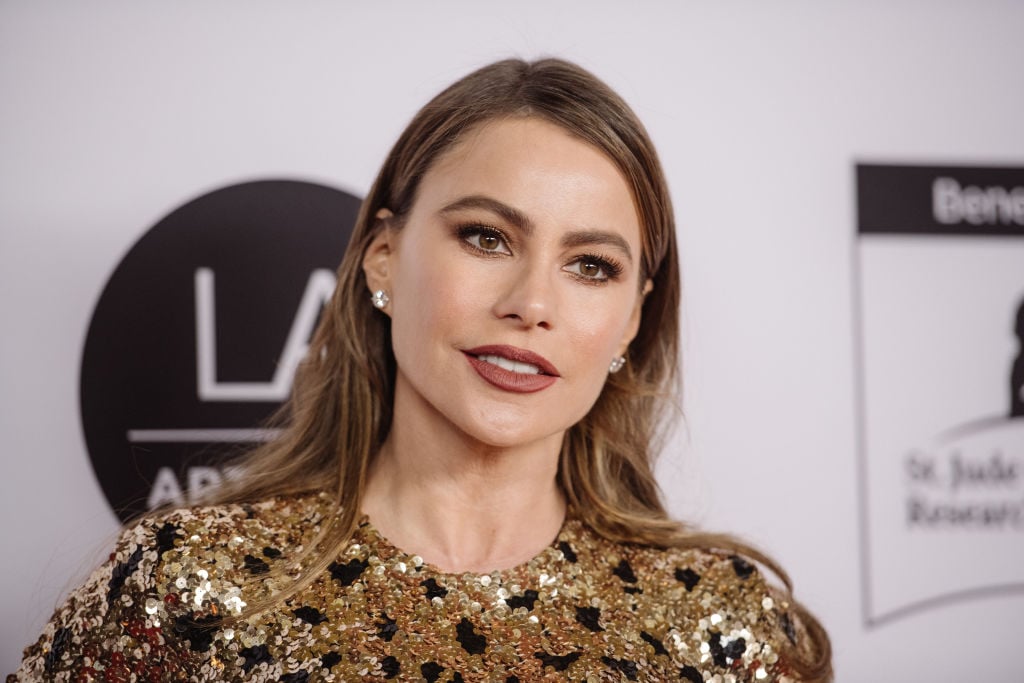 Vergara was born in Barranquilla, Colombia in 1972, the youngest of five children in a loving, Catholic family. Her mother stayed at home with the kids while her father worked on the family's cattle ranch. The ranch provided well enough that Vergara attended a private Spanish-English school.
The '70s and '80s were a dangerous time in Colombia, however. Drug trafficking in Barranquilla brought violence between warring paramilitary factions, and although the members of the Vergara family were somewhat protected by their economic status, the same advantages also made them potential targets.
Life took many unexpected turns
Vergara, a devout Catholic, refused work as a model, thinking it was too immodest of a job. Eventually, her mother convinced her to appear in a Pepsi ad that was a huge hit in 1989, but after that Vergara retreated from show business.
She might have never gone back, but at 18-years-old Vergara married her first husband, and a year later she gave birth to her son Manolo. She had started studying to become a dentist, but all that changed when Manolo was only two and the couple divorced.
Sofia Vergara left home to protect her son
Determined to provide for her son, she took him with her to live in Bogota. With violence in Barranquilla escalating, she hoped to keep him safe in a bigger city, where she could also find better-paying jobs as a model. In Bogota, she was offered work as an actress on a Mexican telenovela. When that led to a job on a travel show that was based in Miami, she jumped at the chance to take her son away from the violence in Colombia.
Becoming an American
Although Vergara came to the U.S. in 1994, it took another 20 years for her to become a citizen. When she finished the process she was proud to tell Jimmy Kimmel that she got a perfect score on her naturalization test. "You know what? It's a very emotional moment for me," she said. "It took me a lot of time to get my residence even though I was working here for a long time."
She has often spoken about how grateful she is to have her citizenship, once saying, "Honestly, I can't be more thankful to this country…From my experience, it's a country that has given me an opportunity to raise my family, to work and make money."
Not everyone is impressed
While Vergara is happy and grateful to be an American, some people don't seem to think her immigration status is something to be proud of. A few years ago at a party, Real Housewives of New Jersey star Teresa Giudice felt slighted by Vergara. Perhaps unsurprisingly, Giudice opted not to take the high road about the situation, and complained loudly about her, calling her "that woman" and worse. Maybe the most shocking comment Giudice made was to suggest that Vergara, as an immigrant, was somehow beneath her.
"I can't stand her," she said. "She has more of an accent than me. You would think she'd be nice; she's an immigrant!"
It's clear by Vergara's success, however, that not everyone thinks less of her for being born in Colombia. Whether they know the full story behind her harrowing childhood or not, her many fans are happy she's here.