Solid Proof That Justin Timberlake Is a Nice Guy in Real Life
Few Hollywood couples can escape controversy at some point in their relationship.
Whether it's a nasty divorce, a cheating scandal, or some other big news event, celebrities are often at the center of the newest media frenzy. That's certainly the case for Justin Timberlake. Most people love him, his music, his charm, and a whole slew of other things about him. He's an actor, musician, comedian, and family man.
And he's an all-around good guy. But he's also finding himself with a reputation at risk of being tainted.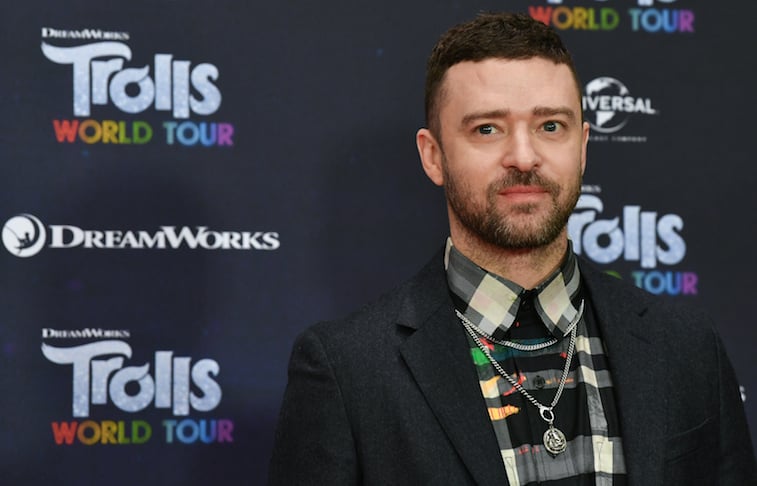 A reputation in danger
All those sweet gestures make Timberlake come out as a nice guy, but Timberlake's good-guy image has recently taken a hit. In November 2019, he was spotted getting cozy with his co-star Alisha Wainwright. This wouldn't be horrible, except that he's married to the lovely Jessica Biel. Timberlake didn't deny the actions and ended up issuing an apology for his lapse of judgment.
He clarified what happened and assured that nothing ended up happening. Timberlake blamed it on drinking too much and getting too comfortable with the situation. While some people came to his defense, others are still bothered by his actions. That includes his wife. 
Is it too late to save Justin Timberlake's marriage?
Timberlake and Biel have been married since 2012 and share one son. They've had a great marriage by anyone's standards, not just in the world of Hollywood, and it seemed like the two had it all together.
Even though they did put a prenup together that states that she will get $500,000 if he cheats on her, it never seemed like this would happen. Now, of course, the question is: what qualifies as cheating? And is it too late to save their marriage? Not much has come out since the PDA scandal broke, so there isn't a lot of information on how the couple is handling things. 
According to sources, Biel doesn't seem to be set on leaving Timberlake, but she doesn't fully trust him either. She questions some of the things he does, like staying too long on the phone and drinking too much. She may be a bit more concerned because of past cheating rumors. That explains the prenup.
Justin Timberlake, nice guy
Timberlake is often seen around town, but did you know he's often caught doing good deeds? Recently, he came to the aid of a bystander at a charity golf game he was playing at.
He and Tony Romo were teeing off on the 17th hole when someone in their group hit a shot into the crowd. The ball hit a woman, and Timberlake immediately rushed to her aid. Helping her to her feet, he was able to check on her to make sure she was okay. She walked away with a laugh, a high-five, and a pretty awesome – yet painful – memory.
Even his friends say he's a great guy, like one of his best friends, Jimmy Fallon. He once crashed a couple's wedding photos, where the bride and groom loved the surprise visit from the star.
That may not seem like a nice move, but it was apparently a favor to the bride's dad, who had run into Timberlake earlier in the day and asked him to do it. And several years ago, he stopped a media tour after meeting the parent of a sick child simply so that he could make the girl's day. He spent time with her, talking and taking photos before he continued on to do his interview. 
What happens from here is anyone's guess. Yes, he's proven he's a decent guy, but it's also a fact that he's been connected to his co-star in a way that doesn't bode well for his relationship with his wife. So, stay tuned to Cheat Sheet to see what Timberlake does next.