Some '90 Day Fiancé' Fans Are Livid With TLC and Geoffrey Paschel
TLC's hit show, 90 Day Fiancé, has some fans up in arms over its latest season. While there are often questions surrounding exactly how real the show truly is, that's not what fans are hung up on this time. Rather, one of the new cast members on the show has fans feeling frustrated with the network. New star Geoffrey Paschel has been facing charges of abuse from his ex, and with the case still ongoing, some fans feel as if TLC is behaving irresponsibly by showcasing Paschel on 90 Day Fiancé.
Charges laid out against Geoffrey Paschel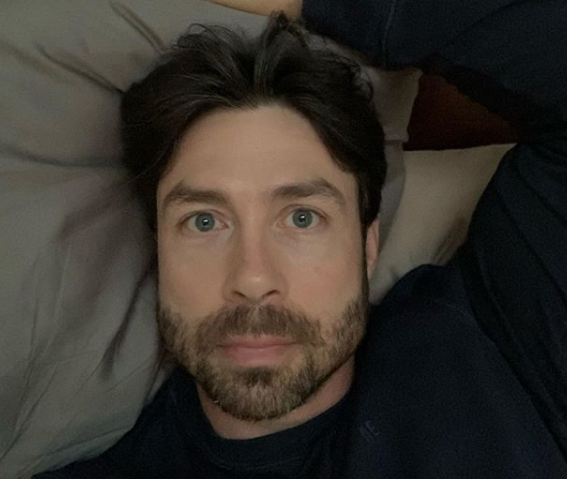 90 Day Fiancé star Geoffrey Paschel is coming to the show already bearing a checkered past. The new cast member is still facing down allegations of abuse from his ex-girlfriend.
Geoffrey Paschel has previously waived an arraignment on charges of aggravated kidnapping, domestic assault, interference with an emergency call, and vandalism, as reported by USA Today.
In June, Paschel was arrested when his ex-girlfriend claimed Paschel attacked her. Paschel's ex-girlfriend sought out an order of protection. In the relevant court documents, she explained, "He repeatedly bashed/slammed my head into the hardwood floors of my home. He dragged me through the house by my hair and continued throwing my body into walls and furniture. I know this because of blood on my walls, furniture, etc."
Police records seem to support his ex-girlfriend's claims, explaining that "officers observed a large raised bruise on [her] forehead and abrasions on her elbows and knees." When his ex-girlfriend was taken to the hospital, she was diagnosed with a concussion.
She also claims that Paschel disabled her phone to prevent her from calling authorities. She was able to escape to a neighbor's house and dial 911 from there. Paschel's next relevant court appearance would be on March 26.
The '90 Day Fiancé' star claims it's about custody
It seems as if Paschel was not willing to go quietly. In fact, he apparently tried to kick out the windows of the car he was in upon being taken into custody.
Starcasm reported that Paschel attempted to damage the police vehicle when he was arrested. The arrest report reads, "The arrestee was initially taken into custody without incident. While in custody, the arrestee attempted to kick out the windows of the patrol vehicle. Officers removed the arrestee from the vehicle and applied leg restraints. The arrestee made further attempts to damage the patrol vehicle while his legs were restrained. The arrestee was removed from the vehicle again and further restrained."
Paschel has since claimed that the accusations are false, and that they have to do with a child custody case involving his ex-wife.
Fans react to TLC keeping him on the show
Some fans have been especially upset with TLC for keeping Geoffrey Paschel on 90 Day Fiancé. They feel as if it is irresponsible for TLC to give a platform to a potential abuser without any real repercussions. One fan in particular took to Reddit to air their grievances.
The Redditor wrote, in part, "What bothers me the most is what TLC is giving Geoffrey, they are giving him the opportunity to speak about his side and only his side, they are giving him the opportunity to paint his picture of events. They however are not giving his VICTIMS that ability its shameful. They are even setting it up in episode 1 for him to give his sob story of a past with the 'does she know about your past question,' it's bullsh*t. Now he gets the opportunity to sob story his past and show how great of a guy he is to his next victim."
The user continued, "Society has come a long way (with still room to go) in giving a voice to the victims and not the abusers and here comes TLC throwing us 5 years backwards. Whoever gave the ok to have this piece of sh*t on the show should be ashamed of themselves."
One commenter added, "I think TLC is walking it back, he wasn't on pillow talk at all, and the prominent recap podcasters have all canceled him and refuse to address his story."
Another added, "His behavior even shows he doesn't give a sh*t or even feels bad for what he did. I might be misjudging him, maybe he wants to improve and move on from this, but whatever he says or just his face really unsettles me, also he seems really full of himself."
"I agree. I don't care if he's been convicted or not. 3 women accusing him of domestic abuse is enough that TLC should not be giving him any airtime or money. This is gross," opined another.