Some 'Blue Bloods' Have 1 Big Complaint About Newlyweds, Jamie and Eddie Reagan
Fans had to wait a long time for Jamie (Will Estes) and Eddie (Vanessa Ray) to finally get together on Blue Bloods. Now they're married, but not everyone is happy with their new life together.
Season 10 has shown that married life comes with a lot of compromises and serious discussions. Find out what the one big complaint fans have about the newlyweds now and more. Warning spoilers for the episode, "Careful What You Wish For."
Jamie and Eddie have been arguing this season of 'Blue Bloods'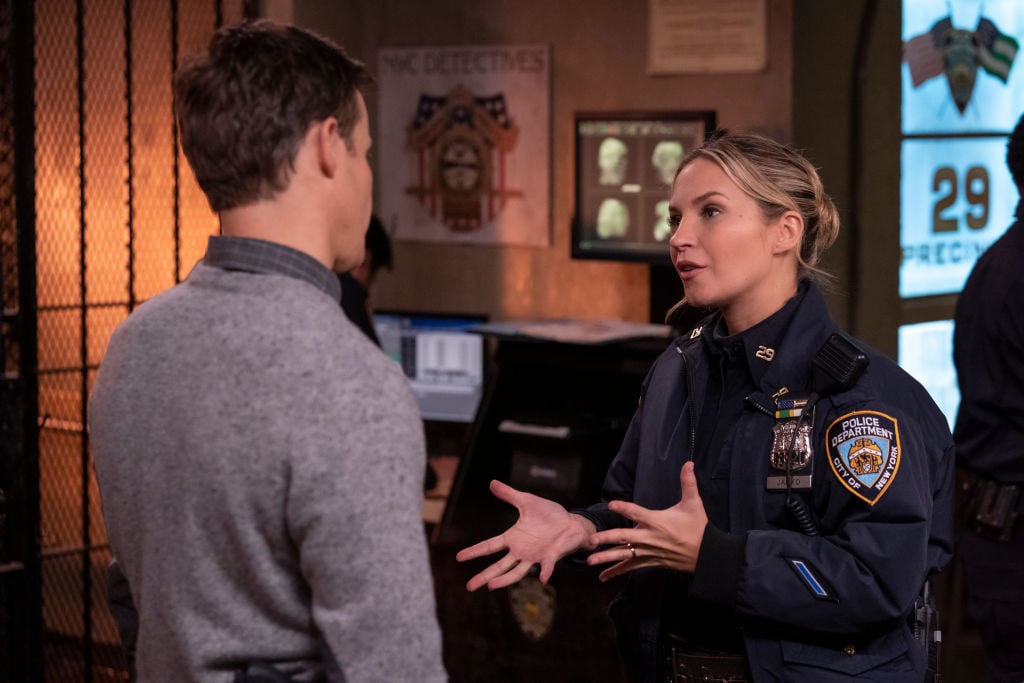 Blue Bloods Season 10 started with the newlyweds finding their new home together. That involved them compromising by taking a deal on their new apartment and Eddie working nights.
That wasn't the last time they were at odds about how to approach their married life. In the episode "Bone to Pick," Eddie gave Jamie a list of things to do at the end of his shift. Jamie called it a "honey do" list and didn't seem happy about it.
He claimed he forgot to do it at first. "Well Freud would say that we never really ever just forget something. It's our subconscious speaking up for us," Eddie told him. The husband asked her if she thought he didn't do the list on purpose. "No, I think your subconscious forgot to do my list because, well, it didn't like being told what to do by a woman,"she said.
The episode ended with Eddie apologizing to him. "I just don't like we're just two ships passing in the night every night," she admitted.
They talked about their finances in the newest episode
"Careful What You Wish For" showed the newlyweds talking about their finances. Jamie decided to work more weekends to pay off his student loans quicker so they can start a family. Eddie wasn't happy about this because their schedules already didn't give them much time to be together.
Jamie still had a third of his $300,000 debt left from going to law school. He doesn't make a lawyer's salary so that would take some time to pay off. "We could use the money from my dad," offered Eddie. The problem is that money could be from her father's scams before he went to prison.
The couple agree to use some of the money toward his debt and another part of it will be given to a family her father scammed. Eddie also will be working more too.
Some fans don't think they act like newlyweds
One fan tweeted after the new episode, "Dont [sic] like the writing for Jamie and Eddie. They are acting like they've been married for years, not newlyweds." Another fan replied, "I just don't like Jamko writing. Ever since the non-wedding wedding. Grocery shopping. Bills. Schedules discussions, etc. Yes, it's reality but so is more coziness between a young newly married couple. Assign better writers for jamko."
This season has focused more on the troubles that would come with former police partners being separated. It seems like fans want the couple to be closer on screen.
Time will tell if we will get more sweet scenes between the two. Now it seems like the show wants to focus more on the hurdles they will have to jump together to make things work.