Some Fans Don't Think Younes Bendjima Handled the Situation With Scott Disick's DM Correctly
Younes Bendjima rose to fame in 2016 when he began dating Kourtney Kardashian after she broke up with long-time boyfriend Scott Disick. Bendjima and Kardashian have since broken up.
Recently, Bendjima made headlines after he leaked a DM that Disick reportedly sent him. However, some fans believe he did not handle the situation correctly.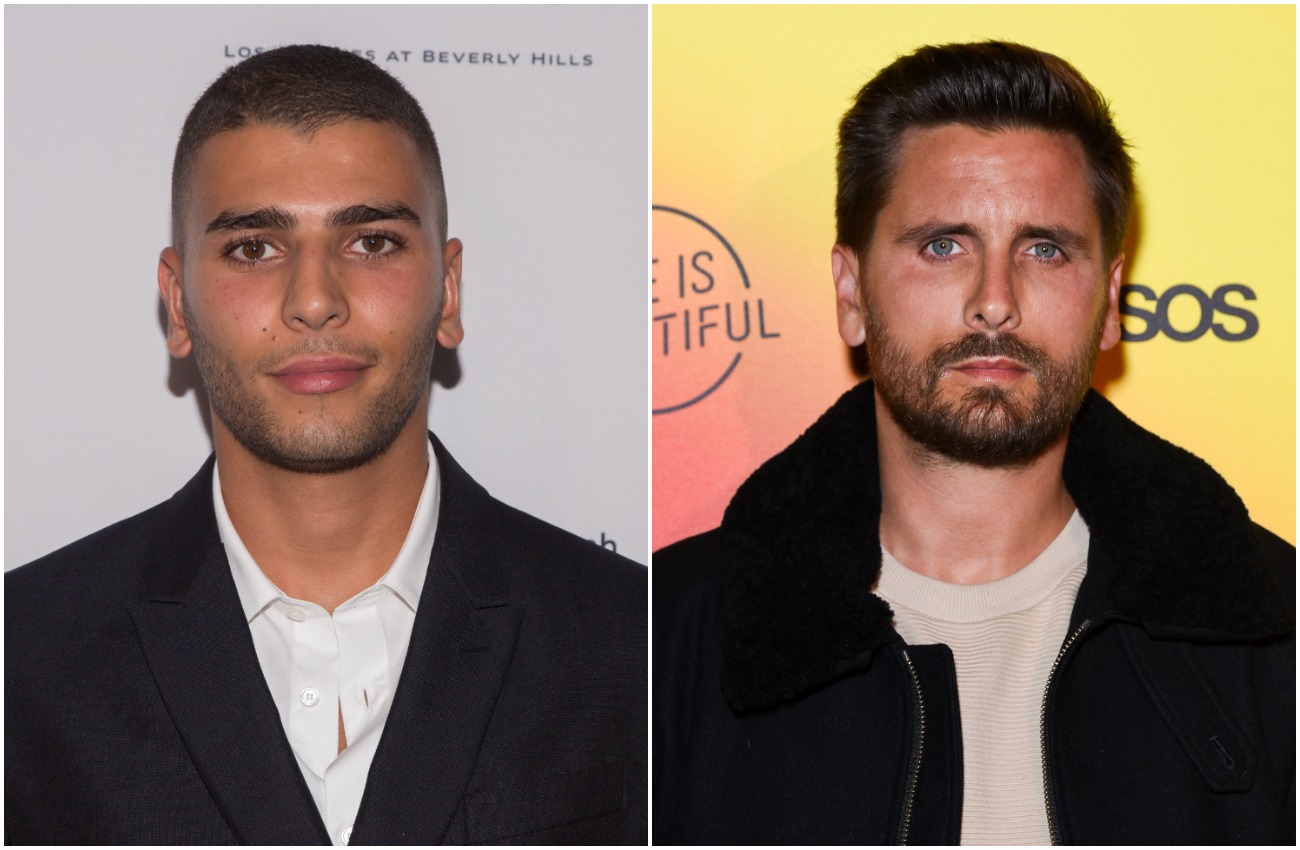 What happened with Younes Bendjima and Scott Disick?
On Aug. 30, Bendjima took to Instagram Stories to share a DM that Disick allegedly sent him. According to the screenshot Bendjima took, Disick sent him a paparazzi photo of Kardashian and her current boyfriend, Travis Barker, engaging in PDA during their trip to Italy.
"Yo is this chick ok!????" Disick allegedly wrote. "Broooo like what is this. In the middle of Italy."
In response, Bendjima said, "Doesn't matter to me as long as she's happy. PS: I ain't your bro."
Afterward, Bendjima also wrote in another Instagram Story post, "Couldn't miss this one. He been playing around for too long, tired to stay quiet and be the nice guy. Back to work now."
Some fans disagree with how Younes Bendjima handled the situation
While some people commended Bendjima for taking the high road and not talking negatively about Kardashian, some fans wonder if he really needed to post the DM publicly.
"If he really cared and had her back, he would've messaged her privately or found a way to reach out and let her know so that she could deal with her family drama in her own way," one person wrote on Reddit. "Instead, he posted it publicly for the whole world to see. I don't think Kourtney should be embarrassed, but if I were her and I found out along with the rest of the world that the father of my children was talking shit about me like that, I would be humiliated."
Another user agreed, saying, "You're so right, he just wanted to make himself look good by posting it."
Some fans also brought up the possibility that putting Disick on blast could affect his and Kardashian's kids, especially the older ones.
However, there are fans who sympathize with Bendjima, especially because Disick has talked negatively about him in the past.
How Kourtney Kardashian reportedly reacted
According to E! News, Kardashian was "not surprised" to see Disick allegedly reacting in that way to her new relationship. A source shared, "She just wishes he would know better than to reach out to Younes of all people. Younes can never be trusted and Scott knows that."
The insider also said that Kardashian understood Disick "had a moment of weakness and did something impulsive that he will now regret."
Meanwhile, Kardashian has not been talking much with Bendjima.
"Kourtney is cordial with Younes but that's it," the source alleged. "She doesn't trust him or his intentions."
The insider ended by saying that Kardashian is "madly in love" with Barker and wants people to "get over" any objections they have to the relationship.