Some Fans Got Invited To Taylor Swift's Home For Exclusive Secret Sessions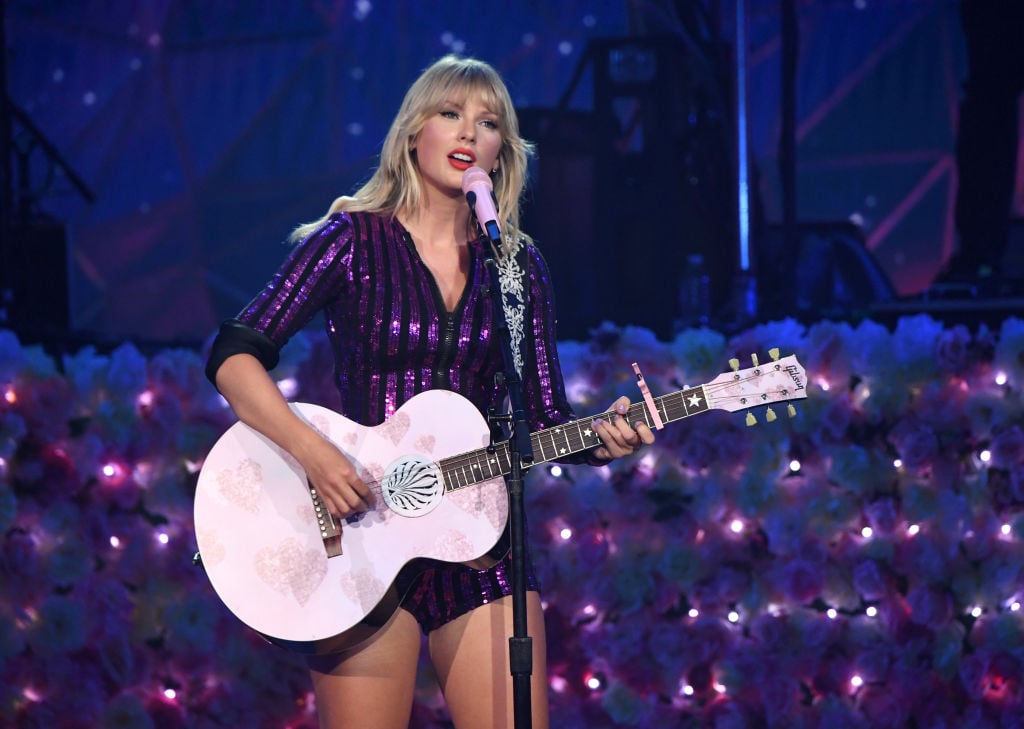 Taylor Swift is famous for how well she treats her fans. She holds meet and greets, sends them Christmas gifts, helps pay their bills, and attends their weddings. Most recently, Swift held secret listening parties for her upcoming album, Lover.
This is not the first time Swift has invited fans into her home, and she started holding the exclusive listening sessions with her 2014 album, 1989. After this year's sessions ended, fans took to social media to share their excitement for the upcoming album.
Fans are not allowed to share many details about 'Lover'
Lover is the third album Swift has hosted Secret Sessions for, but this year the rules for attendees were the strictest. According to one Reddit user, fans cannot quote Swift after the sessions. This is because in the past, attendees misquoted her and created drama for the upcoming album release.
Attendees also aren't allowed to share much about the album. They cannot share song titles, lyrics, collaborations, or the track list order. Still, they can post their general opinion and give other Swifties an idea of the tone of the album.
"If you're into the more romantic songs there are some you'll love," said the Reddit user. "I thought it was great, but that's cause many of the lyrics are amazing."
Taylor Swift treats her fans to snacks and gifts
At the London session, Swift baked heart-shaped cookies and Rice Krispie treats. Swift also gave attendees gifts commemorating the day. They received Lover-themed swag bags and pins that read "Lover Secret Sessions 2019." The Secret Session in Nashville lasted until 5 a.m., and fans each got to take pictures with Swift.
What sets Swift apart from other entertainers is the effort she puts into her fans. At the sessions, Swift knew each attendee's name and made an effort to connect with everyone personally. With the way she cares for fans, it's no wonder Swift has cultivated such a dedicated fan base throughout her career.
How are fans picked for Secret Sessions?
While those who were invited to the Secret Sessions were quick to post their excitement on social media, fans who weren't selected posted their disappointment. So how do fans get invited?
Swift is very active on social media, especially with her fans. She often follows fans on Tumblr and likes their posts, giving them hints about the meaning behind her music. She also keeps track of fans on Instagram and Twitter who are vocal in supporting her music. Before an album is released, Swift essentially stalks her fans' social media accounts and gets to know them. Any fan who catches her attention or who she feels personally connected with then gets a direct message from her team, Taylor Nation.
So far, Swift has held two Secret Sessions for Lover, one in London and one in Nashville. It's unclear how many more sessions Swift will host, but in the past she has held one in every city she resides.
Lover comes out Aug. 23, so there are a number of weekends left for fans to be invited to a Secret Session.