Some Fans of 'The Bachelor' Think Hannah Brown and Peter Weber Still Have Feelings for Each Other
Disclaimer, this article contains spoilers for the season premiere of The Bachelor. Hannah Brown made two appearances on the first episode of Peter Weber's season of The Bachelor. While some fans were annoyed with Brown's appearances, other fans want Brown and Weber to give their romance another chance.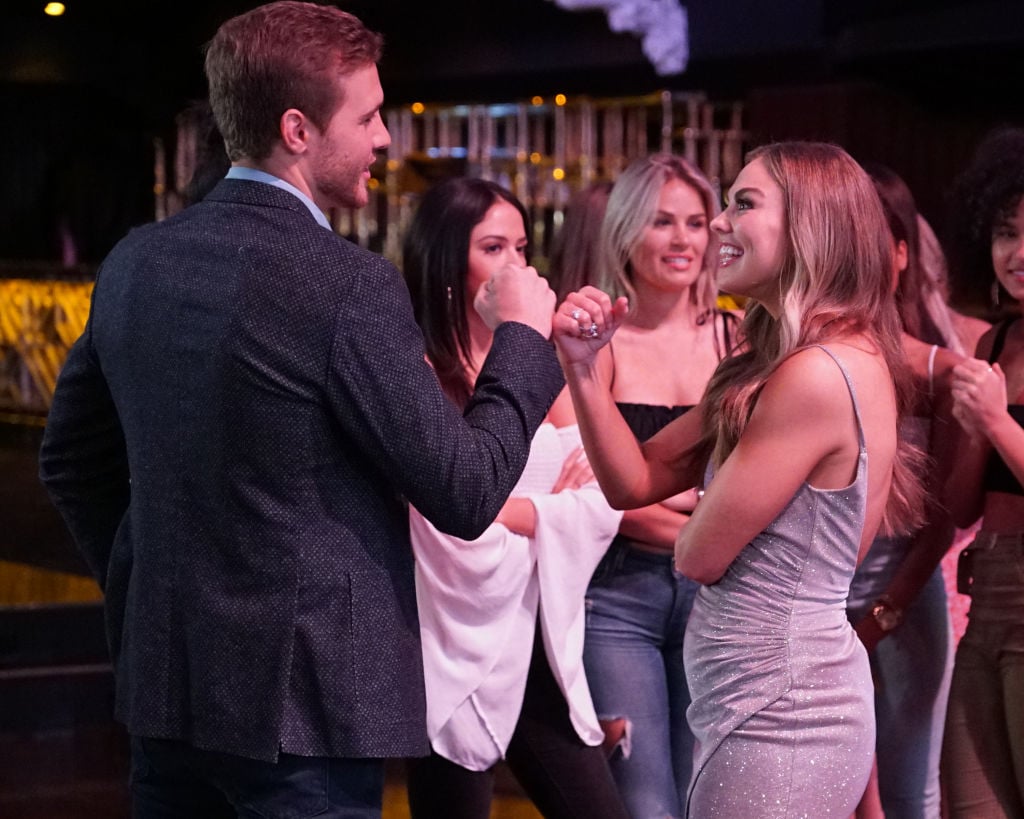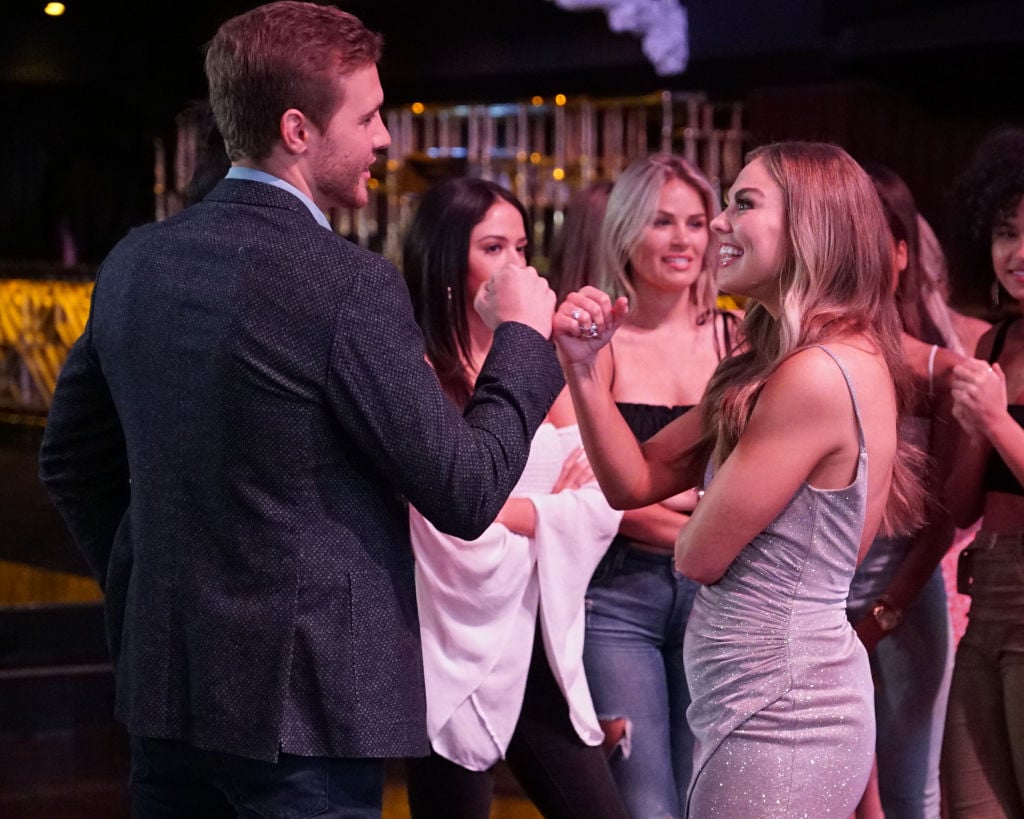 Some fans are in favor of Hannah Brown returning to 'The Bachelor'
After watching Brown and Weber deal with their feelings for one another, some fans support the idea of Brown coming onto the show. Others think Weber should just leave the show entirely with Brown.
Why are these fans so supportive of the idea? Because they recognize that Brown regrets her choices on The Bachelorette. Based on how Weber and Brown talked at the end of the episode, it seems the two do still have strong feelings for each other.
"Honestly, if Peter just left with Hannah B & they cancelled this season, I really wouldn't be mad. #TheBachelor," wrote a Twitter user.
"unpopular opinion: Hannah Brown has feelings too and has the right to express that she made a mistake on her journey #TheBachelor," a fan tweeted.
"Okay hit the brakes. PETER AND HANNAH BROWN CLEARLY STILL HAVE FEELINGS!!! #TheBachelor," one fan tweeted.
"Why am I low key rooting for Hannah Brown and Peter. #TheBachelor," one fan tweeted.
Other fans wished she never made an appearance
While some fans of The Bachelor are supportive of Brown returning, others are not. Fans opposed to it cited that Brown appearing twice during the season premiere took away time from the women actually on the show.
"So, Peter is having this intimate discussion with Hannah Brown just 5 weeks before he's supposed TO PROPOSE to someone else??? C'mon! He's obviously still got feelings for her and this is not fair to the other girls. #TheBachelor," a fan tweeted.
"Why is Hannah Brown still on my tv? #TheBachelor," wrote a fan on Twitter.
While Brown was beloved on her season of The Bachelorette, it seems a great deal of the franchise's fans were not keen on her appearance on The Bachelor.
Fans came to Hannah Brown and Peter Weber's defense
There is no doubt that Brown's appearance on The Bachelor was divisive for fans. A good deal of fans found the exchanges between Weber and Brown to be highly emotional and good TV. Others found Brown's appearance unnecessary and wished the show focused more on the actual contestants.
Still, there was another faction of fans who were annoyed at someone else: ABC. On Twitter, fans wrote about how bad they felt for Brown, as they knew she did not have a choice over whether she wanted to appear on the show.
One Twitter user wrote, "Production brought her back under false pretenses once they realized he still had feelings for her on the first night. They were both exploited, you think she wanted to be there on her birthday?!?"
"ABC making Hannah Brown fulfill her 3 year contract the hard way #TheBachelor," one fan tweeted.