Some Fans of 'The Bachelor' Think Chris Harrison Will Be Fired From the Franchise
Chris Harrison is known for hosting The Bachelor, The Bachelorette, and Bachelor in Paradise. For over a decade, Harrison has been a beloved host of shows in The Bachelor franchise.
However, the host recently drew controversy for coming across as racist during an interview on Extra with Rachel Lindsay, the first Black woman to lead The Bachelorette. Harrison has since taken a step back from the franchise, but some fans think the longtime host will be fired regardless.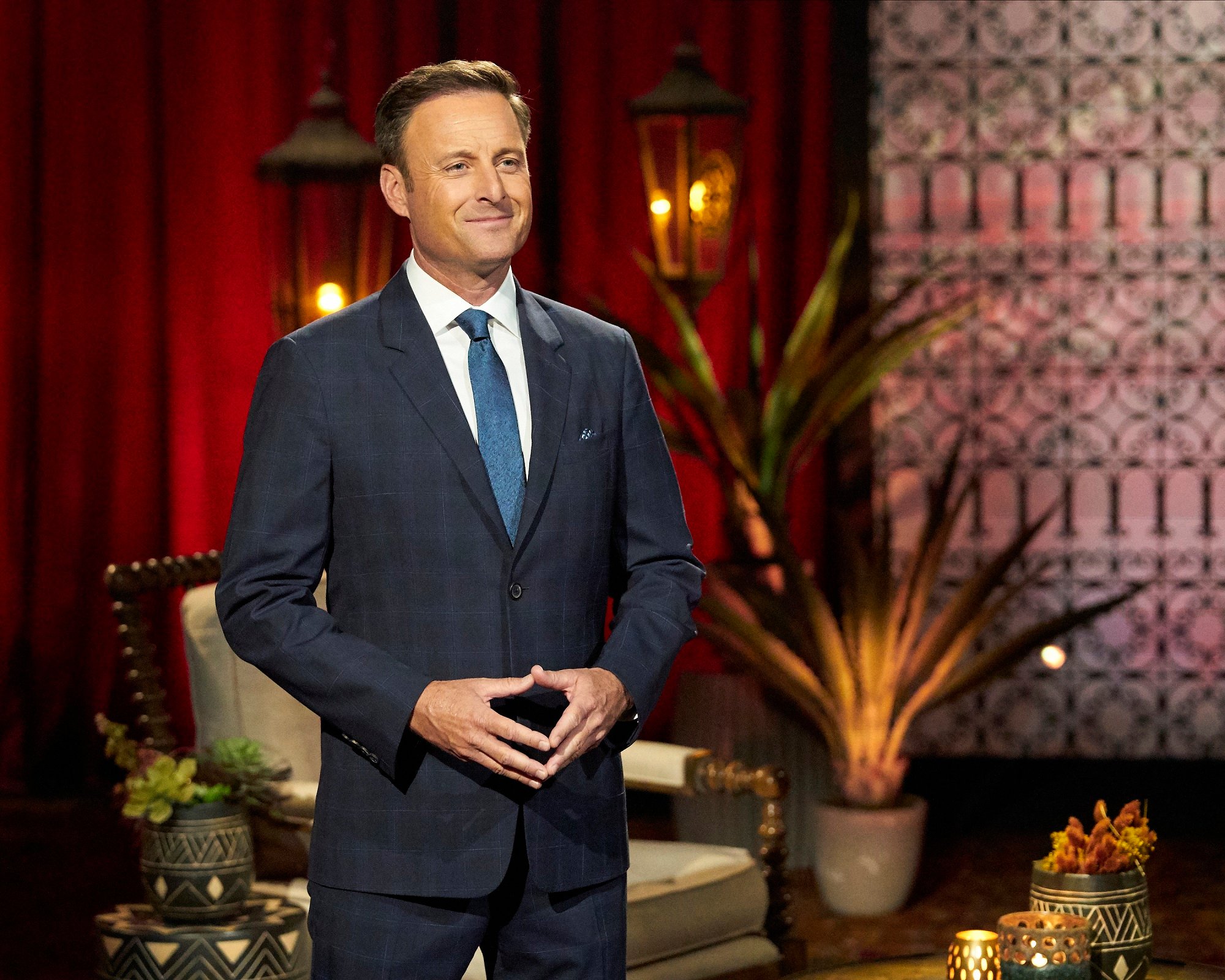 Chris Harrison was interviewed by Rachel Lindsay
On Feb. 9, Harrison appeared on Extra and discussed the controversies surrounding Rachael Kirkconnell, a contestant on Matt James' season of The Bachelor. Most notably, photos leaked of Kirkconnell attending an Old South antebellum party in 2018.
"I saw a picture of her at a sorority party five years ago and that's it," Harrison said while defending Kirkconnell.
Lindsay replied, "The picture was from 2018 at an Old South antebellum party. That's not a good look."
"Well, Rachel, is it a good look in 2018? Or, is it not a good look in 2021? Because there's a big difference," Harrison challenged.
"It's not a good look ever," Lindsay said.
The host is taking a hiatus from 'The Bachelor'
After appearing on Extra, Harrison issued an apology for defending racism on social media. In a second statement, he announced that he plans to take a temporary step back from James' season of The Bachelor.
"This historic season of The Bachelor should not be marred or overshadowed by my mistakes or diminished by my actions," he wrote in an Instagram post. "To that end, I have consulted with Warner Bros. and ABC and will be stepping aside for a period of time and will not join for the After the Final Rose special."
On Feb. 22, James issued his own statement condemning Harrison's interview with Lindsay.
"Chris's failure to receive and understand the emotional labor that my friend Rachel Lindsay was taking on by graciously and patiently explaining the racist history of the Antebellum South, a painful history that every American should understand intimately, was troubling and painful to watch," he wrote.
Fans of 'The Bachelor' think Chris Harrison will permanently leave the franchise
After James spoke out against Harrison, fans of The Bachelor reacted online. To fans, the lead of The Bachelor publicly condemning the franchise's host is a sign that Harrison might not be allowed to return from his hiatus.
"Chris is fired. This statement says it without saying it," a Reddit user wrote.
Another Reddit user wrote, "I can't see any way that they can bring CH back after pretty much most of the cast out out statements against him."
"Chris has got to be done after this right? Like I can't see how he can come back after this without it causing huge amounts of controversy," a fan wrote on Reddit.
While some fans suspect Harrison will not return, there have been no official updates regarding his status with The Bachelor franchise.