Some Fans Think Kanye is Trying to Turn Wyoming into 'Ye-yoming'
Kanye West and his wife, Kim Kardashian West, have bought up not just one, but two gigantic ranches in the Wyoming wilderness. These LA natives might just be fans of big sky country, but some speculate that they are collecting land to build a future compound for their Sunday service followers.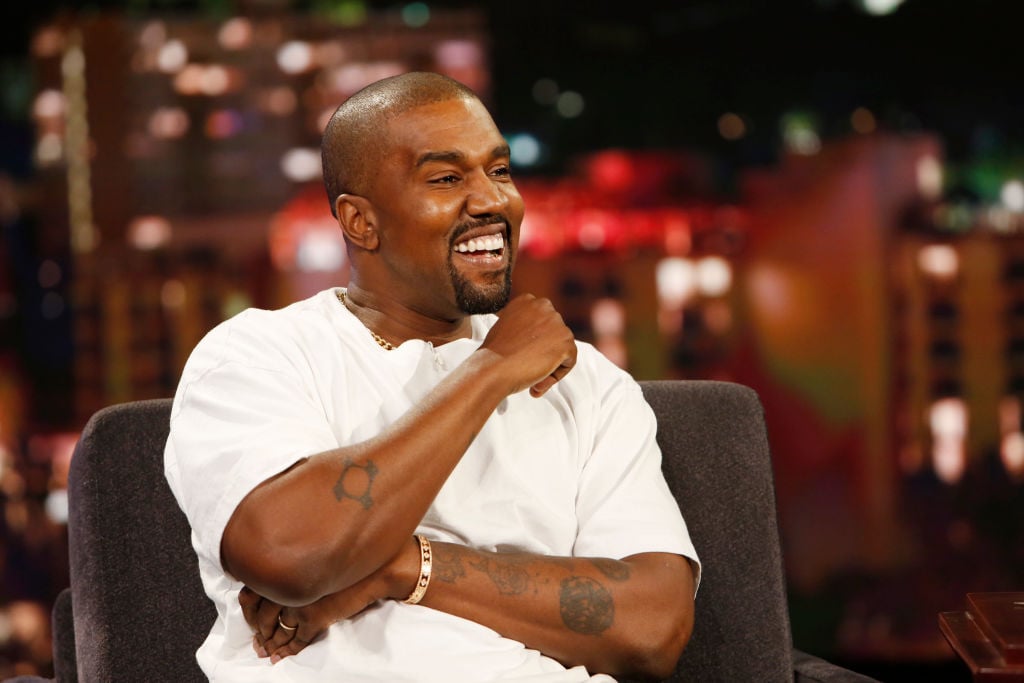 Kanye West's connection to Wyoming
If you've been paying attention to what Kanye West has been up to lately, you may be surprised to note he is now, seemingly, in the land acquisition business. We're not talking about his $20 million dollar mansion in LA either. The couple has recently purchased two large tracts of land in mid-Wyoming. The millionaire superstar is known for his own personalized clothing line, his political aspirations, his Sunday sermons and now, apparently, owning thousands of acres of ranch land in Wyoming.
His first purchase was last September. West bought 1,400 acres of land, known as Monster Lake Ranch, not far from Yellowstone National Park. Shortly after that, they added another ranch to their real estate portfolio by scooping up Big Horn Mountain Ranch, a property in Cody, Wyoming. Their second purchase totaled more than 6,700 acres and combined they have reportedly spent nearly $30 million dollars amassing property in the wild west.
Fans and Wyoming locals are intrigued. What exactly is Kanye planning to do with all this property?
The West/Kardashian land has many uses
Currently, his ranches are home to bunches of already existing, luxury amenities. His ranches include amenities already on-site like convenient helicopter landing pads which are reportedly heated to keep them open from the snow, as well as a saloon. There's an established hotel, several guest cabins, a pond, horse barns, a shooting range, and even a restaurant.
The star has already begun recording some of his music on site too.
Kanye West has big plans for his big property
Kim Kardashian West did confirm that Kanye's dream is to eventually live in Wyoming. She tells Jimmy Fallon that the whole family loves Wyoming, but her dream would be to spend summers and weekends there to get away from LA. But, what exactly is the famous family doing with that much land?
The New York Times reports that Kanye has announced some big-time plans for what he wants on his property and in the Cody area. He's hoping to establish an entire production company for his Yeezy fashion line from farming to manufacturing all in that area. He's even already moved some members of his Yeezy team into the area. He wants to grow both cotton and hemp, in order to create American jobs. He's got big dreams for his ranch. 
Fans wonder if West is planning to start a commune
People reported that Kanye West intended to create the home for his spiritual services at Bighorn Mountain Ranch. In fact, he even began construction on a giant amphitheater to function as a stage. The source explained, "Kanye is elated and wants to make sure anyone who wants to attend his service is able to. He doesn't want to have to turn people away. He needs a 'home' for the service and decided to make the 'home' Wyoming. This is why he bought another property." However, after he started to make big changes to the plans (which were not included in his original permit) his building plans have stalled out.
Fans have been speculating if Kanye is secretly trying to buy the whole state to create a spiritual compound, some are even calling it a cult. One Reddit user even renames the state, aptly calling it "Yeomying." Other opinions include wondering if perhaps he hopes to build a compound big enough to hold all his followers or starting a cult, which fans joke they will readily join.