Some Fans Think Khloé Kardashian Try to Hide Daughter True's Real Height in Photos
Khloé Kardashian often posts photos of her daughter, True, on social media. However, some fans think she frequently tries to obscure True's real height.
Khloé Kardashian is a reality TV star, businessperson, and social media influencer. She is also a mother to daughter True Thompson, who frequently graces Kardashian's Instagram page.
However, fans have noticed some patterns when it comes to photos of True that Kardashian posts. According to these fans, Kardashian often does not post photos that show True's real height, especially in comparison to other kids her age.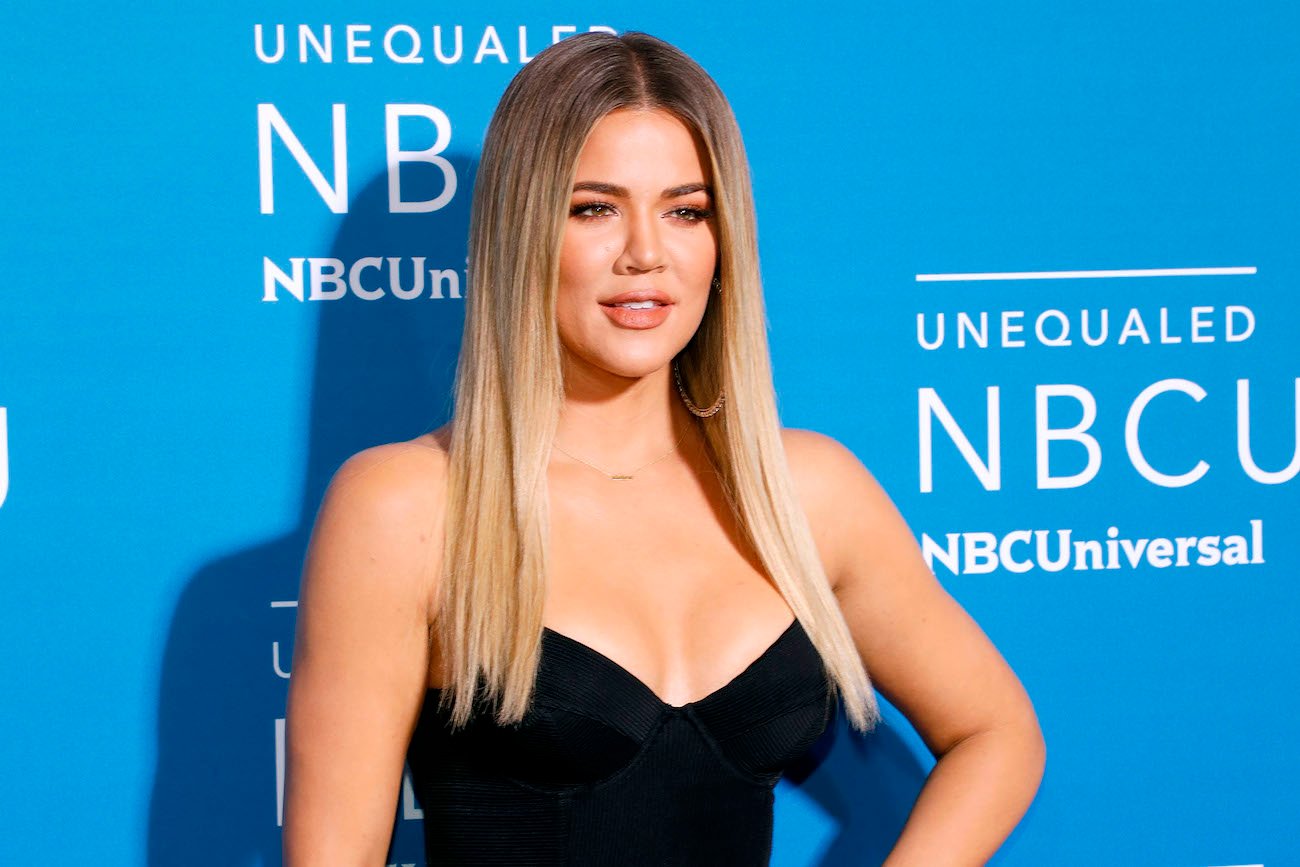 How old is True Thompson?
True was born in April 2018, which means she turned 3 in 2021. 
True's father is Kardashian's on-and-off boyfriend Tristan Thompson. Kardashian and Thompson are currently not together, but they try to co-parent peacefully.
As a toddler, True has been showing a lot of her personality. According to Kardashian, True shows signs of being an organized person—something she likely inherited from Kardashian. True is also "very empathetic" toward people around her.
"She's very sweet and she's a very empathetic girl, she doesn't like if other people cry," Kardashian told E! News in September 2021. "She's just very sensitive to those things."
Some fans think Khloé Kardashian tries to hide True's real height
In a recent Reddit thread, some fans speculated that Kardashian often tries to hide True's height in photos. The original poster alleged that the Kardashian-Jenners had a photo that showed True standing next to cousins Dream Kardashian Chicago West, where True was "noticeably" taller than the other kids. However, that photo reportedly got deleted from their accounts.
Kardashian has said before that she was labeled the "ugly" sister for many years. Some fans believe part of this was because of the fact that she is taller than most of the sisters, including Kim Kardashian and Kourtney Kardashian.
True will likely be tall as well because Thompson is 6'9", and some fans think Kardashian might be "insecure" about her daughter being taller than other kids her age.
"I really hope Khloe instills the confidence and pride she didn't get in True," one person wrote. "As time goes on (it makes sense to protect her as a child right now when she doesn't know what's going on), I hope her solution isn't to teach her to hide, conceal, or 'fix' her appearance. It's never gonna not hurt 100%, but it'll make it hell of a lot easier to deal with."
However, other fans speculated that Kardashian likely just gets tired of people pointing out True's height in comparison to her cousins.
Khloé Kardashian said she corrects people who call True 'big'
However, Kardashian does not seem to have a problem with people calling True "tall." In October 2021, she told Health that, whenever others call True "big," she would change it to "tall" instead.
"She's very tall," Kardashian explained. "People will always say, 'She's so big.' And I'll say, 'Oh, she's so tall.' I try to make them be more descriptive. I know what an adult means when they say that, but I don't want her to misinterpret that."