Some Fans Think the Kardashian-Jenners 'Would Not Survive Without Social Media'
Would the Kardashian-Jenners be where they are today if it wasn't for social media? In a fan debate about whether or not the family is respected by their Hollywood peers, a side discussion about their social media presence raised some interesting points about how they've elevated their celebrity status.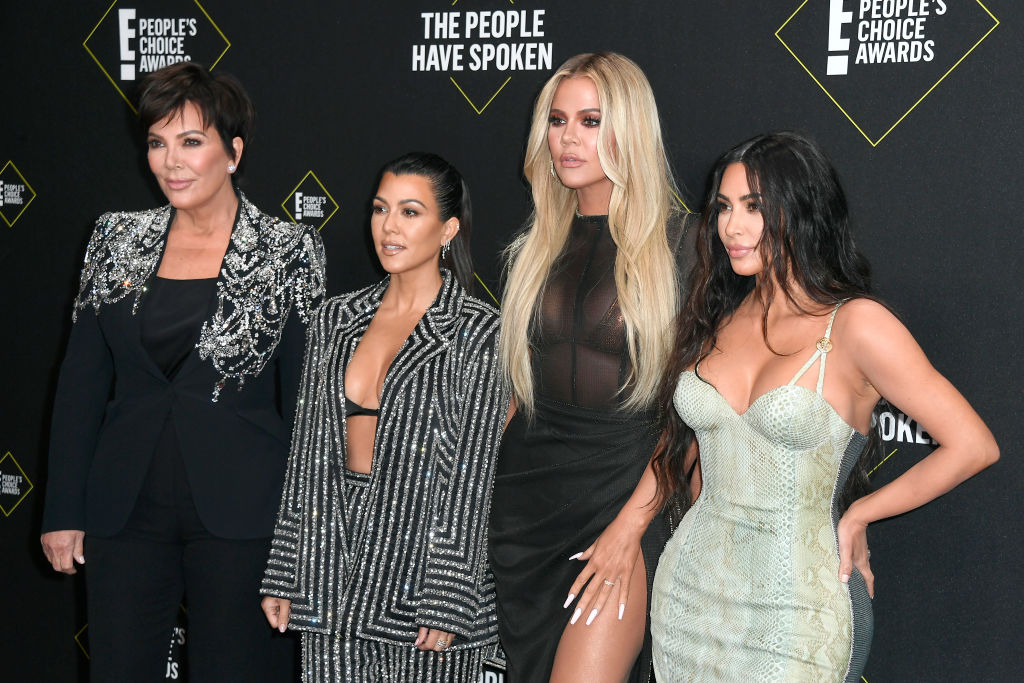 Are the Kardashian-Jenners respected by other celebrities?
Sure, they're famous, but do the Kardashian-Jenner family have the respect of their fellow celebrities? That was the interesting question posed by one fan on Reddit, who believes that other celebs don't respect them because "their worst offense is flaunting their wealth." The Reddit user pointed out that other famous people don't do that, calling the way the Kardashian-Jenners show off designer bags, cars, and houses "SO tacky."
"It's like they're all insecure that they don't have any true discernible talent so they make up for it by trying to appear to be cooler and more successful than they actually are," they noted.
An interesting side note the Redditor shared was the belief that without social media, the Kardashian-Jenners might not have the same level of fame.
"I think the KarJenners would not survive without social media, especially Kylie," they wrote. "All her friends are social media clout chasers and that actually makes me feel bad for her. I think she's the least respected after Khloe. I think their popularity is all an illusion, and KJ [Kris Jenner] makes deals with gossip sites, businesses, etc. to constantly publish things about them."
RELATED: Which Kardashian-Jenner Sister Has The Most Instagram Followers?
Could the KarJenners have their level of success without social media?
The way the KarJenners use social media as a way to cultivate their brands is fascinating — in addition to sponsored posts, they promote their own business ventures and cross-promote other family members' products. Their huge following as social media influencers means that there are a lot of eyes on the products and projects they're selling.
One Reddit user pointed out that for a more traditional celebrity, "they don't really need to chase clout because they have their own big fan bases, and they don't get their work from rubbing shoulders with influencers, but from performing well in sales of albums, performances, etc."
"Maybe younger generations of stars would care, who still need the eyeballs that big social media influencers command (esp in music) but otherwise, what do the Kardashians have to offer them? To me, social media fame is a different world from artistic fame, and I think Kanye embodies that in comparison to them," they explained.
They have ruled social media
A Digital Marketing Institute article titled "The Kardashian's Guide to Smashing Social Media: What's the Secret?," highlighted the Kardashian-Jenners' Instagram success, with the author sharing how the behind-the-scenes access to their lives is "like Keeping Up With the Kardashians but in an unscripted, unedited, and intimate format."
"Through their social media channels, the sisters are able to build and direct their own constant narrative," the writer notes. "Personal connections are powerful. In business, this principle nurtures customer-brand relationships, encourages loyalty, and drives sales."
They add, "In short; it's a clear route to success. By making themselves 'accessible,' the Kardashians have built a prospective customer base that's hundreds of millions strong."