Some Fans Wish Patton Oswalt's 'Agents of SHIELD' Return Had Been Kept a Secret
When people think of the Marvel Cinematic Universe, Patton Oswalt is not the first name that comes to mind, and yet the actor and comedian is indeed part of it thanks to the last Marvel TV show standing (for now), Agents of SHIELD. 
That show is about to start its seventh and final season, and Oswalt tweeted earlier this month that he will be part of the show. That has some fans concerned, not because of Oswalt or his character, but because they would have preferred that Oswalt's return be a surprise.
Who is Patton Oswalt playing on the show?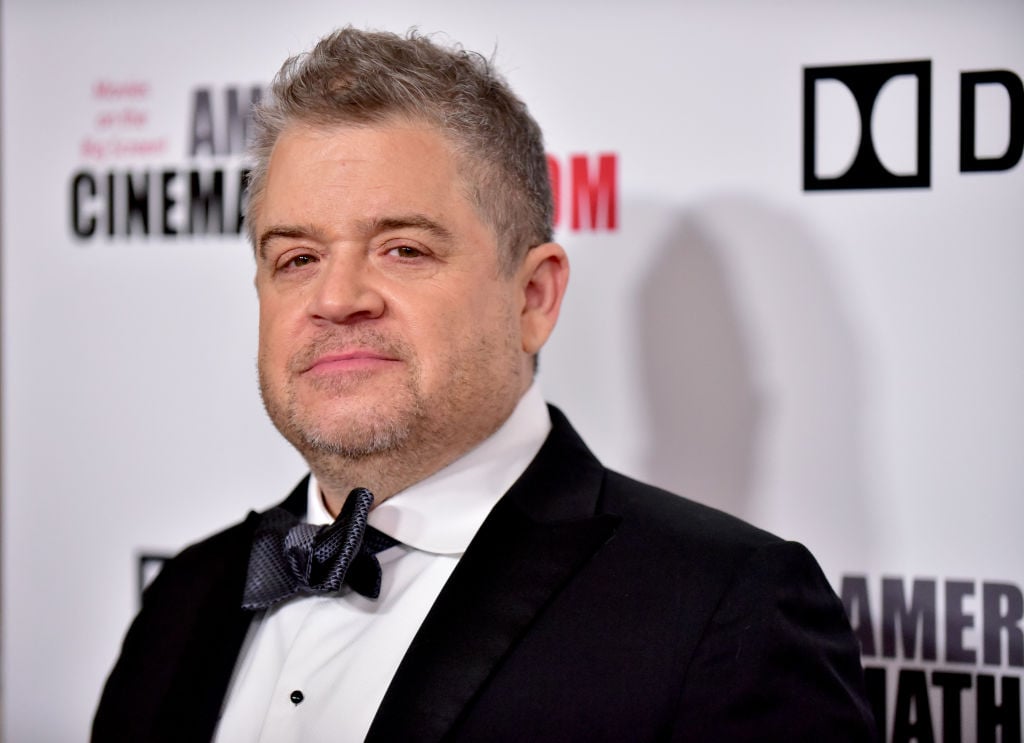 For a show as relatively grounded as Agents of SHIELD, it has engaged in quite a bit of comic voodoo to bring old favorites back in more than one form. Agent Coulson was quite literally brought back from the dead. Oswalt hasn't gone through that dramatic a transformation, except that he's played more than one character on the show.
According to Comic Book Resources, Oswalt has played multiple members of the Koenig family, including Eric, Billy, Sam, and Thurston. We eventually learn that the Koenig family helped develop Life Model Decoys and are really a family of loyal SHIELD Agents
On Twitter, Oswalt told his followers, "You're going to REALLY love who I play in this last season. REALLY." If Oswalt promises something like that, he's not joking around, because his love of comics runs deep if not exactly silent. He's made references to comics in a number of his stand-up specials, even joking that his daughter was conceived after a trip to San Diego Comic-Con. 
How are fans reacting to Patton Oswalt's revelation?
RELATED: The 1 Major Thing That Still Frustrates Fans About Marvel's 'Agents of SHIELD'
On Reddit, one fan reacted to the news by saying, "Awesome can't wait I do hope they keep the other returns a surprise (🤞 Bobbi, Hunter, Peggy, Robbie, Deathlok and more🤞)." Another made a sly reference to the end credits scene in Far From Home, which revealed that Skrulls were pretending to be heroes. "I'm really hoping for Maria or Fury," the fan said. 
Still another fan pointed out that Hill and Fury have both been on the show, but that it's been a while. Fury hasn't been seen since season 1 and Hill hasn't shown up since season 2. Let's say for the sake of argument they do show up in the final season as a "surprise" to say goodbye to the show. Is it really a spoiler to reveal that? 
The Reddit thread on Oswalt's return doesn't specifically mention the word spoiler at all, and that's surprising given how many pop culture fans seem to be obsessed with the idea of spoilers. As we celebrate the 40th anniversary of the ultimate spoiler in The Empire Strikes Back ("I am your father") it's worth exploring how spoiler culture has evolved. 
Are spoilers really the end of the world?
When The Empire Strikes Back came out in 1980, it predated the widespread use of the Internet by 15 to 20 years. If that movie came out today, social media would be going even more berserk than it does now, and that's saying something. 
And yet, even in 1980 it was still possible to be spoiled because a comic book adaptation of Empire Strikes Back was published before the movie came out, and it included the big reveal. Yet it was still possible to experience the shock of that moment in a theater full of people gasping all at once. 
That kind of theatrical experience has become harder to find in recent years, and it might become even rarer with the pandemic upending the movie industry. But even without the benefit of a communal experience of several hundred people, it's still possible to delight in surprises. After all, Oswalt promised fans they would love his reappearance, but he was careful not to tip his hand too far. Everyone's mileage on spoilers varies, but they don't have to ruin a movie or a show if they happen, because there's much more to enjoy.