Why Some 'Good Girls' Fans Saw the Cancellation Coming During Season 1
Good Girls ended its run on NBC after four seasons. Before its July 2021 finale, many fans were shocked and saddened by the news. The series cultivated a consistent fan base for several years and showed different sides to actors Christina Hendricks, Mae Whitman, and Retta.
Although Good Girls managed to stay on the air during seasons 1-4, some viewers believed it wouldn't make it past the first installment.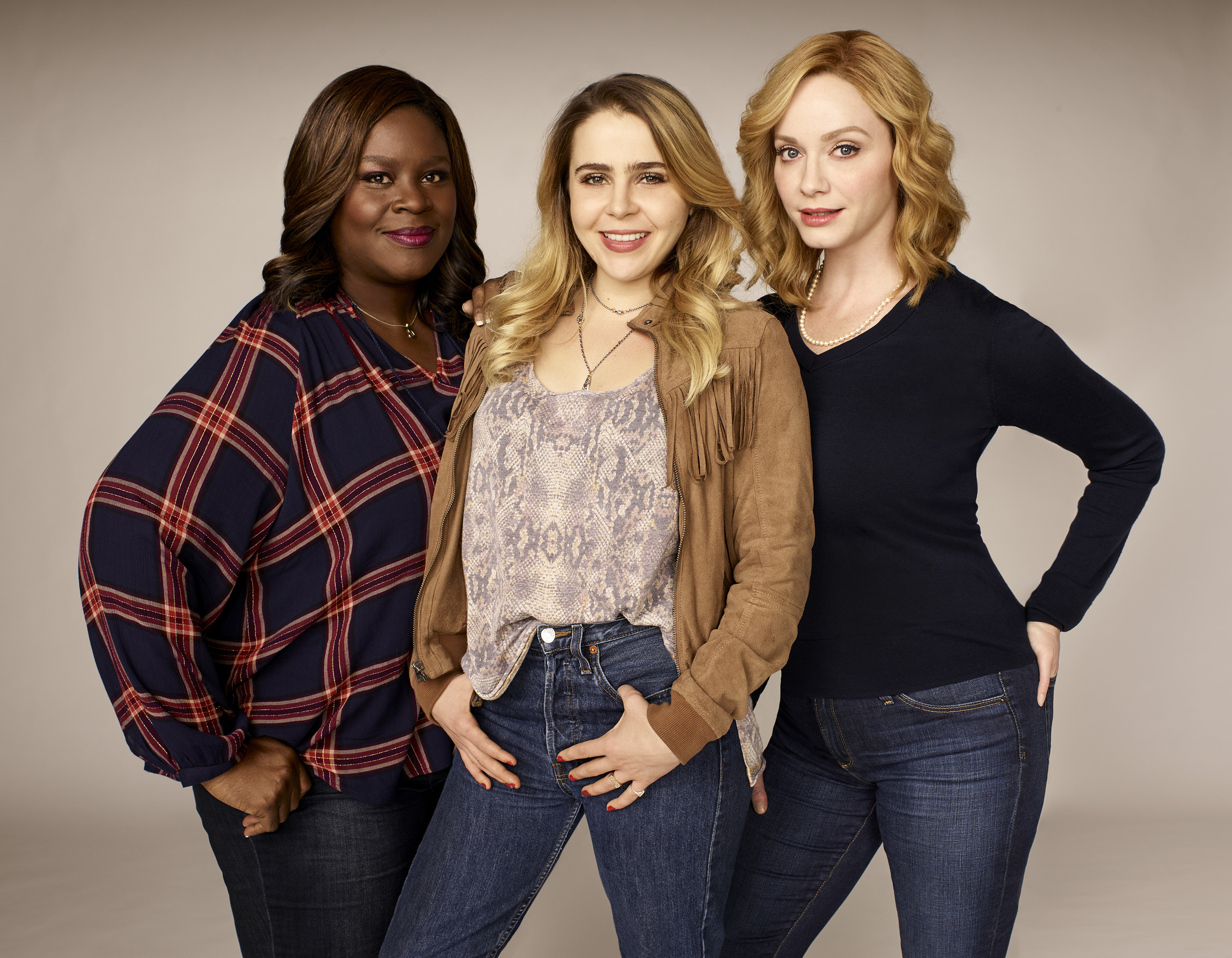 'Good Girls' fans say the show 'never really made up its mind'
Good Girls aired its pilot episode on NBC in Feb. 2018. The show followed the lives of Beth Boland (Hendricks), Ruby Hill (Retta), and Annie Marks (Whitman) as they navigated being full-time moms and employees. After realizing that their jobs weren't paying enough, the women turned to crime. However, Ruby, Annie, and Beth's lives became even more complicated following their grocery store robbery. In addition to committing the crime, the women learned that they stepped on Rio's (Manny Montana) turf. The crime lord soon makes them work for him.
RELATED: When Is 'Good Girls' Season 4 Coming to Netflix?
Throughout Good Girls' run, some fans couldn't decide the show's premise. Some TV watchers noted that the series didn't stick with a genre during its four seasons in a Reddit thread. 
"I think this show never really made up its mind what it wanted to be," one fan wrote, adding that fans compared it to Breaking Bad.
"I'd catch part of an episode or two when my wife watched it, and all I got was a real melodramatic vibe, kind of like Parenthood," another commenter said. "Just family dramas stacked on top of each other with some crime thrown in that you always knew they'd get away with."
"Completely lost interest in season 3," a third viewer added. "There was no suspense or interesting story arc. Quite disappointing."
Many 'Good Girls' fans supported Manny Montana amid the show's cancellation
In addition to Good Girls primarily being about Beth and her friends, many fans saw her and Montana's character interact. After meeting during the pilot, the unlikely pair had a clear attraction to each other. The two engaged in a cat-and-mouse game throughout the series while Beth secretly tried to get Rio arrested. 
RELATED: 'Good Girls': How the Cast Used Their Previous Jobs as Inspiration for the Show
Although Hendricks and Montana's characters kept their fans guessing, the actors' off-screen relationship didn't have much mystery. In several interviews, the Mad Men alum hinted that she and Montana weren't friends when the show wrapped. Despite her closeness with other co-stars, Hendricks said the relationship with the Rio actor was "respectful." The tension reportedly continued when she shared her feelings about a nickname Montana gave her on the set. 
"Manny calls [me]… Chris," Hendricks said in a  2020 Q&A session. "No one in my life calls me Chris. It's not my name. I think it's totally stupid. And he's never taken the chance to realize that I hate it. It's really weird."
Upon the Toy Story 4 actor's remarks, Good Girls got canceled after four seasons. While some fans blamed Hendricks and Montana's alleged strained relationship on the cancelation, others felt the show was ready to end. Additionally, viewers suggested that Montana star in a Rio spinoff soon.
Montana has yet to speak publicly about Good Girls' Season 4 ending.