Some Kardashian Fans Think It's Weird the Family Posts Pictures of Themselves so Often
By now, every member of the Kardashian-Jenner clan is used to having every aspect of their lives play out in front of the public.
For over a decade, they have welcomed camera crews into their homes as they have filmed Keeping Up with the Kardashians and other spin-off shows. And when the cameras aren't rolling, the family still makes sure that their fans are well aware of what is going on in their daily lives thanks to their many social media posts.
The family not only has a successful reality show, but they each have their own successful businesses that they are in charge of. Because of their other business ventures, they are constantly on social media to promote their products. While it is understandable why they feel the need to use different social media platforms to promote their brand, some fans think that the Kardashians are spending way too much time on social media.
So, do the Kardashians really post too many pictures of themselves? Here is what we know.
The Kardashian-Jenners love to share moments from their lives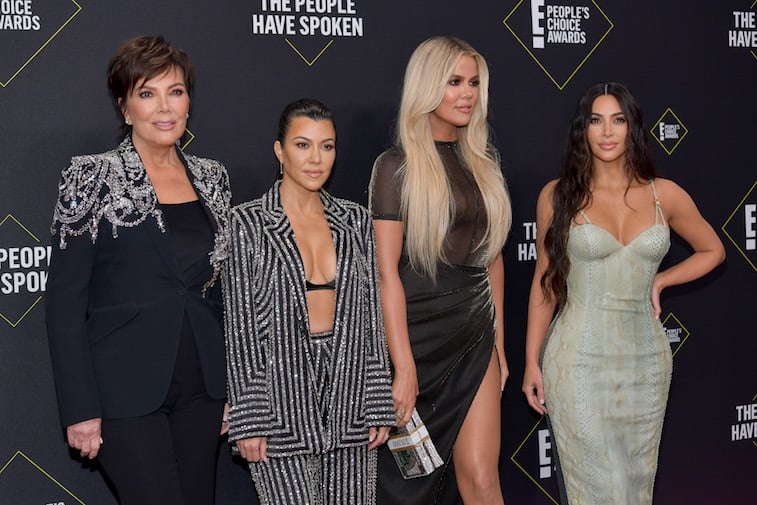 RELATED: Some Fans Accused Kourtney Kardashian of Using Photoshop to Make Herself Look Like She's Gained Weight
When it comes to sharing their personal lives with the public, there are not too many things that are off-limits for the Kardashians. For almost 13 years, the Kardashians-Jenner family has allowed cameras into their homes, follow them to work, and even attend special events like marriage proposals and weddings.
Through their various reality shows and special appearances, fans have watched this infamous family as they have celebrated their best moments and struggled through their worst.
When the cameras aren't rolling, they love to share some "behind-the-scenes" moments of their lives on Instagram and Twitter. Anytime fans visit one of Kardashian's social media pages, they know they will be treated to a slew of intimate pictures, cute moments of their kids, and even hilarious videos of Kylie imitating iconic moments from their show.
Every day, there is always something entertaining to see on this family's social media pages.
Kim Kardashian shares pictures that she doesn't own
The Kardashians love to share pictures of themselves so much that sometimes they forget that they don't actually own the picture that they are sharing. And earlier this year, Kim Kardashian found out the hard way that just because she is featured in a picture, doesn't mean that it belongs to her.
According to TMZ, Kim recently found herself on the wrong side of a lawsuit when she posted a sweet picture of her and her husband, Kanye West. The picture was snapped outside a party by a photographer named Saeed Bolden. The photo got over 2 million likes on Kim's Instagram, but unfortunately, Bolden claims that because he took the picture, he technically owns it and he never gave Kim permission to post it.
TMZ did not say how much money Bolden was suing for. But Kim has decided to hire her own personal photographer to take all of her pictures from here on out.
Fans think it's weird that the Kardashian-Jenner family always post pictures of themselves
Recently, a fan shared a picture of Kendall Jenner on Reddit. The photo featured Kendall laying on a bed while wearing black lingerie. Most fans thought that the picture looked very beautiful.
However, other fans were quick to point out that they thought it seemed a little strange that this family post so many pictures of themselves so often.
One fan wrote: "I use Instagram and social media less and less. But I find it so odd when people only post pictures of themselves. Like, I get that's a big part of the Karjenner brand is their appearance, but I just think it seems so absurd and vain. I'm not sure what I'm trying to convey with this comment like they're obviously not the only people posting such things, many do, but it all just feels so shallow."
Another fan agreed and said that they feel that it is okay if the family post pictures of themselves from a photoshoot, but that it seems weird when the photo is "just them at home making eyes at the camera."