Some Kim Kardashian West Fans Are Convinced People Only Hate Her Because She's a Woman
Kim Kardashian West is one of the most famous celebrities on the planet. While she has countless admirers and over 163 million followers on Instagram, she is also seen as a controversial figure who is hated by many. Her critics can share a number of reasons why they hate her, but a lot of fans …
Kim Kardashian West is one of the most famous celebrities on the planet. While she has countless admirers and over 163 million followers on Instagram, she is also seen as a controversial figure who is hated by many.
Her critics can share a number of reasons why they hate her, but a lot of fans now believe that most of these reasons just boil down to the fact that she is a woman.
Kim Kardashian West and her family have been criticized for many things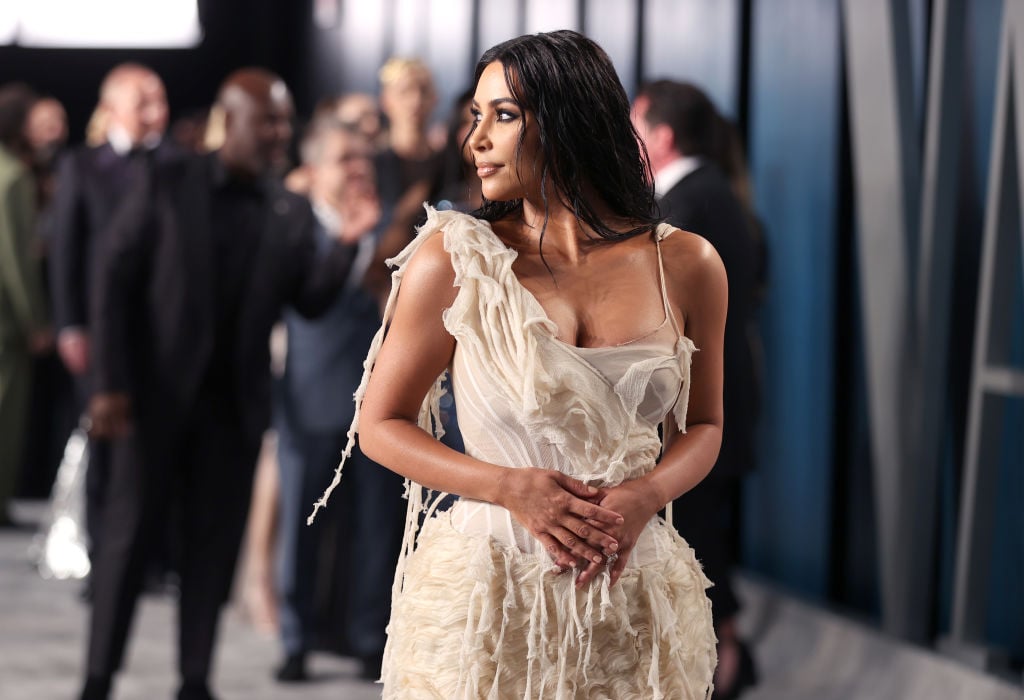 Kim Kardashian West rose to fame in the 2000s after a sex tape of her and then-boyfriend Ray J became public. Before then, she was also seen in the tabloids here and there as a friend of Paris Hilton.
The notoriety Kardashian West got led her family to have their own reality TV show, Keeping Up with the Kardashians. The show has 18 seasons so far, and has continued to attract fans year after year for its fun-filled look into the crazy lives of the Kardashian-Jenner clan.
The Kardashian-Jenners' fame has come with all sorts of criticism. For one thing, they are often cited as celebrities who are "famous for being famous" since they have no apparent "talent" and get a lot of attention from having drama and scandals.
They have also been criticized for promoting vapid and shallow lifestyles. The Kardashian-Jenner brand is all about sex appeal and wealth, and to many critics, it looks like the family's goals in life are trying to look as sexy as possible while amassing as much money as possible.
Fans are convinced that people hate Kim Kardashian West because she is a woman
While some people do have valid reasons for disliking Kim Kardashian West, a number of fans think that the hate she receives is too much. In fact, they think that many people hate her simply because she is a woman.
"I honestly think she's a feminist icon," one person on Reddit said. "She and her family are emblems of female power and authority and that's primarily why men/the public hate them so much. Women with complete control, self- made wealth, owning their sexiness and refusing to be ashamed of their sexuality, while their men are literally accessories."
Another fan also commented: "Tbh most people hate her because she's an attractive, successful woman. And because of how they think she got famous (the ray j video) vs how she actually got famous (reality tv show and leveraging that fame to work in several other projects)."
A lot of Kardashian West's supporters agree that she is also smarter than most people give her credit for. She has been able to maintain fame for over 10 years now and started successful businesses that are worth millions of dollars – things that would not be possible if she did not have intelligence and wits.
Has Kim Kardashian West's reputation been improving?
It is not clear whether Kardashian West's image today is better than her image many years ago, but there are signs that her reputation could be improving slowly.
In the past couple of years, Kardashian West has been involved in criminal justice work and helping to free inmates who were in prison on nonviolent drug charges. Her passion even led her to begin studying law in hopes of passing the bar exam and becoming a lawyer.
Kardashian West has even shared that, although she used to be obsessed with fame when she was younger, she actually wants to leave the celebrity life behind later on. She said: "My goal would be in like, 10 years, to give up being Kim K and just focus on this and be an attorney and fight for so many deserving people."