Some 'KUWTK' Fans Actually Prefer Kim and Kourtney Kardashian Getting Along Instead of Fighting
Now that the last season of Keeping Up With The Kardashiansis in the can, fans are wondering why Kim and Kourtney were getting along better than ever in the final episodes. Sure, that's a good thing, right. But, since the sisters are known for their petty arguments and knockdown brawls, the newfound sympathy and compassion was a change of pace for the girls.
The series finale aired June 10, 2021, on E!, and there was no sibling rivalry to be found. The Kardashian Klan said goodbye to the platform that made them famous. Since 2007, the family has been airing their dirty laundry for all the world to see on the megahit reality show.
While some viewers were hoping to catch one last glimpse of a Kardashian catfight, most fans were happy to see the sisters supporting one another.
Why are Kim and Kourtney getting along in the final season?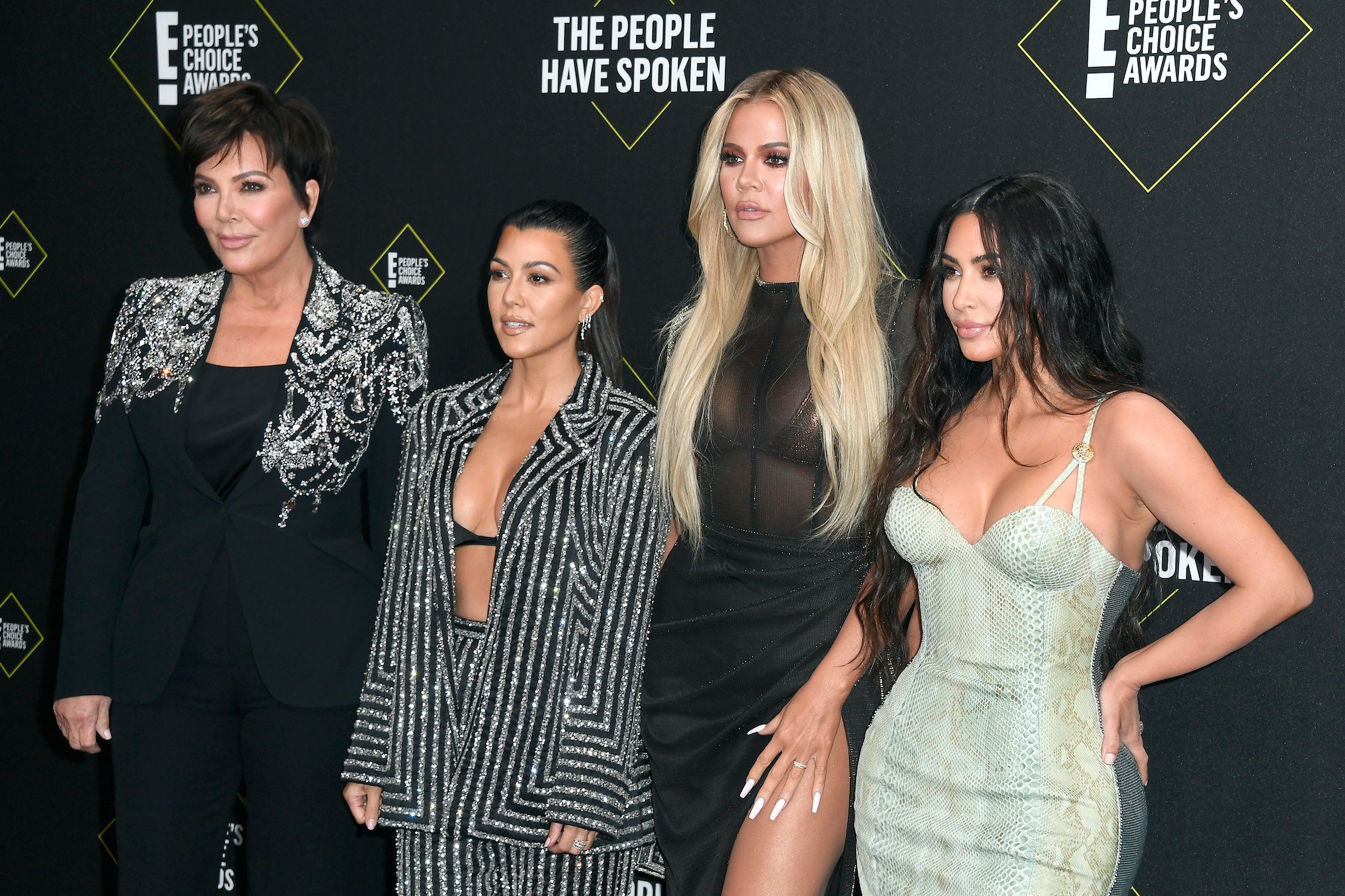 As Season 20 came to an end, fans of the long-running show sympathized with Kim, who was reeling from her highly-publicized divorce to rapper Kanye West. In one of the final episodes, Kim broke down, confessing to her sisters, "I feel like a f**king failure."
Fans of the show immediately took to the Reddit forums to discuss "how sweet and supportive Kourtney was to Kim during that crying scene when Kim was talking about Kanye."
The original poster commented about how Kourtney "kept reassuring her [Kim]and telling her Kanye will still be a good father even if they're not together." They said, "It was such a real sister moment. I wish they had more raw moments like this in the show."
Other Reddit users wholeheartedly agreed, with a fan commenting, "I loved that scene. I know showing Kim and Kourt fight probably brings them viewers and trending on Twitter moments, but I like these nice moments they have together and wish they showed them vs the stupid fights."
Another noted, "She really gave her good advice. I know they fight, but I think she really always would be there for Kim and support her decisions."
Kim and Kourtney's most infamous fight
The reason fans were surprised to see Kourtney being supportive of her little sister was because of their history of non-stop fighting. In Season 18, Kim and Kourtney had a physical altercation that left gossip columnists and fans talking for weeks.
The sisters were supposedly fighting about work ethic. The Insider reported that on the recent reunion special with host Andy Cohen, while talking about the infamous fight, Khloe said, "My mom wasn't there, and Kendall and I were, kind of, just in shock." Kendall added that "everyone else initially thought Kim and Kourtney were joking."
Momager Kris Jenner said she initially didn't want E! to include the fight scene between Kim and Kourtney in the controversial episode, but that ultimately everyone agreed to let it air.
A toxic environment
A few months after the fight episode aired, Kourtney had enough of the cameras and announced she was leaving the show.
People reported that in a July 2020 interview with Vogue Arabia, Kourtney said, "I have been filming the show non-stop for 14 years." She admitted, "I was feeling unfulfilled, and it became a toxic environment for me to continue to have it occupy as much of my life as it was."
Kourtney continued, "Privacy is something I have come to value, and finding that balance of private moments with being on a reality show is hard." She told Vogue Arabia, "I am following my happiness and putting my energy into that which makes me happy."
RELATED: Why Kourtney Kardashian Doesn't Care About Travis Barker's Past With Sister Kim