The Funniest Things John Lennon Said About Beatles Songs Over the Years
John Lennon was an interviewer's dream for several reasons. For starters, it's hard to imagine someone as talented and famous as John being as open and honest as he was.
His Rolling Stone interview from 1968 (the year of The White Album) offers a great example. While most pop stars would be busy protecting their image, John happily described what led to his discovery of recordings being played backwards (which The Beatles tried on Revolver).
"I got home about five in the morning, stoned out of me head," he said. "I staggered up to me tape recorder and I put it on — but it came out backwards."
But John was also a great interview because of his sparkling wit. When he says he admires Elvis and Little Richard, the Rolling Stone interviewer asks if "anyone contemporary" influences him as well. John fires back, "Are they dead?" (It was '68, and both were very much alive.)
On this occasion — what would have been John's 79th birthday — we dug up some classic Lennon one-liners on the subject of Beatles songs.
John's take on Beatles classics written by Paul McCartney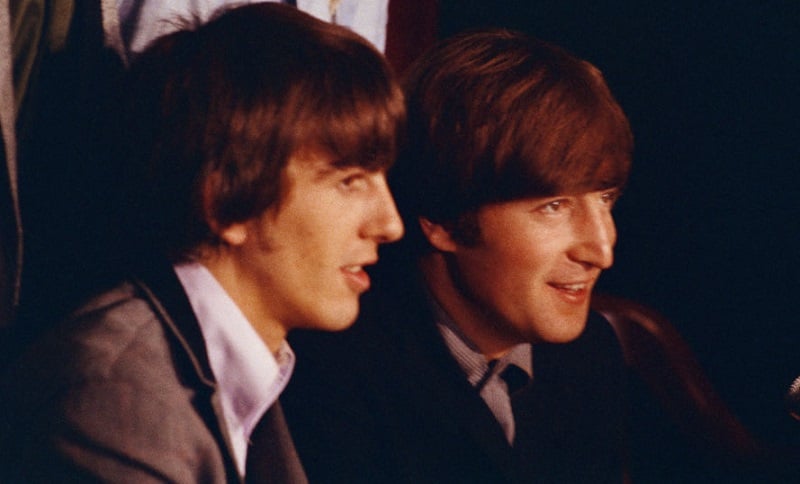 John and Paul McCartney met as teenagers in Liverpool in the late '50s and spent the next 13 years together in what became the world's most famous band. While they had their differences over the years (to put it mildly), John and Paul reconciled long before John's death.
But that didn't stop John from offering up withering critiques of his old pal's music over the years. (He was frank to a fault, some said.) In the 1980 Playboy interviews that make up David Sheff's All We Are Saying, John weighed in on several tracks by Paul from their Beatle days.
On "When I'm Sixty-Four": "I'd never dream of writing a song like that," John said. "There's some things I never think about, and that's one of them."
On who wrote "Rocky Raccoon" from The White Album: "Couldn't you guess? Would I go to all that trouble about Gideon's Bible and all that stuff?"
On "Honey Pie": [Laughs] "I don't even want to think about that."
And, finally, on "Martha My Dear:" [exasperated]: "Enough said."
John had a way of shedding light on a song while also criticizing it.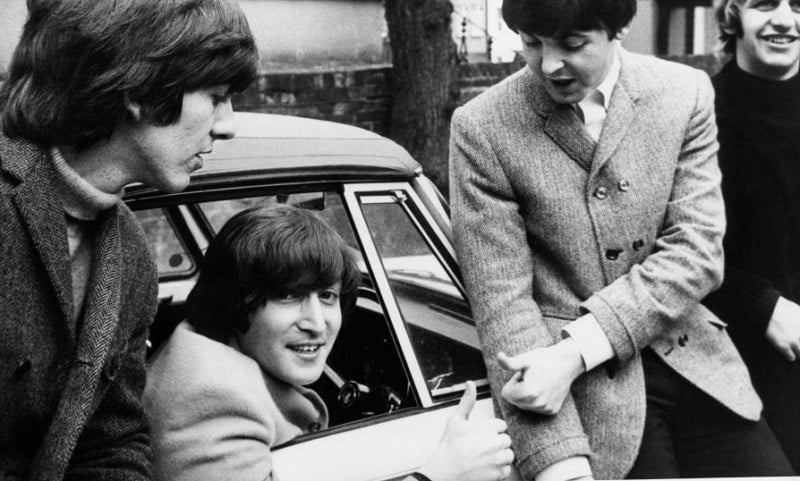 If you think John didn't also focus attacks on his own songs, well, you didn't know the man. Speaking to Rolling Stone in '68, he started with a crack about "It's Only Love." "I was always ashamed of that 'cause of the abominable lyrics, you know," John said.
Talking to Playboy in '80, he described "Glass Onion" as "a throwaway song" but shed light on the curious line, "The Walrus was Paul." "I threw the line in just to confuse everybody a bit more," he said. And then he explained why he went with a walrus at all.
"It could've been, 'The fox terrier is Paul.' I mean, it's just a bit of poetry." Going back to the original (his classic "I Am the Walrus"), John had more great lines for Playboy.
"It's from 'The Walrus and the Carpenter,' Alice in Wonderland, [but] I never went into that bit about what he really meant. Later, I went back and looked at it and realized the walrus was the bad guy in the story." John then joked about how he might have done it differently.
"I should have said, 'I am the carpenter.' But that wouldn't have been the same, would it? [Sings, laughing] 'I am the car-pen-ter!'"
Also see: What Drove John Lennon Nuts About Paul's Greatest Beatles Song