Some People Don't Like Giada De Laurentiis, But Her Cooking Makes Up for That
Giada De Laurentiis was one of Food Network's first stars. The celebrity chef's career got a jump start when Everyday Italian premiered in 2003.
Giada De Laurentiis was one of Food Network's first stars. The celebrity chef's career got a jump start when Everyday Italian premiered in 2003. Since her first appearance on Food Network, the cook has grown immensely. She now has several television series under her belt, as well as cookware lines and cookbooks. 
De Laurentiis is one of those celebrities who people either love or hate. People seem to have a very strong opinion of her, one way or the other. Some will admit that she's a great chef, but they can't stand her personality.
Others really enjoy watching her and feel she is friendly and creative. Whether you love her or hate her, you have to admit that she is one of the most recognizable faces on the Food Network. 
Why don't people like Giada De Laurentiis?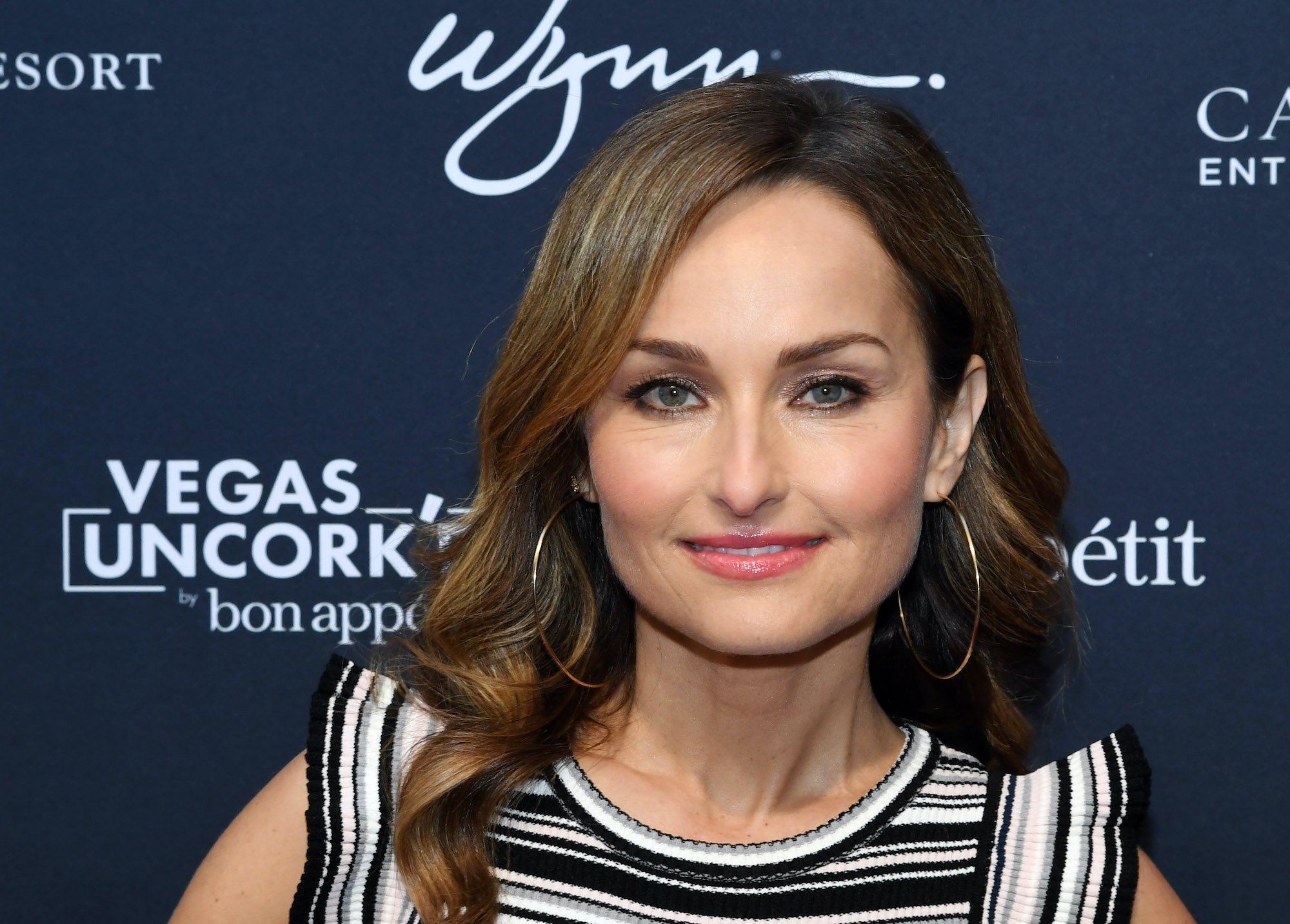 Several strange things have surfaced about De Laurentiis over the years, according to Mashed. First of all, she doesn't eat her own food. The chef keeps buckets on the sets of her shows and whenever she takes a bite of something, the cameras will stop filming so she can spit it out.
It's not totally unheard of, because people who are filming cooking shows can't keep eating the whole time they're filming. Fans suspect it goes farther than that, however, and although De Laurentiis attributes her tiny figure to eating in moderation, many wonder if that's the whole truth. 
De Laurentiis isn't the only one who spits out her cooking. The celebrity chef appeared in an Ellen segment with actress Nicole Kidman. The two cooked arancini and focaccia, and De Laurentiis poked a little fun at Kidman while they were making the rice balls.
Later, when Kidman tasted De Laurentiis' focaccia, she said it was a bit tough and spit it out. Even Ellen appeared to have trouble with the chef's cooking. 
Food Network viewers are irritated by De Laurentiis pronunciation of Italian foods. She stresses the accent to a point that just seems silly and almost grating.
Some on Reddit compare her to nails on a chalkboard, but they're not exactly sure why she rubs them the wrong way — "I can't stand her and I feel bad about it because I don't even know her. She is human nails on a chalkboard for me. And I feel ridiculous having such a reaction to someone I don't know."
Most of the complaints about De Laurentiis is that she comes across as very fake and condescending. Viewers feel that her smile is over the top and she chooses some really strange clothing for working in the kitchen.
While some people are annoyed by her personality, they're still buying her cookbooks and watching her shows.
One Redditor's opinion seems to be the popular consensus when it comes to Giada — "I'm not a huge fan of her, but I love Italian food, and she makes some decent food, so I've bought one of her cookbooks (Giada's Italy) for the recipes."
What are Giada's most popular dishes?
De Laurentiis series Giada at Home is one of her most popular shows, and there are a few dishes that are definite fan favorites. Starting with breakfast, fans love to start a day off with Pancetta and Cinnamon Waffles. The salty taste of pancetta pairs nicely with sweet cinnamon and the combination is a super-satisfying breakfast treat. 
The chef's incredible Campagnelle Pasta Salad, Chicken and Arugula Pita Pockets, and Antipasto Calzone are delectable favorites for lunch. Mouth-watering dinner faves include Roasted Beef Tenderloin with Basil-Curry Mayonnaise and Penne with Butternut Squash and Goat Cheese.
De Laurentiis doesn't stop at meals, either–there have been a wide variety of delicious desserts on her show, from Frozen Banana Ice Cream Sandwiches to Chocolate Honey Almond Tart.
Is Giada working on anything new?
According to La Cucina Italiana, De Laurentiis has been working on the latest season of her series Giada at Home from her very own kitchen. She's also involved the whole family, getting some helping hands from her daughter and boyfriend.
They aren't the only family members in on the action–the family pets, Bella, Bruno, and Luna also get a little bit of time in the limelight!