It Turns Out Some People Had a Major Problem With Meghan Markle's Vogue Collaboration
Meghan Markle has been working hard to redefine what it means to be a royal. Though she and Prince Harry are no longer working members of the royal family, they are still the Duke and Duchess of Sussex, and they have a reputation to live up to.
Last year, Meghan became the first person to ever guest-edit British Vogue. And she recently posted a video showing some behind-the-scenes conversation during the editing process. But some people had a major problem with Meghan and Vogue's collaboration.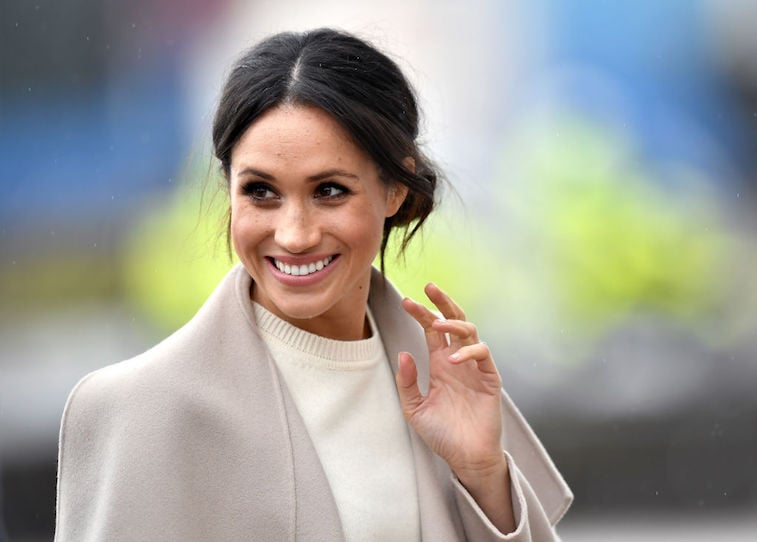 Meghan has been breaking royal tradition since marrying Harry
The Duchess of Sussex started breaking royal tradition before she and Harry were even officially dating. She's an American who has been divorced before, which already means she's an unconventional match for a prince. But these two hit the ground running with their relationship, and they've been changing the royal game ever since.
Meghan chose not to follow strict royal dress codes, and she and Harry lived more modernly than other royals. But the biggest change came when the two decided to leave the family back in January 2020. These days, they've been enjoying a quieter, more peaceful life in Canada.
Last year, she guest-edited British Vogue
Meghan broke barriers last year when she became the first person to ever guest-edit British Vogue. The move was uncommon for a royal, but since Meghan was working quietly behind the scenes while awaiting Archie's arrival, it was something the public knew nothing about until it was all said and done.
The issue focused on influential women around the world, from Salma Hayek to Yara Shahidi. It was off the beaten path for Vogue, but it ended up setting two massive records for the magazine: The fastest-selling issue in history, and the biggest-selling issue in the past decade.  
Some people had major problems with Meghan's decision to collaborate with the magazine
Though Meghan meant well with her collaboration, when the Sussex Instagram account posted a never-before-seen video of Meghan speaking with British Vogue editor Edward Enninful, people voiced that they took issue with both the video and Meghan's decision to pair up with the magazine.
"Vogue sells magazines on the backs of hungry models and magnifies female insecurity by breeding impossible stereotypes no average woman could ever meet," one user wrote. The same user also called the video "self-serving" and "egotistical" — it was the most-liked comment on the post. "I cringed when I watched this," someone else said of the video.
"Post-feminist rhetoric informed your every move. … It wasn't until I saw you standing on African soil, having witnessed children (our most vulnerable) with so much less … and your moaning about the hardships of being entitled, put upon YOU, that I saw your true colors," someone else wrote.
The public and media are part of the reason Meghan and Harry left the family 
Meghan's difficult relationship with both the media and the public were part of the reason she and Harry chose to leave the royal family. Meghan could not make ends meet with the public, and her constant negative media attention only made it worse.
She and Harry ultimately decided they no longer wanted to serve the British public, though they expressed regret that their decision had come to that. These days, though, they seem much happier. And while some people might never respect the duchess, she still appears to be doing the best she can to change the world.