Some People Still Want to Hear Meghan Markle and Prince Harry's Story Says Royal Commentator: 'They Have a Legion of Fans'
Prince Harry and Meghan Markle continue to share their story about life as members of the royal family. Just when you thought the Duke and Duchess of Sussex didn't have much more to reveal, multiple trailers promoting Harry's autobiography, Spare, began to surface.
Although some people are tired of hearing from the couple, a royal commentator says there are others who still want to hear more of Meghan and Harry's story. According to him, "they have a legion of fans."
Prince Harry and Meghan Markle continue to share their story with the media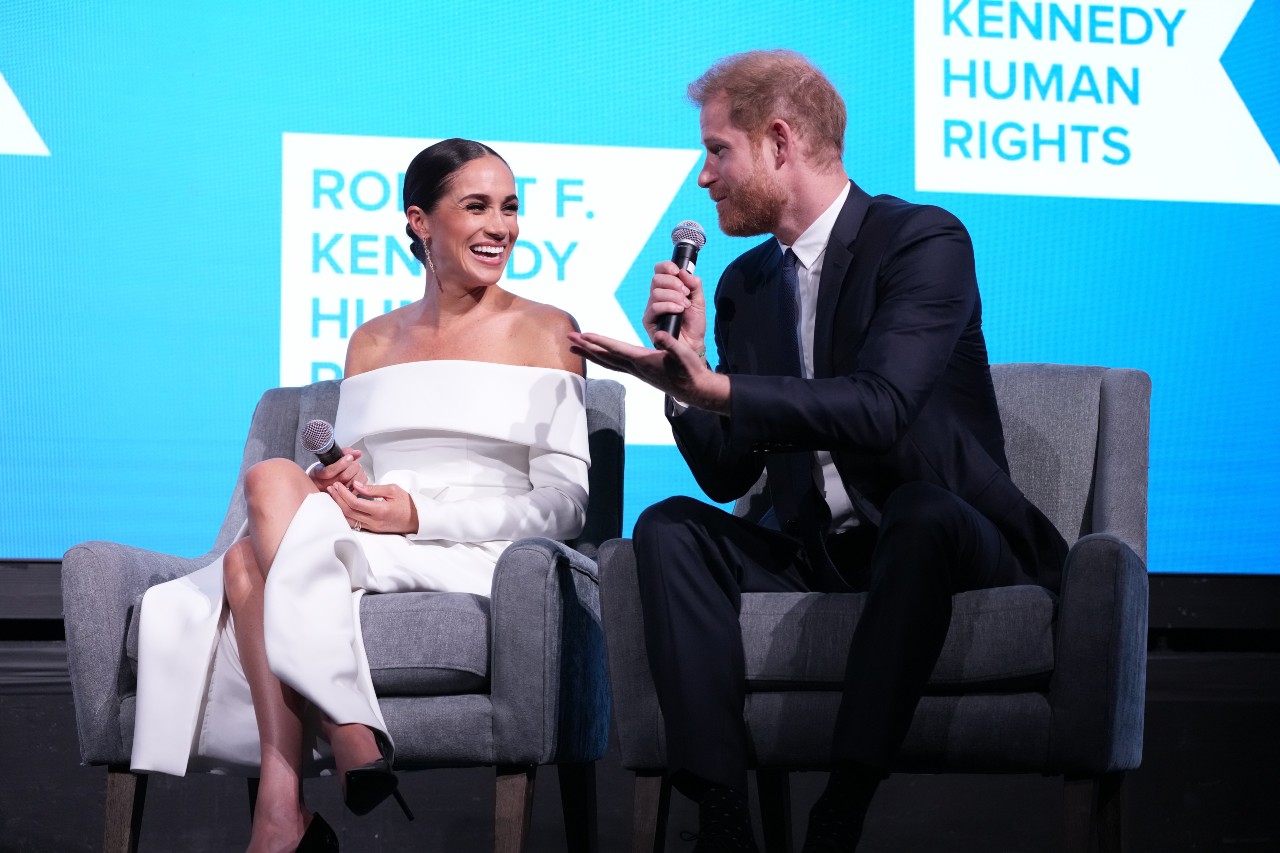 Harry and Meghan have been doing a big media push to promote their projects. Before the promotion for Harry's book, the couple promoted their Netflix documentaries and podcast. Talk TV host Vanessa Feltz says Harry and Meghan "do not seem to want to pipe down about any of this." She goes on to say the trailers for Harry's book look "incendiary."
Daily Mirror's Russell Myers says the royal family must be "completely weary" by this point because Harry and Meghan insist on "raking over old coals." However, he doesn't think there is an end in sight any time soon.
Prince Harry and Meghan Markle Have 'a legion of fans' according to Russell Myers
RELATED: Prince Harry Found Royal Life 'Hard to Handle' Before Meeting Meghan Markle Says Commentator: 'He Wasn't Happy Then'
People still want to hear what Harry and Meghan have to say, according to Myers. He says the Duke and Duchess of Sussex have many supporters who believe they should be able to share their side of the story as much as they please.
"I do think there will be more from Harry and Meghan," says Myers. I think we'll see a definite follow-up of what Harry and Meghan did next. I don't think we will hear the last of them because they do have a legion of fans regardless of whether we're getting a bit sick and tired of it. There are people who still want to hear their story, who still do support their causes."
Royal commentator Afua Hagan discussed why Harry went public with the behind-the-scenes information about the royal family. She believes it's because other people have been telling his story and he wants to take control of the narrative. She doesn't believe Harry is concerned about the fallout from his tell-all interviews or the book.
"I think [Prince Harry] feels for so long he hasn't been able to do that, and certain members of the press have had their opportunity to tell their side of his story, and this is his opportunity to have his say—to control the narrative and tell his side of the story," Hagan tells Sky News. "I simply think that's what he wants to do and that's what he is doing. At this point, I don't think he's really that bothered by the consequences."
Prince Harry 'didn't like the institution' the way it was says Russell Myers
Myers says Prince Harry was once very popular and he had a lot of supporters. He says Meghan was also well-liked initially. However, Myers says things began to unravel when Harry took a closer look at how the institution of the monarchy was affecting his family. During a clip for his ITV interview, Harry says he wants a family and not an institution. However, Feltz notes this isn't possible because of the way the monarchy is set up.
"I think that's what Harry had a real issue with," says Myers. "He didn't like the institution the way it was. He definitely wanted to do things his own way. We fell in love with him as the daring prince who had been over to Afghanistan and served two tours of duty. We saw him as the royal rogue falling out of nightclubs."
Myers believes Harry struggled to form his identity until he met Meghan. Harry was likely drawn to her strong sense of self and the fact that she had a thriving career and focused some of her time on social causes. However, Myers says everything "soured" quickly. "I think maybe Harry needs to look at himself and whether he did explain the full truth of what it was likely being a member of the royal family before she entered it."
Follow Sheiresa Ngo on Twitter.