Some Ree Drummond Fans Weren't Impressed When 'The Pioneer Woman' Star Nibbled Her Dog's Ear in a Funny TikTok Video
Ree Drummond loves the Drummond family dogs and is always up for having a little fun with her four-legged children. The Pioneer Woman star once shared a TikTok video of her giving one of her basset hound's ears a bite and not everyone thought it was so delightful.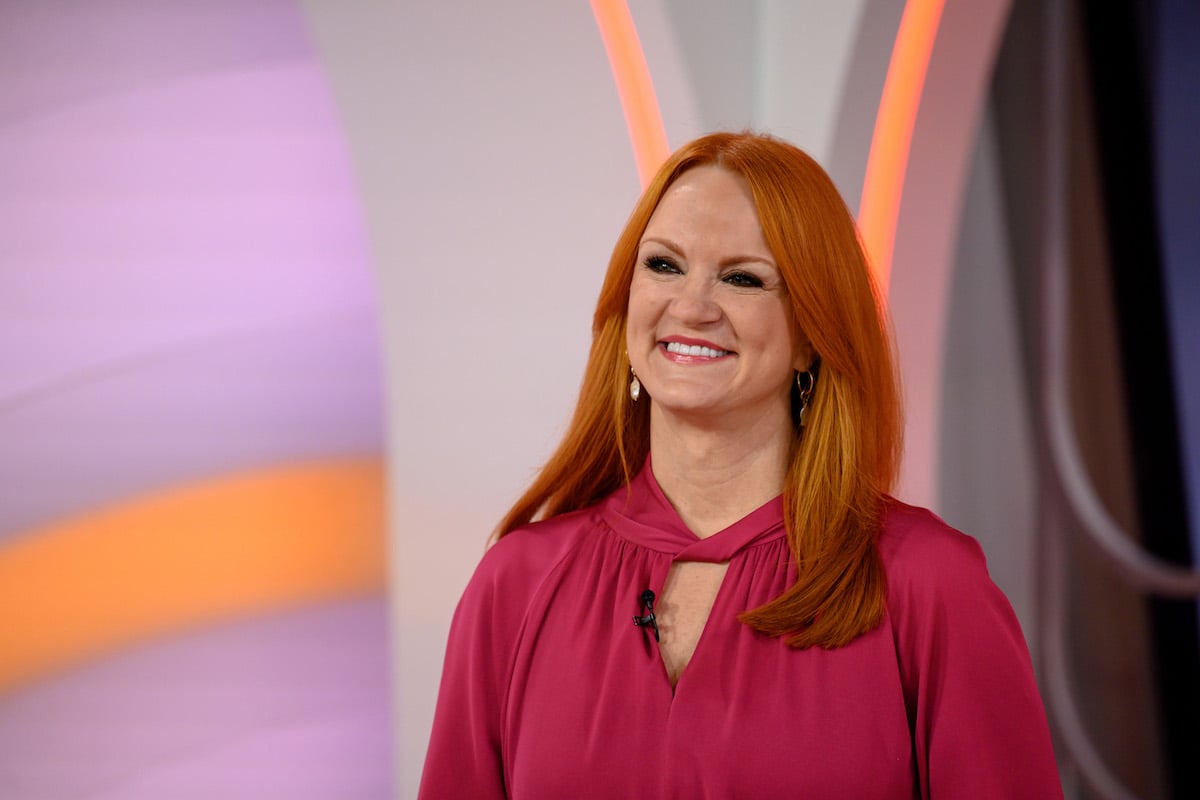 Ree Drummond ate her dog's ear in a funny TikTok video
In September 2021, Drummond posted a TikTok video of her munching on her dog's ear as the sound of crunching played over it. Many TikTok users have posted videos using the sound, mostly "crunching" on a cute kid or a pet.
She captioned the video: "You won't find this recipe on my Food Network show. #fyp #bassethound #crunch."
In the comments, she shared that it was "Rusty Boy" who was on the receiving end of the ear chew. "He's the best child," Drummond explained in the comments.
The Pioneer Woman magazine also posted the video on their Instagram account with the caption, "If crunchy basset hound ears don't brighten your #Monday, nothing will."
Some of Ree Drummond's fans thought the dog video was 'gross' and 'disgusting'
Not everyone thought the dog video was funny, however, with one person noting, "This made me so uncomfortable" and another admitting, "That gave me the willies."
One of her followers wrote, "I know it's funny but I actually gagged a little."
Another person gave the ear nibble a hard pass. "Yikes — no! Not for me — love the hounds, but no!"
When the video was posted on The Pioneer Woman magazine Instagram, there were some people who voiced how unimpressed they were. "That is disgusting!," one person wrote.
A number of people shared their general distaste, with more than a few comments that said, "gross", "disgusting," and "yuck."
Other people commented, "A little unsanitary with as often as those dogs are outside. Yuck!" and "I love my dog but I would not put his ears in my mouth!"
Many of Drummond's followers found it hilarious
A lot of Drummond's fans found the short clip hilarious and adorable though, with comments including, "That sweet face will melt your heart," "Awww so cute!!," and "I have the same obsession with my basset hound. The delightful floppies get me every time."
Drummond responded to one fan's assessment, "He's so unimpressed," writing, "Summed up basset Hounds right there!" When another commenter shared, "I love my basset, so chill," the Food Network host noted, "It's their best quality!"
When a fan asked, "Does it taste like Fritos?," she answered, "Yeah kinda." Drummond also joked, "Basset ears are a little tough sometimes."
Drummond once called Rusty her 'favorite man in the world'
In an October 2021 Instagram post, Drummond shared her love for Rusty, posting a number of expressive photos of the pooch.
"His eyes are mysterious orbs of amber, like the one on John Hammond's cane in Jurassic Park, minus the prehistoric mosquitos," she wrote in the caption.
Drummond added, "Rusty is my favorite man in the world and I'm so obsessed. Also, look at Lucy's tongue in the last pic. Bye."
RELATED: Ree Drummond Shows Fans 'It's Not All That Quiet' on the Ranch as 'The Pioneer Woman' Star Drives Through a Herd of Cattle