Some Taylor Swift Fans Thought Her Big Announcement Would Be That She's Gay Or Bisexual
For weeks Taylor Swift had been teasing fans with a surprise announcement/unveiling that was promised to be revealed on April 26. As the clock struck midnight, Swift debuted her latest single, "ME!," along with the song's music video. Swifties were treated to a catchy pop song accompanied by a world of color, very much in line with Swift's Instagram aesthetic as of late.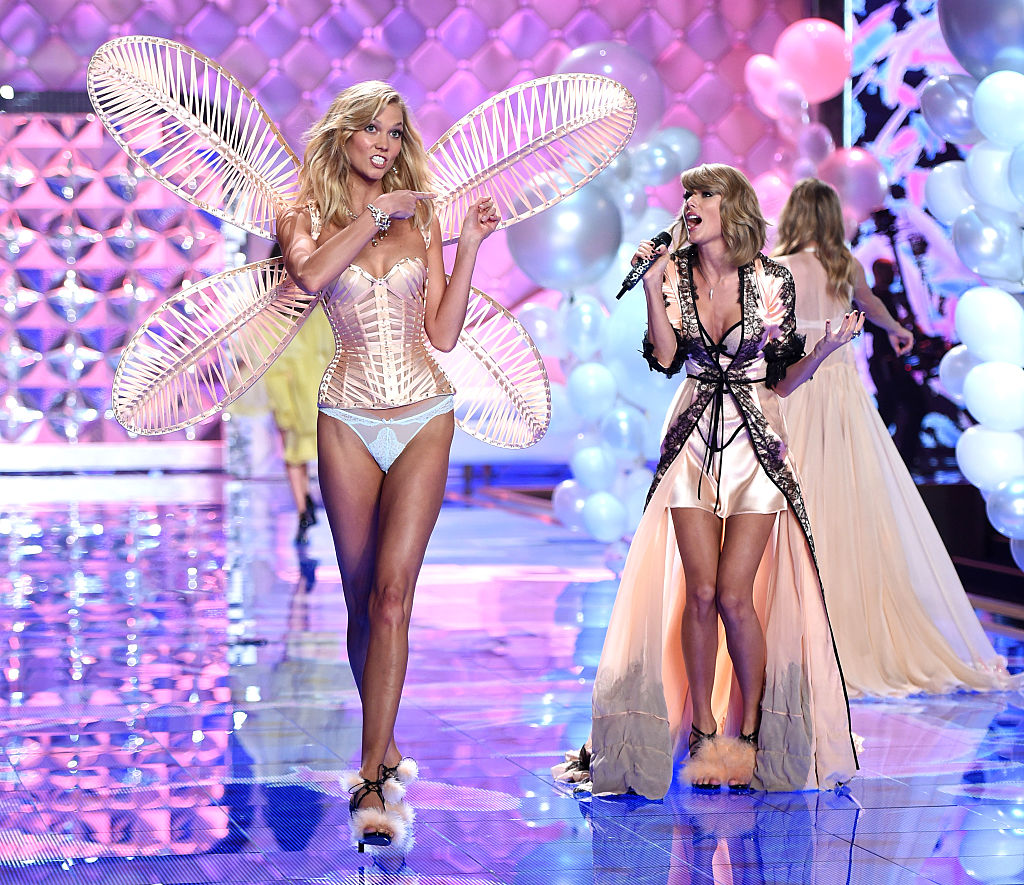 The video was a big hit, but many fans were expecting Swift's full seventh album to drop on April 26 because there was so much hype around the date.

At this point, Swifties will take what they can get. Besides, delaying the full album release just means more fun countdowns, clues, and detective work.

Some fans thought Taylor Swift would be coming out on April 26

Then there's a corner of the internet that thought Swift's big announcement had less to do with music and more to do with her sexuality. Her feed's been filled with all things rainbow lately, and certain fans started to read into the pop star's new aesthetic.

BuzzFeed News reports that Swift recently switched up the pronouns when she sang "New Years Day" at Time's 100 Gala. The lyrics are typically "I want your midnights," and she, reportedly, sang "I want her midnights."

To her interview with Robin Roberts that took place during the NFL Draft, Swift wore a bright rainbow dress, adding fuel to the #Gaylor fire.

But the biggest hint #Gaylor truthers latched onto? April 26 is none other than Lesbian Visibility Day.

Taylor Swift's rumored romantic relationship with Karlie Kloss

Swift fans first began speculating the pop star's sexuality when she became particularly close with model Karlie Kloss. The pair earned the name "Kaylor" pretty quickly, thanks to the intimate (perhaps flirty) nature of their relationship.

As a part of her "ME!" promotional tour, Swift made a stop in Nashville to pose in front of a butterfly mural painted by artist Kelsey Montague. The butterfly's wings are filled with hearts and rainbows, and strikingly resemble the wings Kloss wore in a 2013 Victoria's Secret fashion show.

"Taylor has been leaving clues for weeks as to what her announcement might entail, which means that, for Kaylor shippers, the past month has felt like Christmas. She even got a whole bunch of gays to watch her interview with Robin Roberts during, of all things, the NFL draft, a feat of enormous power if there ever was one," writes BuzzFeed's Shannon Keating.

#Gaylor truthers aren't giving up just yet

Despite the announcement officially being the release of "ME!," #Gaylor fans aren't giving up hope. Some even looked to the pop star's latest music video for more clues to support their theory.

While other Swift fans think, if she is bisexual or gay, she ought to come out on her own time.

Read more: 'Love at First Sight' for Taylor Swift and New Cat

Check out The Cheat Sheet on Facebook!