Someone At Marvel Accidentally Revealed This 'Black Widow' Villain's Identity
Giving away spoilers to anticipated films seems to have a psychological impulse that some just can't resist doing in an open forum like social media. When that happens, it's sometimes from actors who get tired of having to keep secrets for a year or two.
Others (like Tom Holland) simply can't seem to resist blabbing things, even if they think they aren't.
Now it's possible Marvel themselves have given away something they shouldn't about Black Widow.
Whoever it was, they recently revealed the identity of one of the villains in the film. They did it through an unconventional way, proving even something as harmless as an emoji can give away plot secrets.
The reveal was about Iron Maiden's identity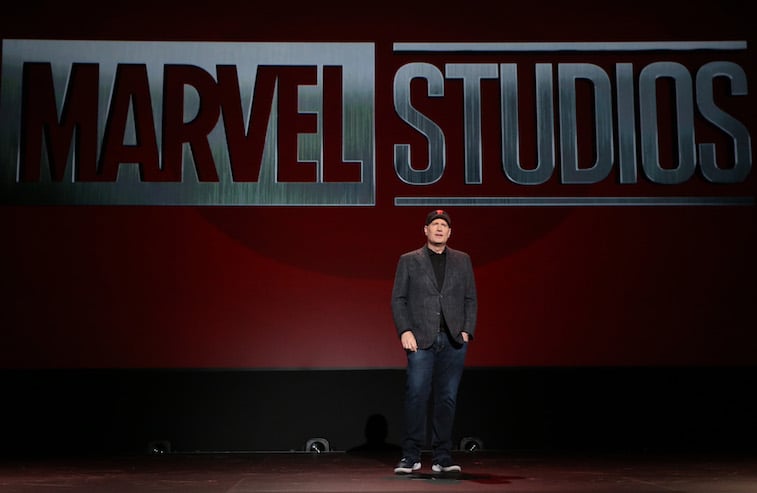 There was supposed to be a secret kept about Black Widow's nemesis, Iron Maiden. This character is another one of the masked baddies who was confirmed to show up in the film based on comic book lore.
What wasn't known was who Iron Maiden might really be, despite many assuming it was one of the women in the cast. Yes, there was speculation it might be Rachel Weisz (playing villain Melina Vostokoff) without anything to go on other than old comic book stories.
Keeping this secret might have been important to Marvel until someone on the account for the movie created character emojis apparently giving it away Melina is Iron Maiden.
Whenever someone chooses the Melina emoji, the image shows her in the guise of Iron Maiden herself.
So, was this intentional on Marvel's part, or a mistake by the social media marketing team? Since the MCU is sharp on keeping secrets, it might be a ruse.
It's probably impossible to keep all secrets in a big corporation like Marvel
Many of the major studios wanting to keep movie secrets are doing a better job of keeping things hidden. The MCU has risen above most at keeping a tight lid on things. While Tom Holland was blamed for blabbing too much about his Spider-Man movies, the other actors try hard to keep their lips zipped.
In the marketing departments, maybe there's too much temptation to give things away in subtle ways. Creating an emoji that essentially ruins the surprise reveal of Iron Maiden might have been unintentional.
If so, it might mean someone getting reprimanded or fired by now.
Then again, it might be more careful marketing in making it look like one thing when it's not. One thing noticed is there wasn't a Taskmaster emoji made, obviously because they didn't want to reveal who it is.
Originally, there was thought Melina would be Taskmaster. She couldn't be both Iron Maiden and Taskmaster, unless there are some creative workarounds to provide the ultimate anti-comic book shocker.
Iron Maiden may not be the main villain after all
There's all possibility Iron Maiden won't be the central villain in Black Widow, creating a bit of emoji deception. All indication points to that emoji slip-up not being slipshod based on careful strategy not to show Taskmaster. Plus, some have pointed out Melina Vostokoff is Iron Maiden in the comic books.
Marvel clearly wants the reveal of Taskmaster to be the ultimate surprise, if not maybe betrayal if it turns out to be one of the original Black Widows. Or, maybe the ultimately shocker is Taskmaster isn't anyone from Wanda's inner circle after all, leaving it open to Melina being outed as Iron Maiden as a future plot setup.
Whatever really happened here, let's consider it a miracle Marvel has been able to keep things under wraps so well. With so many social media examples of things going awry in blabbing things or interns going rogue, it's kind of amazing Marvel is spinning plates so well in their marketing circles.