Son of Coul: The 'Thor' Joke Most MCU Fans Totally Missed
One of the hallmarks of the Marvel films is their incredible sense of humor. Woven throughout the epic action sequences and examples of heroism are witty jokes that add some levity to the proceedings. One of the funniest characters is Thor, played by Chris Hemsworth.
Hemsworth portrays the Marvel Cinematic Universe character as an almost Shakespearean version of a God — which can make for some hilarious line readings when he's mixing with Earth and its Mightiest Heroes. There's one joke in particular from the first Thor film that some MCU fans may have missed. It took place during a scene between Thor and S.H.I.E.L.D. Agent Phil Coulson. 
Let's take a closer look at what that joke was. 
The role of humor in the MCU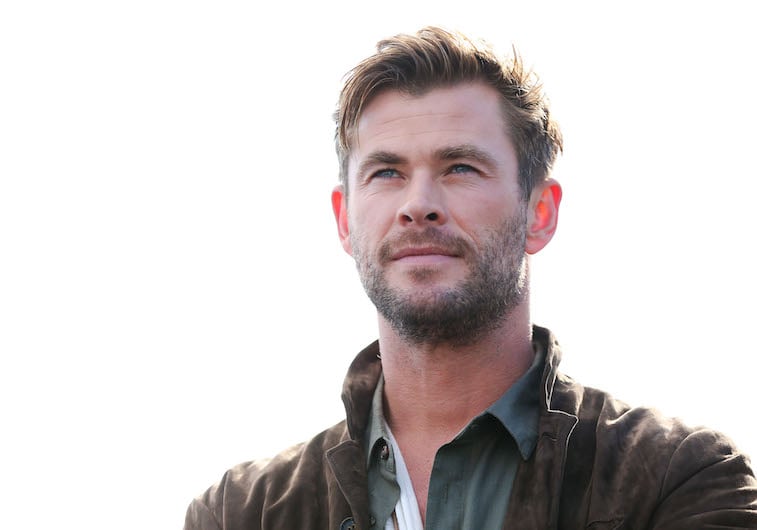 Of course, 2008's Iron Man introduced the world to the MCU's version of Tony Stark, portrayed by Robert Downey Jr. Downey's Stark had a razor-sharp tongue and was quick with a quip at a moment's notice. While every MCU film had some sort of humor injected into it, 2012's Avengers was also another standout in the funny department.
Directed by Joss Whedon, no stranger to including comedy in his previous works, it featured all the Avengers with a few laugh out loud lines here and there. 
Humor is obviously subjective, but few Marvel fans would argue that the funniest entry in the MCU was Thor: Ragnarok. Director Taika Waititi created a heartfelt, exciting, and funny action film. It also showcased Thor as one of the MCU's funniest characters — his "fish out of water" story as a God dropped into our regular world (or the MCU's version of it) was often played for laughs. 
The history of Phil Coulson and Thor in the MCU
Agent Phil Coulson (played by actor Clark Gregg) is another at times hilarious character from the MCU. While Nick Fury took the tough tasks of recruiting the Avengers, Coulson acted more as a handler. He had a "frenemy" type relationship with Stark and was shown to be an adoring fan of Captain America. Though his character was far from a joke (fans of the TV show Agents of S.H.I.E.L.D. can attest to that) he had plenty of opportunities for comic relief. 
Coulson first interacted with Thor in the 2011's Thor, the MCU film that introduced the titular character. A post-credits scene in Iron Man 2 found Coulson locating Thor's hammer in the desert. In Thor, he met the Asgardian and while the two didn't quite get along at first, they eventually became allies. 
The Thor joke most MCU fans totally missed
An eagle-eyed MCU fan created a Reddit thread dedicated to one a quick "blink if you miss it" joke from Thor between Thor and Coulson. When speaking with Coulson, Thor refers to him as "Son of Coul." 
For anyone shaking their heads at this misinterpretation of Coulson's last name, it refers to the way many people's surnames were given to them in previous generations. A Redditor explained in subsequent post: 
"Son of Coul. Yep, Surnames with "Son" on the end originally titles denoting a Father.

Johnson=Son of John Williamson=Son of William

Also Job descriptions were mixed in as well. Let's say there was a guy named Simon who worked with Stone he would be known as "Simon of the Mace" (a heavy mallet used to break stone) and his son would be named Mason." 
The moment is delivered very quickly, within another line. If you're not paying close attention, you'd probably miss it. But that type of quick wit is what makes the MCU so special. Fans can rest assured that Marvel will give them great movies that also have plenty of humor mixed in.