Which Song Did ABBA Sing to Win the Eurovision Song Contest?
ABBA's music has truly stood the test of time. Their most famous No. 1 hit song "Dancing Queen," along with "Mamma Mia," live on in their hit musical Mamma Mia! and its film adaption. But there was a time in ABBA history when the group struggled to get recognized. It took a lot of hard work to write a song that would take them to the top. After they had one, they needed a place to unveil it. The Eurovision Song Contest was the place, but it wasn't exactly a blessing.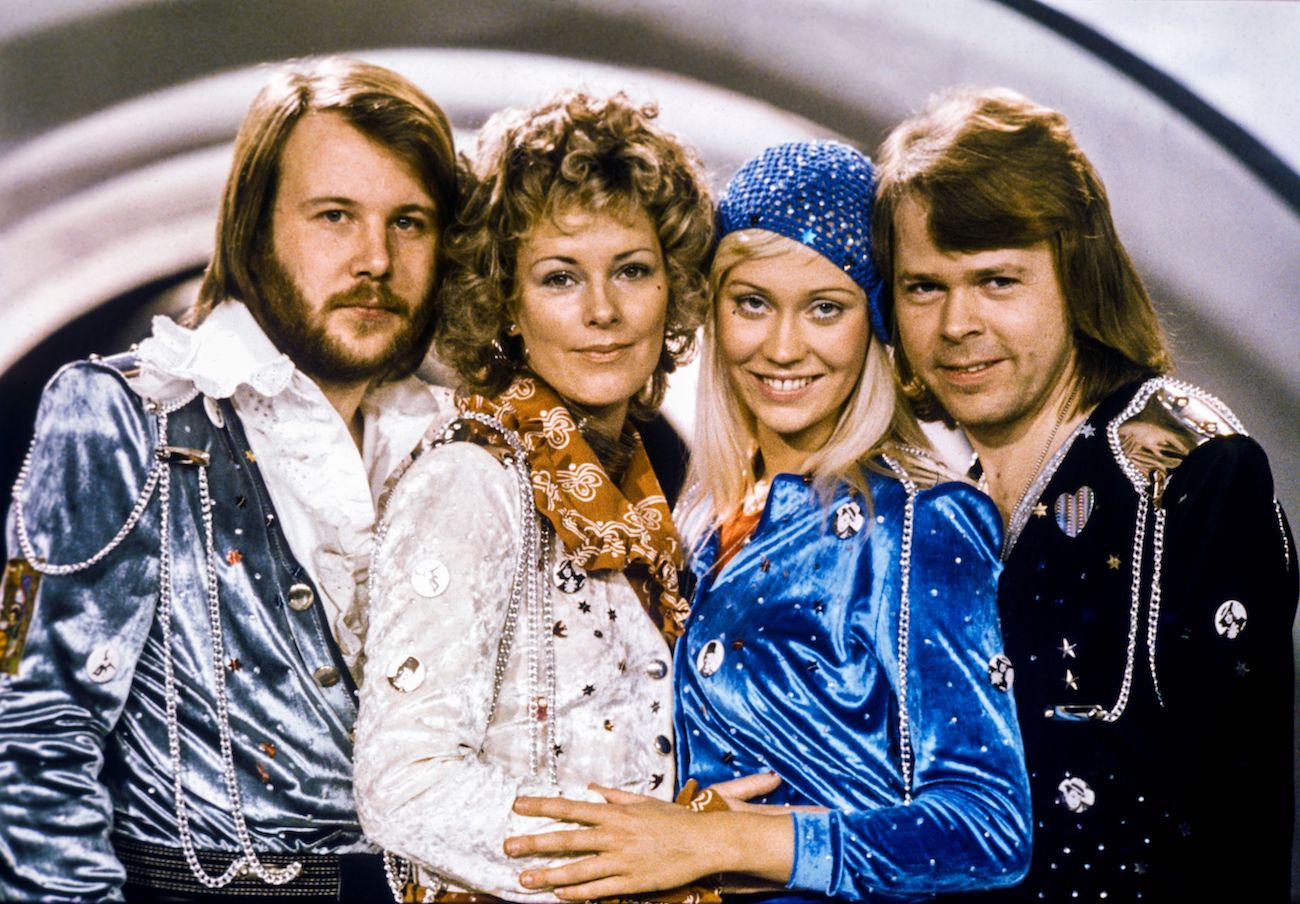 What is the Eurovision Song Contest?
People living in Europe have more than likely heard of the Eurovision Song Contest. On the other hand, most Americans probably haven't, simply because America doesn't air the contest, nor do they compete in it. So what is the Eurovision Song Contest?
Ultimately, the song contest is just that, a song contest, but there's more to it than that. It has accumulated record views (182 million people tuned in to watch the contest in 2019) and a cult following over the years because the acts, who come out of the woodwork of their respective countries, often appear strange. Every year, Europe is consumed in "an enthusiastic fervor culminating in a high-energy musical extravaganza so utterly bizarre in nature that it leaves the rest of the world scratching its head," Forbes writes.
Eurovision started in 1956. Only 26 countries make it to the grand final, "20 from the semi-finals and six who qualify automatically made up of the previous year's winner alongside the big financial backers Spain, France, Italy, Germany and the U.K. (the "Big Five"), with the winner being the country to receive the most points from its competitors."
The world's largest musical event was held in Rotterdam in 2021, after being canceled in 2020, and the winner was Måneskin, which made headlines worldwide. In 2022, America is starting its own version of the contest called the American Song Contest. During the pandemic, Americans were exposed to Eurovision through Netflix's Eurovision Song Contest: The Story of Fire Saga. Along with ABBA, Eurovision helped start the career of singer Céline Dion.
RELATED: How ABBA Reacted When Madonna Tried to Sample 1 of Their Songs
ABBA tried to get into Eurovision in 1973
In the beginning of ABBA's career, the group, which consisted of bandmates Benny Andersson, Björn Ulvaeus, Agnetha Fältskog, and Anni-Frid "Frida" Lyngstad, was called Björn & Benny, Agnetha & Anni-Frid. After they recorded their song "People Need Love," which earned minimal success, they decided to enter into the 1973 Melodifestivalen, the Swedish competition that selected the act that would compete for the country in the Eurovision Song Contest.
According to ABBA's website, they finished third with their song "Ring, Ring." They might not have won, but "Ring, Ring" and the album of the same name were hits in Sweden that year. The song also became a hit in other European countries. It was a start for ABBA, and they were motivated to make it big.
ABBA won Eurovision in 1974
Now known as ABBA, an acronym of their first names, they entered Melodifestivalen again in 1974 with their song "Waterloo." The song was a hit and allowed the band to make it to Eurovision finally. They won the competition by singing their new song, inspired by the new glam rock genre.
RELATED: ABBA Member Said Cher Owns This ABBA Song Now
According to ABBA, winning Eurovision was the best moment in their entire history. "Waterloo" became a No. 1 hit all over Europe and reached the Top Ten in the U.S. However, the band writes on their website that winning Eurovision came with its ups and downs.
The competition helped them score their No. 1 hit, but a "stigma" came with winning. ABBA struggled with being taken seriously, but after another 18 months, they had more success with their song "SOS," which came off their third album ABBA. "Mamma Mia" was also featured on ABBA and earned to No. 1 spot on the U.K. charts.
Now, ABBA is entering into another phase. They're releasing a new album called Voyage on Nov. 5, 2021. A concert experience to go along with the album will start in London in May 2022, so fans will have even more songs to dance to very soon.