The Song That Always Makes Dolly Parton Think About Her Brother Who Died as a Baby: 'It Was Like I'd Lost a Baby of My Own'
Dolly Parton has deeply personal connections with many of her songs. Even the songs she makes up from her "big imagination" are often rooted in something close to the Queen of Country's heart. One of Parton's songs, "Jeannie's Afraid of the Dark," always makes her think of the death of her baby brother, Larry.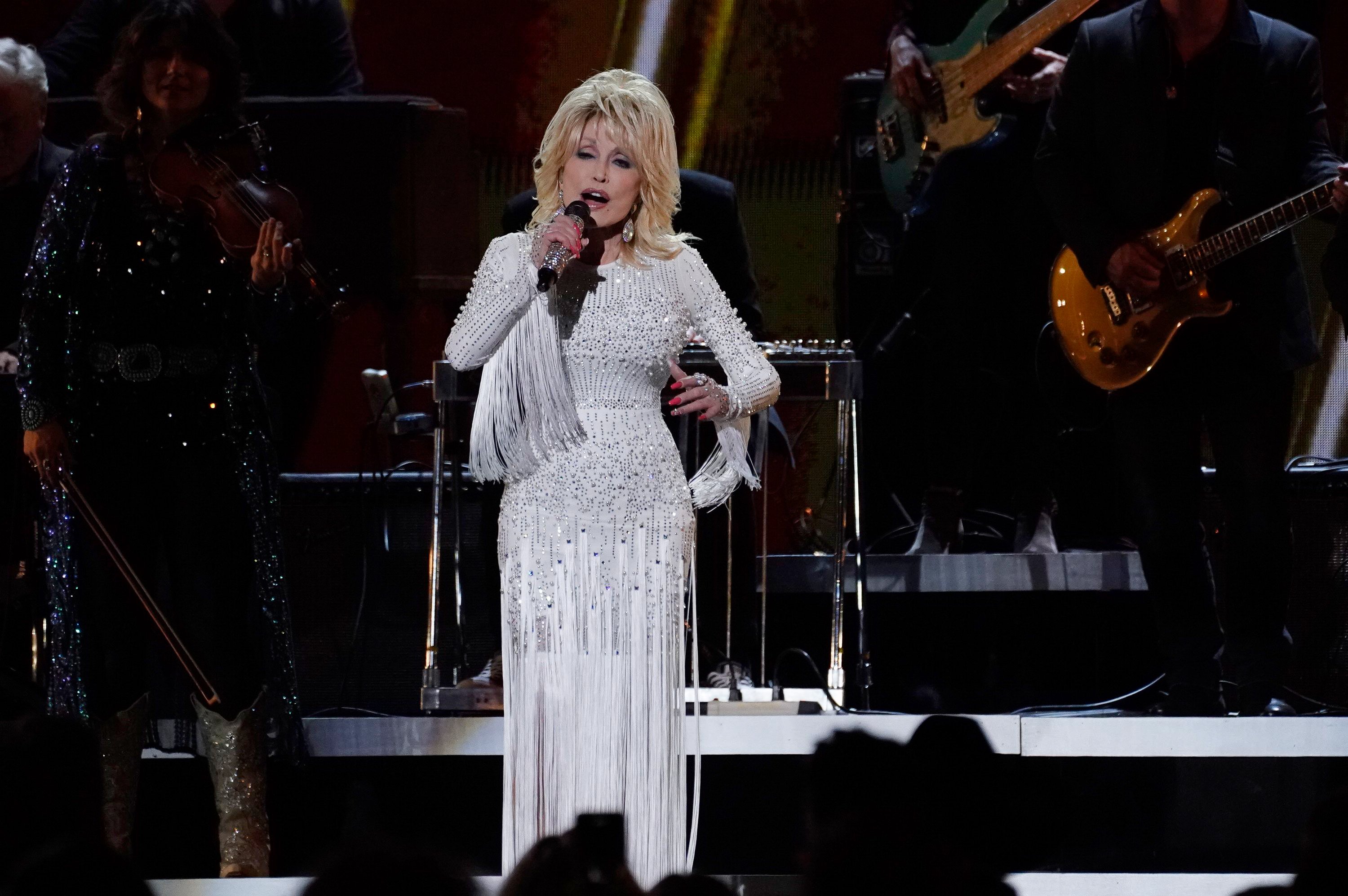 Dolly Parton's baby brother, Larry
Parton grew up with 11 brothers and sisters. At one point, she was going to be one of 13.
"I lost my baby brother, Larry," she wrote in her 2020 book, Dolly Parton, Songteller: My Life in Lyrics. "Because there were so many of us, Mama would kind of assign each new baby to one of us, to look after. Like, 'This is going to be your baby.'"
Parton was going to be in charge of taking care of Larry.
"I had planned and worked so hard to be ready for him, to be his 'little mama,'" she wrote. "Then when he died, it just absolutely crushed me, crushed me. I still start crying when I think about little Larry. I was at a very vulnerable age [Parton was nine at the time]. It was like I'd lost a baby of my own."
It was an incredibly difficult time for young Parton. She still gets emotional when she thinks about Larry today.
"Death was new to me at that time," she wrote. "I was trying so hard to deal with death, with sorrow, with grief. There was a little dead baby there. I remember seeing him in his little coffin, and I just couldn't connect all that."
'Jeannie's Afraid of the Dark'
"Jeannie's Afraid of the Dark" was the first song Parton wrote for her duets with Porter Wagoner to make the country charts.
"It's about a child who died," wrote Parton. "She was afraid of the dark. Because the little girl was afraid of the dark, they put an eternal flame on her grave. I kind of based it on the fact that I hate the dark and have ever since I was a child."
Fans loved to watched Parton and Wagoner perform the sad song.
"It wasn't that big of a hit, but if Porter and I didn't sing it during our shows, people were very disappointed," she wrote "They wanted that song. Porter did the recitation, and I'd sing the lyric. We were good at that."
Dolly Parton thinks people can relate to 'Jeannie's Afraid of the Dark'
"It addressed the fact that there are many children who do die," wrote Parton. "Everywhere, but especially in the mountains, where it's cold and they can't get medical care. Maybe they died of pneumonia, or maybe they're born with a condition. Sometimes it's something you don't even know about until the child is gone, like a hole in his heart."
The message is, of course, close to home for Parton. The Queen of Country writes that when she sings "Jeannie's Afraid of the Dark," she "always think[s] of Larry and of how he touched my life."
"I think people can relate to that," she wrote.