The Song Dolly Parton Wrote When She Was 'Going Through a Lot'
Though many of Dolly Parton's songs are inspired by made-up people and events, many still are inspired by the "Light of a Clear Blue Morning" singer's real life. Her 1975 song, "The Seeker," is about feelings she was having about Christianity. She was going through a hard time and didn't know where she stood with religion. As a result, "The Seeker" was born.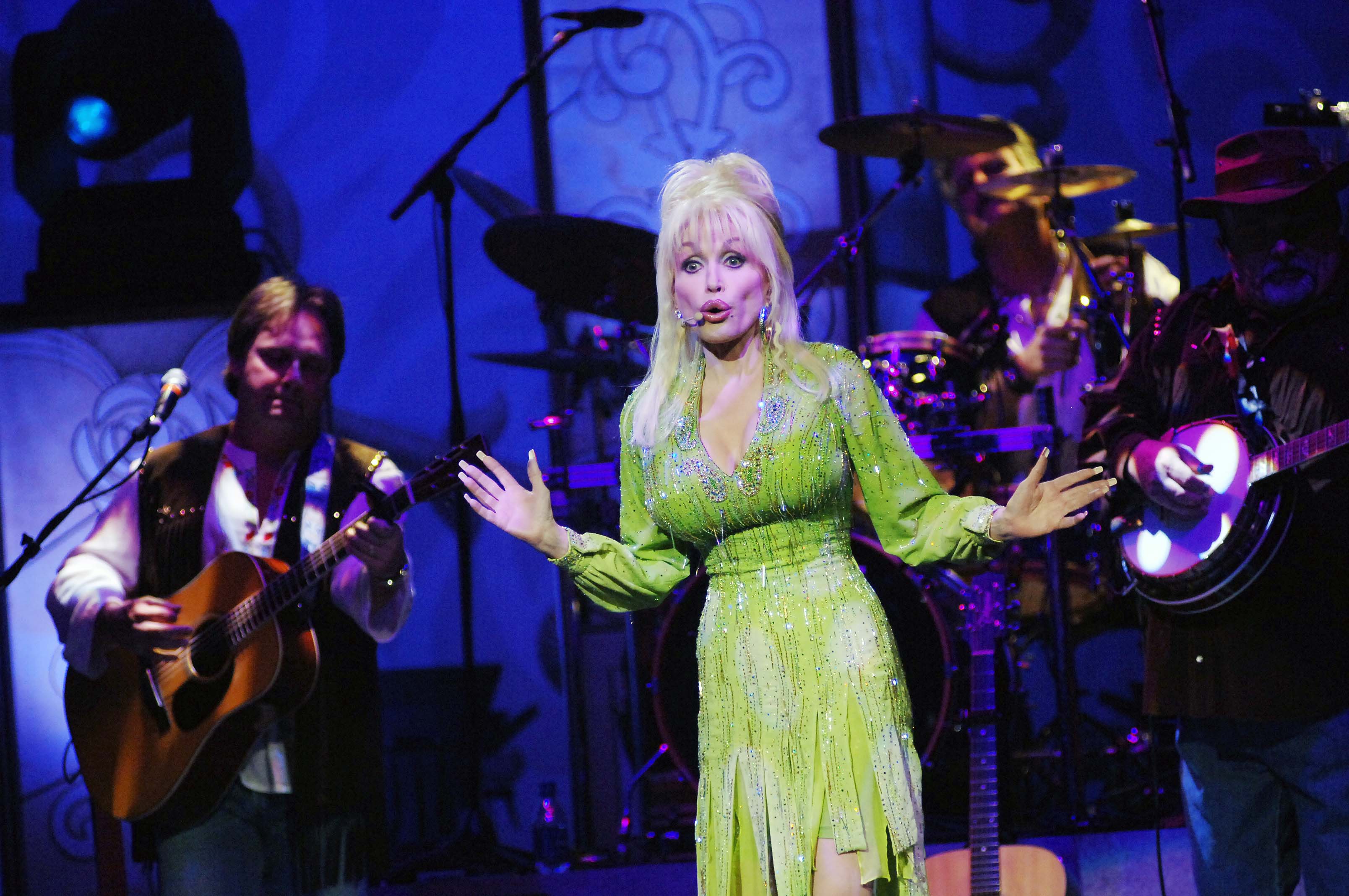 Dolly Parton says 'The Seeker' isn't just for religious people
Though the Queen of Country wrote "The Seeker" about her relationship with God, she says it can be interpreted in more ways than one.
"This song is for those people who are struggling for some kind of truth," she wrote in her 2020 book Dolly Parton, Songteller: My Life in Lyrics. "It could even be about people who are not religious. People look for whatever that meaning of life is, whether you call it science or whether you call it 'higher knowing,' or whether it's just seeking that better part of you."
The "9 to 5" singer goes on to write that she wrote the song "when I was going through a lot."
"I felt like I wasn't being as good a Christian as I should have been," she wrote. "Not that I have ever been, but I believe that I do my best. I'm just a seeker. I'm weak. I'm no saint, that's for sure. I'm no angel, and that's for sure, too. I'd love to be, and maybe if I ever get There, I can be. But I don't claim to be. I'm doing my best, but I need a little help. So if there's something out there to help me, please help me."
As personal as it is to Parton's spirituality, "The Seeker" doesn't even mention God.
"If this song is just about seeking a higher power, however you define it, then it's everyone's song," she wrote. "I didn't realize that I hadn't mentioned Jesus or God in the lyrics until some years later, when somebody pointed it out to me. That's when I thought that it really is for everybody. I think it was God's will for me to write that song."
'I just could not decide whether I wanted to be a Christian or not'
In an interview with Rolling Stone back in 1977, Parton spoke more about what exactly inspired the song.
"I had some friends that had just been renewed and they were real happy about it and so religion was real heavy on my mind," she said, as recorded in the book Dolly on Dolly. "I just could not decide whether I wanted to be a Christian or not."
Parton was in the kitchen "a-cookin'" when the song came to her.
"I started thinken' about how serious that was, so—I am a seeker, a poor sinful creature, there is none weaker than I am, I am a seeker and you are a teacher," she said. "So I was just thinkin', 'Lord, you're gonna have to hit me with a bolt of lightning because I ain't gonna do it on my own.' So I wrote that out of a heavy heart."
In the end, Parton declared that she's "certainly not a Christian."
Dolly Parton doesn't think we've seen the last of 'The Seeker'
Parton went on to write in her 2020 book that she loves singing "The Seeker" because "it gives you a lot of space as a vocalist. You can be very gospel-y and put some soul into it."
There's a lot of different ways "The Seeker" can be performed. In fact, Parton doesn't think we've even heard all possibilities yet.
"I don't think the song is done yet," she wrote. "I just have a feeling that somebody else is going to record it and maybe make it an even bigger hit. I think it could even be a good dance song."