Dolly Parton Wrote This Song Instead of Having an Affair
For much of her career, Dolly Parton has been in the habit of not admitting or denying any rumors about her having affairs. She's found that gossip like that tends to keep people interested in her and sell records. In one interview Parton did with Rolling Stone back in 1977, she said when she felt tempted to be unfaithful to her husband, she'd bury herself in songwriting. "He Would Know" is the result of one of those times.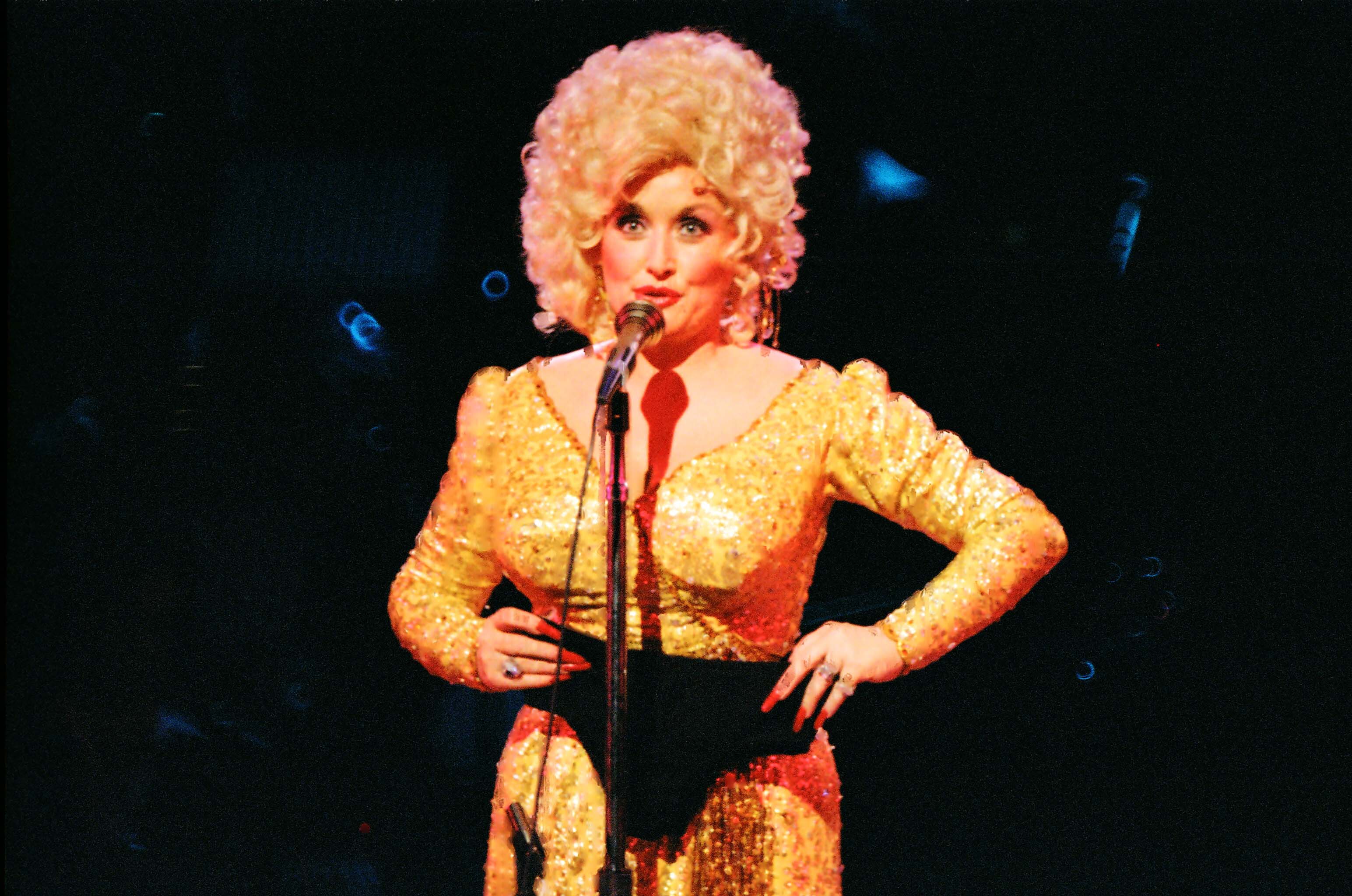 'He Would Know'
"He Would Know" came out on Parton's The Bargain Store album in 1975, marking the Queen of Country's 15th solo album.
The song tells of a woman who is tempted to have an affair. She explains to her would-be lover that she can't be with him because her husband would surely know, even though "makin' love to you could be so easy."
Yes, he would know, yes, he could tell
For he has loved me long enough to know me very well
And if I lied, he'd see it in my eyes
I know my guilt would show and he would know

"He Would Know" by Dolly Parton
Dolly Parton would turn to songwriting to 'avoid temptation'
In her interview with Rolling Stone, Parton spoke about the temptation that's prevalent in the music industry.
"You couldn't be human, especially in this business, and not run across people now and then that really move you," she said, as recorded in the book Dolly on Dolly. "And you have to be really strong to avoid temptation and even if you don't avoid it you have to be smart enough to know how much of it you can take."
Whenever a situation got to be too tempting for the "Jolene" singer, she focused on songwriting.
"When it's more than I can stand, I just get my pencil and guitar out and I start writin': 'In my mind I make love to you often/But only in my mind can it be so/Because there is someone home who is counting on me/And if I did, I'm sure that he would know,'" she sang.
"That's not sayin' I ain't made mistakes and won't make mistakes but if I can just write it and say this is a song about our situation, I hope you can better understand how I feel about it and why it can't be," she continued.
Has Dolly Parton ever had an affair?
"I write a lot of love songs," Parton wrote in her 2020 book, Dolly Parton, Songteller: My Life in Lyrics. "I write so many of them that people say, 'You have to have had affairs.' I say, 'Well, I don't admit or deny anything.' I have been everywhere, and I have felt everything. I'm a very passionate person, and I feel everything to the nth degree."
Parton has mostly stuck to her policy of not confirming or denying any rumors regarding her love life. But in 1982, she did speak about an "affair of the heart" she had with her bandleader, Gregg Perry. She also told Playboy Magazine in 1978 that if she ever had an affair, she'd never tell her husband — or anyone else for that matter.
Today, Parton and her husband Carl Dean have been married for over 50 years. She says the secret to their lasting love is the fact that they're best friends.
"I think if you can be friends, that's a big, big part of it," she wrote in her 2020 book. "There's nothing you can't do together. Being great friends is the secret of happiness."